From an innovative scheme that recycles thousands of paper coffee cups every month, to helping local schoolchildren celebrate Global Recycling Day, West One Shopping Centre in the heart of London's Oxford Street is delivering real waste management success.
So much so, that in 2019, the Centre was awarded a prestigious Gold Green Apple Award for Environmental Best Practice in the Retail Waste Management Regional category.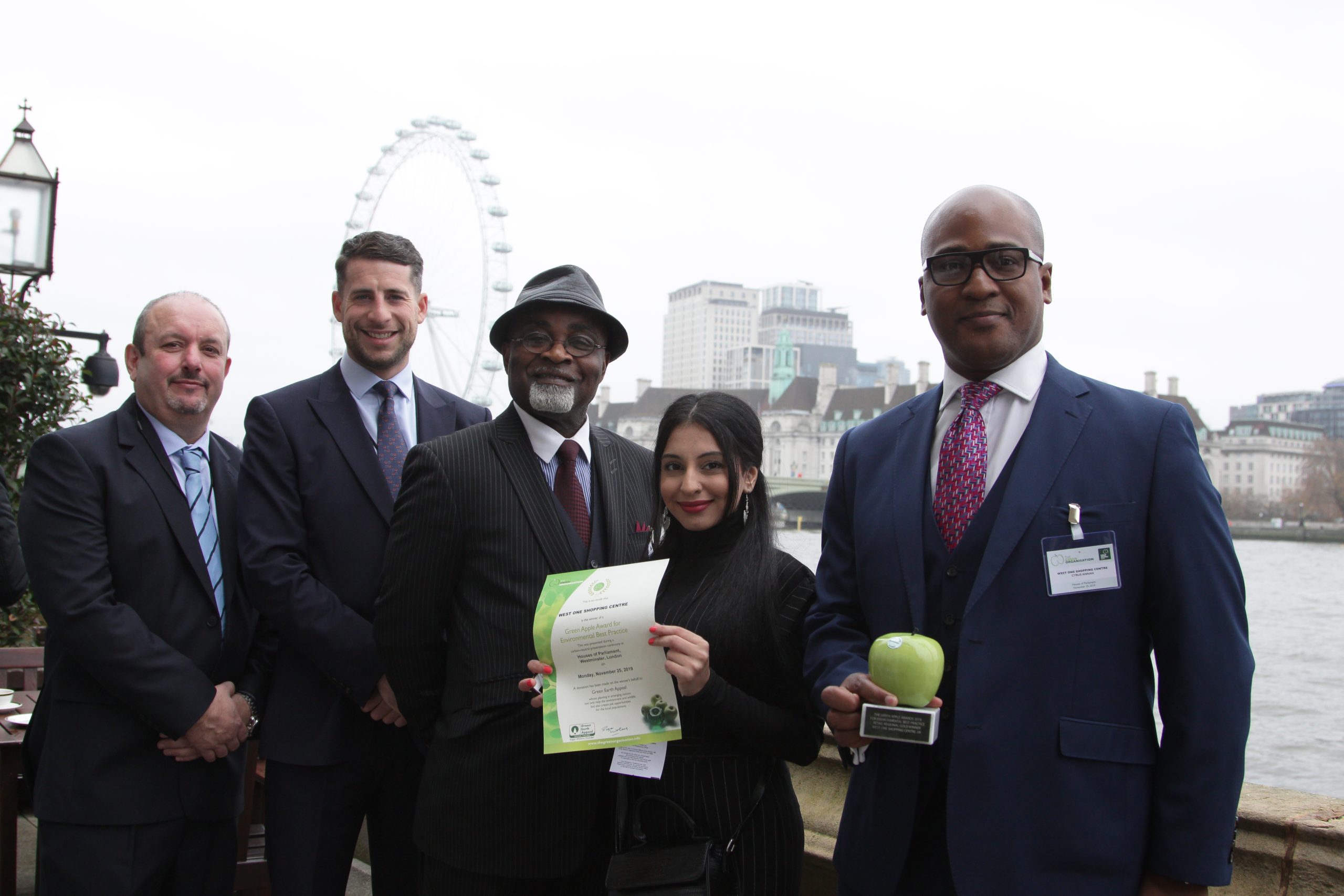 A delighted Centre Manager, Cyrus Annan, who was presented with the award in a special ceremony at the Houses of Parliament in London, said: "We live at a time where people across the globe are environmentally conscious.  It means a lot to be recognised for all the work we are doing.
"We are passionate about the environment and the world around us and we think about how we can contribute. To have this recognition from the Green Apple Awards shows everyone that we are absolutely doing our best and trying to make a difference."
Cyrus and his team have been leading the way with a raft of ideas and projects to encourage shoppers, retailers and office staff to think carefully about what they throw away and where it goes.
Among the achievements have been:
Collecting over 10,000 paper coffee cups a month for recycling
Making its own compost from food and green waste
Giving discounted coffees to shoppers who asked about recycling
Purchasing paper made from recycled coffee cups
Sharing good recycling practice with nearby schools
Installation of new bins and easy-to-read signage
Providing training and recycling handbooks for tenants
The drive to improve the centre's recycling gathered pace throughout 2019, as Cyrus explains: "Everyone is so excited about recycling that we want to do more and more. Celebrating Global Recycling Day gave us the chance to do that and the passion and enthusiasm was overwhelming.
"Tenants were excited to be able to talk to people about what they were doing and it was great, because if shoppers asked a question about recycling they could enjoy a discounted cup of coffee.
"This is not just about the retailers and the tenants in our offices however, it's also the 60,000 people who come through the centre every day. We're working really hard to make it as easy as possible for everyone to segregate their waste, helping to improve our recycling, and I'm delighted to say our figures show we are succeeding."
Central to the success story is Grundon Waste Management, which works with Cyrus and his team to identify new opportunities to recycle, provides waste training and manages the segregation and collection processes.
An initial audit by Grundon's Jack Yarrow provided a benchmark to see how much retailers were already recycling and segregating their waste, while a second audit carried out by Cyrus's own waste cleaning team looked at the number and variety of bins being used.
The information from both audits was then combined into an action plan, which included giving each tenant a new Grundon-produced waste and recycling handbook; designing new A3 and A5 posters for internal and external corridors to act as reminders for what/where and how tenants should dispose of their waste; adding new labels onto different bins to make it as easy as possible for tenants to identify the correct receptacles; and training tenants on good waste management practice.
As a result, says Cyrus, all tenants throughout the offices and the retail areas are now recycling their waste correctly and even within Cyrus's own management offices, new recycling stations have been installed and under desk bins removed to ensure his team practice what they preach.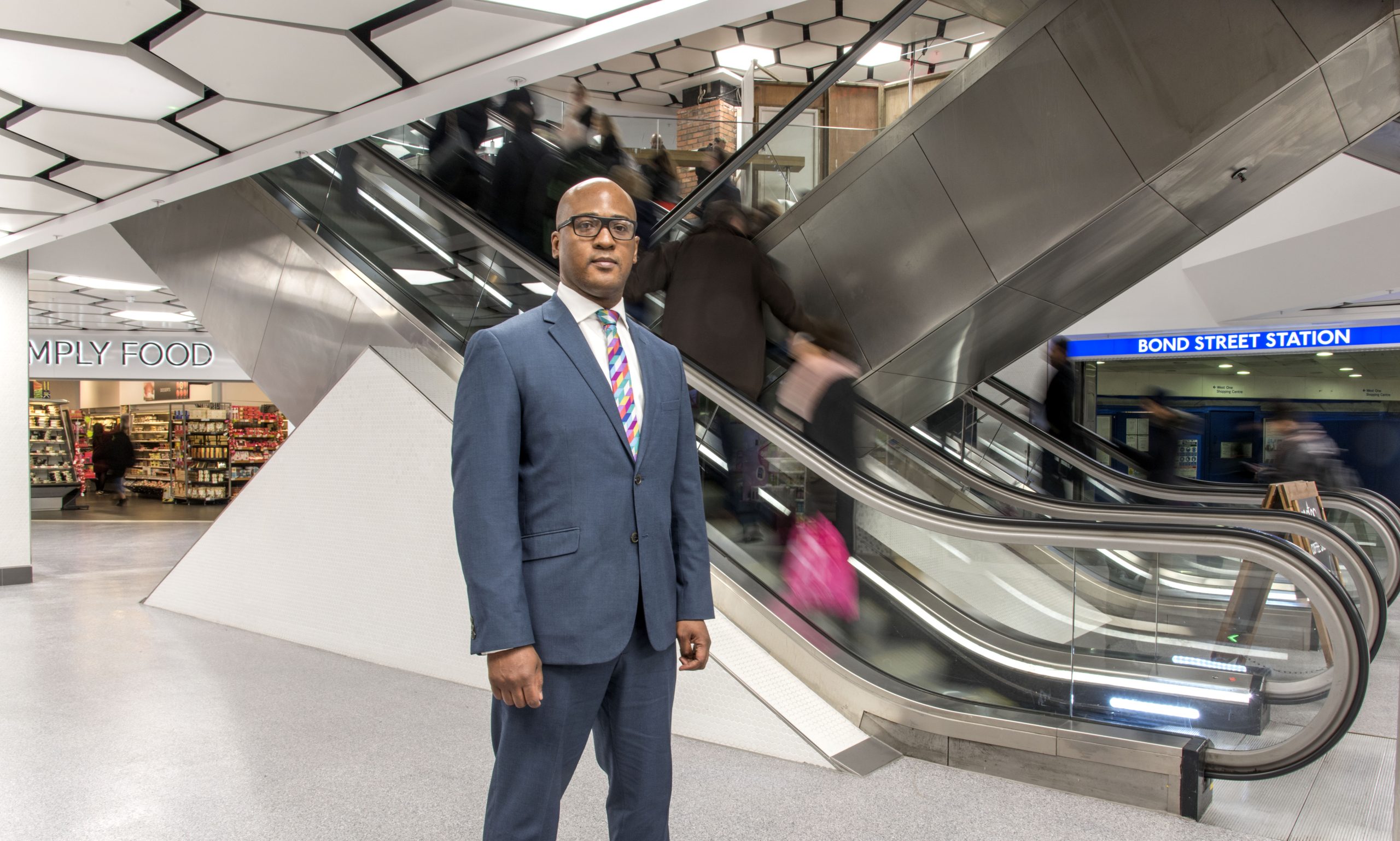 Recycling figures increased by year-on-year 2018-2019 v 2017-2018 by 118% on mixed recycling, and by 96% for food waste.
The Centre has also achieved zero waste to landfill thanks to the introduction of the new recycling methods. The fact that Grundon's vehicle collection fleet is certified CarbonNeutral®, means waste collections do not add to customers' carbon footprint, which in turn has helped West One to reduce its carbon emissions.
Paper cup recycling was launched by Grundon at West One in summer 2018. In the first week, just 141 paper cups were collected, but by December 2018, that figure had jumped to 10,363 and it has continued to increase.
The majority of paper cups are discarded by on-the-go shoppers into one of the centre's six Grundon paper cup recycling bins. As well as having a large space for the cups themselves, the specially-designed bins have a drain for excess liquid and a separate container for the lids.
Thanks to Grundon's partnership with CupCyclingTM by James Cropper, one of the UK's leading cup recycling facilities, customers can buy back paper made from cups which have already been recycled and this is something West One is now doing very effectively.
Although some retailers prefer to still use their own in-store recycling bins, others have been quick to adopt the centre's new procedures, as Joaquim Barroca, Cleaning and Waste Management Duty Manager, explains.
"Retailers have been very excited about the cup recycling scheme and they try to help," he said. "Some have their own company policies on recycling, but we have reached out to them and demonstrated our expertise in making sure waste is correctly disposed of. Now more of them are joining our system because they recognise they are better off working with us."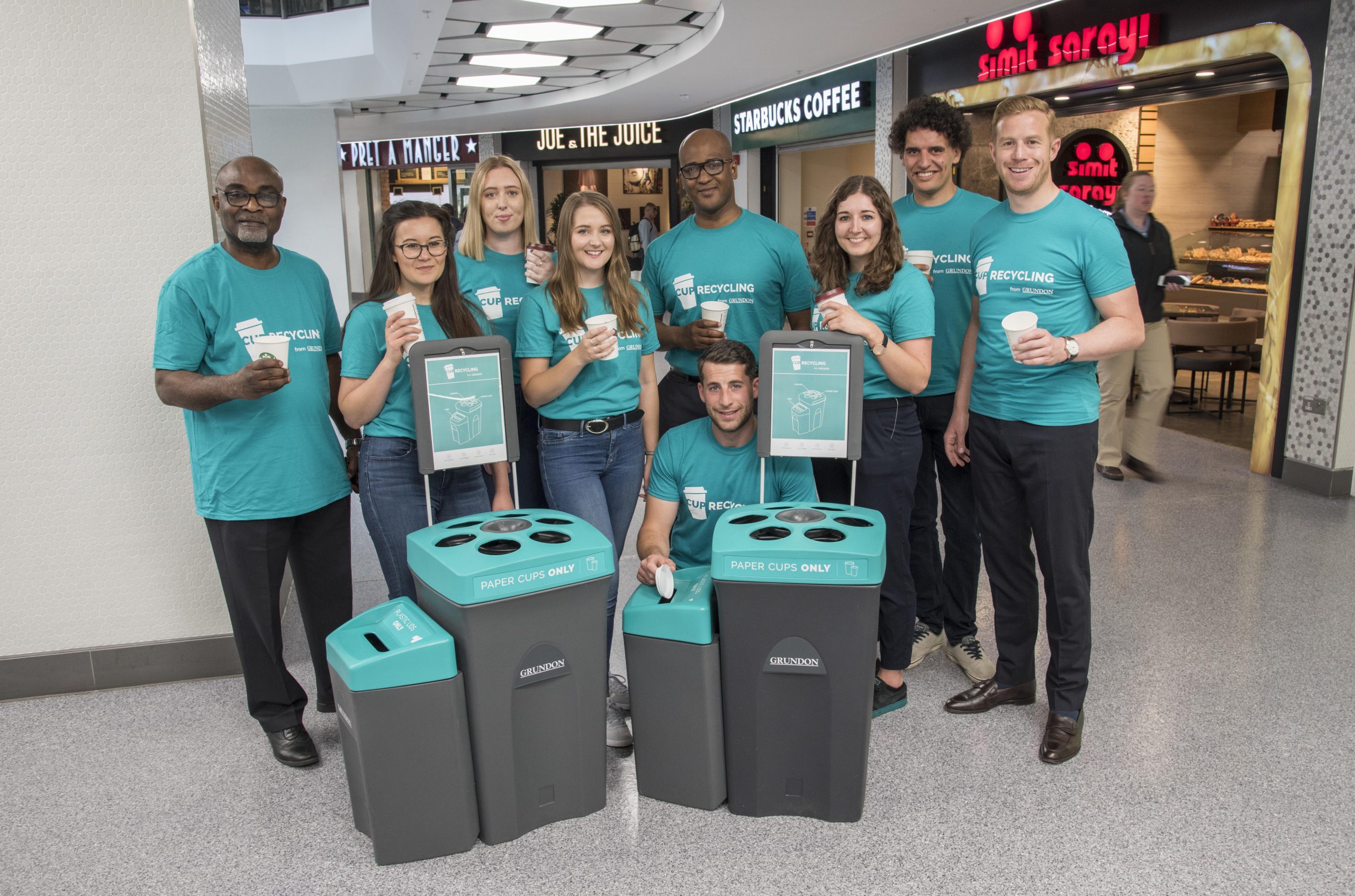 McDonald's, Starbucks and Notes are among those whose paper cups now go into West One's paper cup recycling collections.
Tackling contamination – which happens when the wrong items are discarded into specific waste bins and has a knock-on effect on the quality of the recycled material – is handled by Joaquim's team of security guards and cleaning staff.
Every half an hour, they check all the paper cup recycling bins for any contaminated items which have been thrown in by mistake and remove any unwanted items. This has seen the amount of contamination drop from around seven bags of waste a day to just one or two.
Every development and change is recorded by Joaquim in his project book: "Right from the beginning, I have recorded everything we've done, right from the induction process through to the number of cups we collect every day, to which bins have the most problems with contamination, basically everything we need to know," he said.
"All the security team know and understand what we are doing and everyone is very happy to work on the project. And now the tenants are actually using paper made from recycled coffee cups they can see what a difference we are really making."
Not only did schoolchildren receive the recycled paper during their visit, but Cyrus also marked Global Recycling Day by giving his tenants a donation of the recycled paper.
Cyrus says one of the keys to success is persuading retailers to adopt what he calls "recycling from source" – in other words, encouraging them to segregate waste internally inside their own units.
As an example, he cites one food retailer which, when throwing away waste food, simply put both food and container straight into the general waste bin, where it was destined for Energy from Waste.
Instead, the education programme has showed them the benefits of separating out the food and putting it into food waste, where it goes for composting or Anaerobic Digestion, to be turned into green energy or bio-fertiliser. Packaging is then disposed of in the relevant recycling bin.
The compost station, set up on the centre's first floor rooftop is Joaquim's project and he kicked it off in February by persuading food and drink outlets to give him fruit and vegetable scraps, coffee grounds and eggshells which he layered with green waste and kept watered. Within three months the first compost was harvested and stored in paper packets and issued to tenants forming part of a waste education process.
It is now regularly being bagged and given to tenants, team members and customers.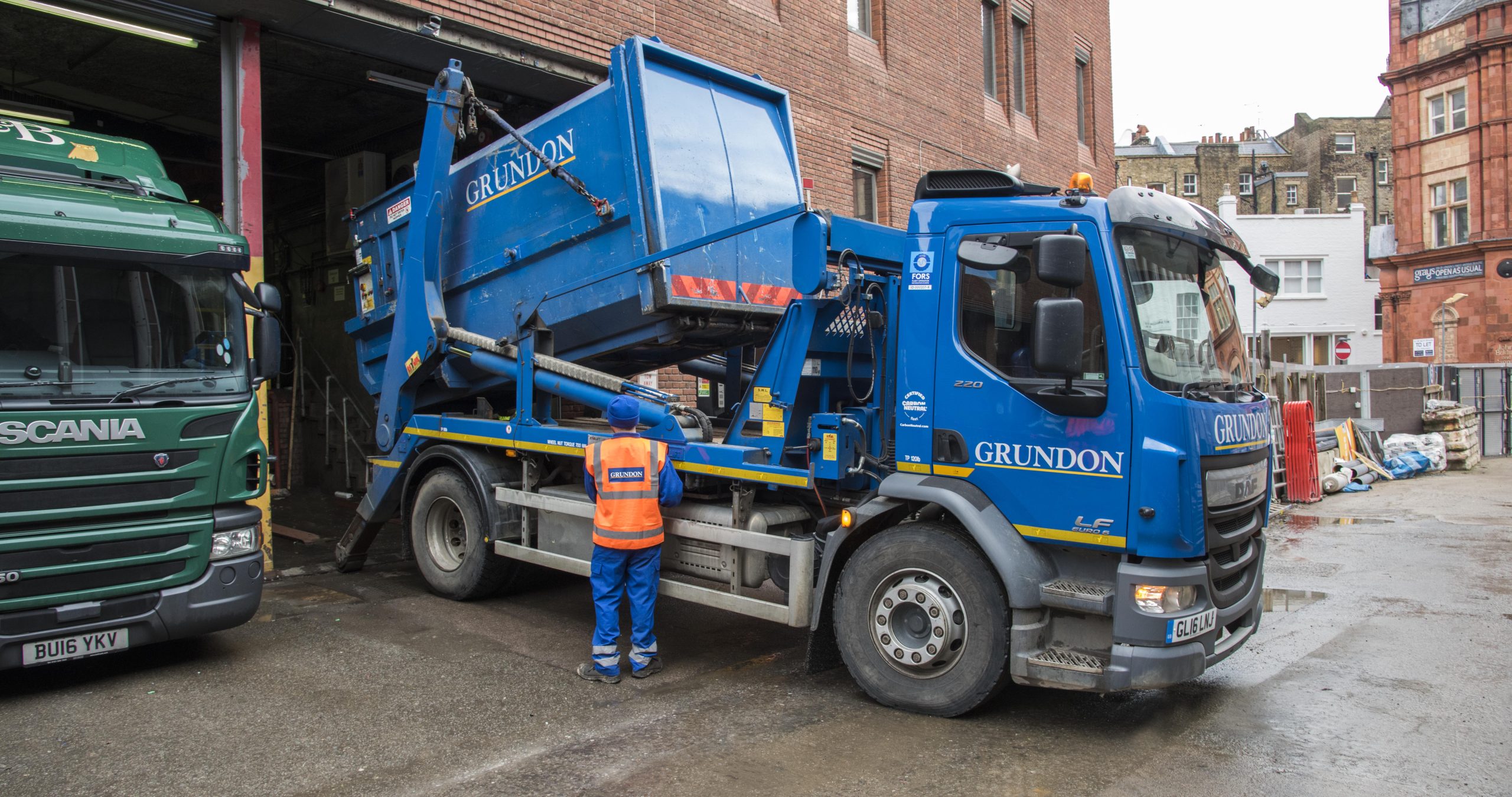 Ensuring waste management best practice is continually highlighted, ongoing activities include:
regular visits by the Grundon team to talk to retailers about any issues they may be having
refreshing signage and posters
incentivising retail staff to come up with their own ideas to improve recycling and segregation
advising on the repositioning of bins – especially food waste bins – to make it as easy and convenient as possible for the centre's many food outlets to segregate food waste.
Grundon also provides training in recycling do's and don'ts for the centre's cleaning and security staff, helping them to recognise when, for example, a compactor becomes full a collection and replacement needs to be ordered. Black sacks have been replaced with clear ones to help cleaning staff easily identify if the 'wrong' items are in the wrong bags.
Other new services have also been introduced, including the collection of WEEE (Waste Electrical and Electronic Equipment) and microwave trays, making it easier for Cyrus to manage all waste collection under one umbrella.
A combination of more accurate weighing of bins and better interpretation of figures has also helped to improve tracking of results and, says Cyrus, enables them to determine where benefits are being achieved on a monthly basis.
And although one of the ongoing challenges is the small size of the shopping centre's service bay where, as well as housing the waste containers, all store deliveries are made, Grundon and Cyrus' team have worked together with retailers to install specific containers in places which are easy to reach.
West One, which is located above Bond Street tube station, is managed by Savills, and among the other well-known tenants include Marks & Spencer, Pret a Manger and Boots.