Confidential waste disposal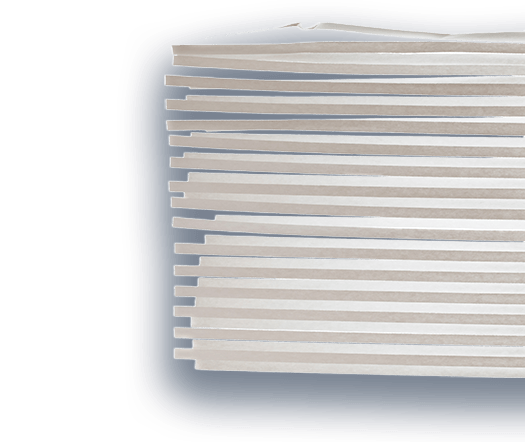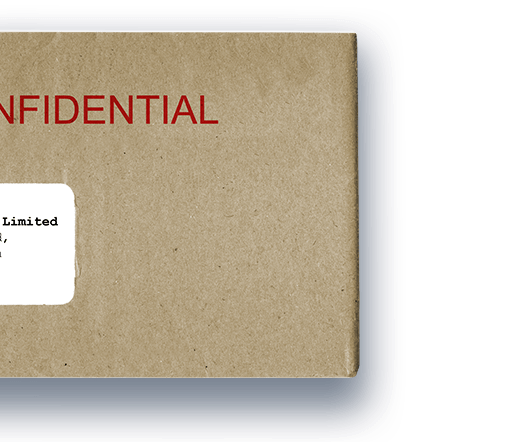 Giving you peace of mind for the secure disposal of all confidential waste
Our confidential waste collection and destruction service provides a cost-effective and secure solution for all types of confidential data and waste.
Secure destruction
Off-site shredding or mobile shredding
Certificate of destruction
Keeping you compliant with GDPR regulations
The UK's General Data Protection Regulations (GDPR) strictly govern how companies both store and dispose of personal information. Failure to comply can result in enforcement action and fines worth millions of pounds.
Grundon offers both mobile on-site and off-site shredding of confidential documents, hard drives and other digital media.
All our services are GDPR compliant – we keep it simple and stress-free and help you ensure your confidential data can never fall into the wrong hands.
Making sure your confidential data and materials don't fall into the wrong hands
The flexible, reliable and secure way to manage the collection and destruction of your confidential waste
Fast, efficient and secure service
On or off-site shredding with flexible collections to meet your demands
Partnership approach
Our service is delivered in partnership with the UK's leading shredding specialist Shred Station, guaranteeing excellence and expertise
Proof of disposal
We provide a certificate of destruction and a waste transfer note
Trust us to manage the collection and destruction of your confidential waste
Banks and finance institutions, law firms, the public sector, government and many more organisations trust us to manage the collection and destruction of their confidential waste.
Confidential waste is defined as any personal information that can be used to identify individuals, including their name, address, contact numbers or any financial data.
Examples of confidential documentation which must be disposed of correctly, include employee application forms, records of employment or payslips, invoices or quotes, bank details, education or medical records – even memos, hand-written notes, emails or letters if they include personal information such as emails or addresses.
We also provide a secure and confidential service for the disposal and destruction of other items, such as counterfeit and seized merchandise, void credit and bank cards and unwanted goods.
Why choose Grundon?
Lockable bins and containers
We offer a range of secure containers in various sizes, shapes and styles, all of which are designed to keep confidential material secure
Range of destruction and disposal methods
As well as secure recycling, we offer other disposal methods, including high temperature incineration and deep burial at fully licensed landfills
Fully accredited and security-vetted teams
All employees are BS7858 security-vetted and documents and materials are transported in secure vehicles, providing you with complete peace of mind
Setting up your confidential waste collections couldn't be any easier
Setting up your confidential waste management service couldn't be any easier. Simply follow these steps today and we'll provide you with a professional, reliable and secure service.
Tell us about your waste
Tell us about the types and quantities of confidential waste your business generates or schedule a convenient time for one of our waste experts to carry out a free waste audit
Get a quote
We'll provide you with a proposal for a bespoke confidential waste management service which is tailored to meet the exact needs of your business
Schedule your collections
We'll schedule the delivery of your secure containers and any on-site shredding requirements or collections for off-site disposal and start providing you with a first-class confidential waste management service – it's that easy!
The flexible and secure service for both on-site and off-site shredding
The introduction of General Data Protection Regulations in May 2018 govern what personal information companies can hold, and these rules are now more stringent than ever.
A phone number scrawled on the back of an envelope? Supplier and customer lists printed off for easy reference – or saved onto a memory stick, external hard drive or other digital media? Even holiday forms with an employee's details on. All of these can no longer be left randomly on a desk, or even in a desk drawer. Everything has to be shredded and disposed of.
Our mobile shredding service allows us to shred your confidential waste on your premises using our mobile secure shredding van, after which we take it back to a secure depot for recycling.
We can shred securely offsite too. All our collection operatives are uniformed and BS 7858 security vetted, so we will collect your confidential waste in a secure van and transport it to a secure depot where it is shredded and recycled through our secure waste disposal system.
Our flexible service means we can offer regular or one-off collections, which work perfectly for occasional office or home decluttering or cleaning sessions.
We provide a range of specially-designed confidential waste bins, bags and sacks in a variety of sizes, shapes and styles, including 120-1100 litre wheeled bins, or smaller, desk side and metal bins.
We also supply large lockable sack cabinets which blend into the office environment and smaller sundries such as desk trays and nylon confidential waste sack with tags included. Larger containers such as rolonofs are available for big volumes of confidential waste.
Depending on the nature of the confidential waste, we offer alternative destruction and disposal methods, including high temperature incineration, deep burial at full licensed landfills or high-density baling of bulkier items.
We provide certificates of destruction and waste transfer notes and, with advance notice, can also provide witness to destruction.
Frequently asked questions
Why should I trust your shredding service?
Our partner, Shred Station, is a member of trade organisations such as BSIA (British Security Association) and UKSSA (United Kingdom Security Shredding Association).
The company is ISO9001 accredited, which incorporates the European Standard for Information Destruction EN15713.
Staff are fully trained and vetted to BS7858 standard plus additional higher security checks, and they undergo regular EN15713 awareness training.
All vehicles, whether mobile on-site or off-site shredding, have CCTV security cameras and are satellite tracked and depots are Home Office approved.
All material is shredded into unrecognizable pieces and mixed with hundreds of tonnes of other material.
Why can't I just use our own shredding machine?
Outsourcing your document shredding to us is cost-effective and can increase employee output by up to 17%.
Employees waste valuable time separating documents, removing papers clips and staples, and putting through an office shredder.
Using our service, you do not need to prepare any of the documents, you leave in staples, plastic wallets and lever arch folders etc. Just bag it or bin it and we can dispose of these documents in minutes as opposed to hours.
What happens to the shredded paper?
Once your material has been collected and shredded, all material is sent to UK recycling centres. All recycled paper then contributes to the production of various paper products such as paper towels, paper plates, tissues and toilet roll.
Can you dispose of other data, such as hard drives, memory sticks and CDs?
Yes, we shred digital media in all formats, but it needs to be kept in separate bins or bags from paper, as these are processed and charged differently.
What other types of confidential waste can you handle?
We regularly work with businesses and other organisations to dispose of items such as out-of-date stock, consumer goods, clothes, accessories, electronics, cigarettes, banned and controlled substances, liquids, void credit and bank cards, counterfeit and seized merchandise.