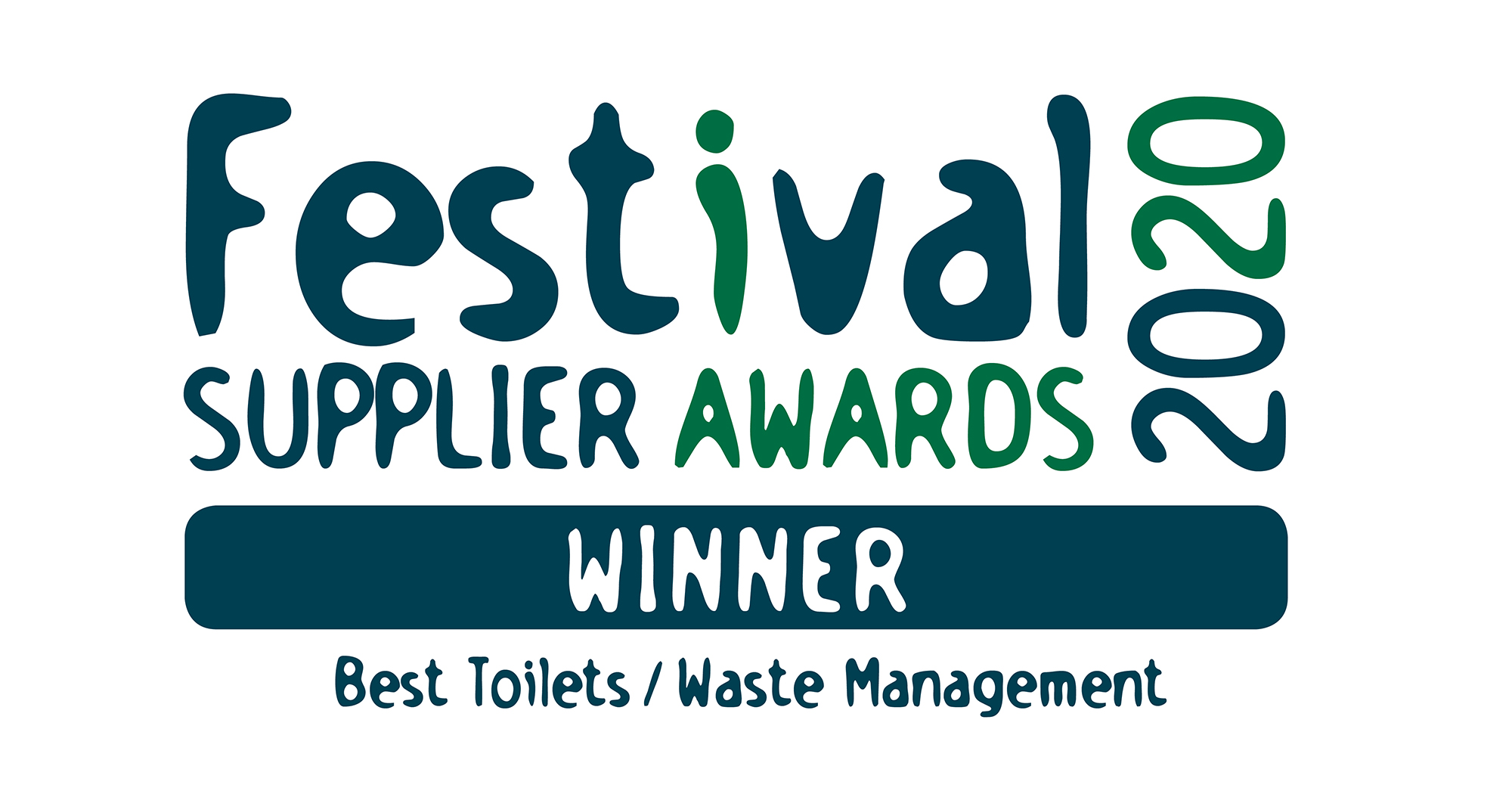 From the Formula 1 British Grand Prix to family fun at CarFest South; from Henley Royal Regatta to Christmas fairs, from village fetes to county shows; no matter whether your event is large or small, the common factor will be that each produces a certain amount of waste.
Our Special Events team services over 100 events a year, every day is a working day for us, so even at the busiest times of Bank Holidays, Christmas and Easter you'll find our award-winning Special Events team tackling the waste mountains.
We have site-based crews for larger events and all our team has years' of experience and expertise to cope with everything from the great British weather to record numbers of crowds.
Tackle waste management for your event with Grundon,
contact us today on:
At our heart is a bespoke waste management service completely tailored to your needs. Good planning is the key to success and we help you decide your priorities – for example, whether recycling is top of the agenda or if you want to use our own Energy from Waste (EfW) facilities to divert waste from landfill and generate renewable electricity.
We will talk you through every step of the waste management process and we work closely with event organisers, production companies, event cleaning companies and also directly with customers, to ensure a smooth and hassle-free approach.
We also talk to the stallholders, caterers and traders, helping them to understanding what we are trying to achieve and giving them the necessary tools, such as food caddies and specialist food waste bins, to promote segregation and recycling back-of-house, as well as in public areas.
Offering a total waste management service for events means we install a variety of bins in all shapes and sizes – often in bin station areas – to help segregate the different types of waste.
As always, location, location, location is important and we will always make sure bins are well signposted and situated in areas on main walkways with high footfall. This applies equally whether it's an outdoor event or an indoor one.
For a typical large event, such as a music festival or sporting occasion, you'll find 120 litre food waste bins, 240 and 1100 litre wheeled bins with our front end loaders, skips, rolonofs and balers. We even use mobile compactors which reduce the number of on-site vehicle movements, making it safer for everyone.
All our bins are colour-coded and they come with very clear signage to help all the festival goers understand which items go in which bins.
And when we say a total waste management service, it really is, taking care of everything from mixed recycling, general waste, plastic waste, glass waste, metal waste (e.g. drinks cans), cardboard recycling, food waste, and even clinical waste from first aid rooms and toilet areas.
Some waste – for example camping gas bottles from campsites – will also come under hazardous waste, and you can rely on us to ensure you are 100% with all the necessary hazardous waste compliance rules and regulations.
What that means is that if your crowds are enjoying their burgers in a bun from a cardboard tray (or not enjoying them in which case it's food waste), they're washing those burgers down with a drink in a plastic glass, and they used a napkin as well, then they can easily find a home for all of those types of waste.
Because we have access to all our own disposal and treatment facilities, such as Anaerobic Digestion (AD) and Materials Recovery Facilities (MRF)s, we can tell you exactly where your waste goes and provide all the statistics you need to benchmark one year's event against another.
Our focus is always on helping you to improve your environmental credentials and the fact our own vehicle collection fleet is certified CarbonNeutral® it means you don't add to your carbon footprint when we come to collect those bins.
Our experts say that recycling at home is gradually filtering down to recycling while out and about – let us help you make recycling at events a real priority.
How much will it cost?
+
-
When it comes to event waste management, there is no 'one size fits all' approach. We tailormake our services for every event, so as soon as you have a date, why not give us a call so we can discuss the details and the likely costs. There are so many things to take into consideration, such as if recycling is your number one priority or if your goal is to divert waste from landfill. The earlier waste management is included on the planning agenda, the better.
Can Grundon save me money?
+
-
We help many of our customers save money because, by encouraging them to segregate waste for recycling and reprocessing, we reduce the cost of their general waste.
How soon should I start planning my waste services?
+
-
As soon as you have the details of the event. The earlier we can become involved, the more we can do to help you. You can always call us to discuss your ideas.
What size events do we service?
+
-
Everything and anything. From family celebrations in a village hall requiring just one bin, through to major events with thousands of attendees, we provide the necessary expertise and experience to ensure waste management at your event goes smoothly and efficiently.
What types of events do we service?
+
-
Think of any type of event you've attended in the last few years and you can almost guarantee we could have provided a waste management service for it. Think festivals such as Rewind South at Henley, in Oxfordshire, CarFest South in Hampshire and the Towersey Festival in Oxfordshire; through to major sporting occasions, including The Championships, Wimbledon, the Formula One British Grand Prix at Silverstone, and the Blenheim Palace Triathlon. Our year-round services also take us to the Winter Wonderland event in Hyde Park, where it's not just Father Christmas who works all over the festive season.
To give you an example, CarFest South, which annually raises thousands of pounds for BBC Children in Need, had nearly 45,000 attendees – including some 15,000 campers – and generated around 100 tonnes of waste. The organisers wanted to achieve zero waste to landfill, improve campsite recycling, and encourage hospitality and retail outlets, traders and showground staff to recycle more. We successfully delivered on all those points and even collected some 360kg of aerosols for use in our new aerosol recycling facility.
Given it was such a family-friendly event, we also wanted to make waste management fun and our teams even devised a special waste-related game, with themed character waste bins across the site, and this was a great success.
We also provide waste management services to much smaller events, so if you have a family celebration coming up, a pub party or village summer fete and you need one or two recycling bins, we'll look after you just as well.
Can Grundon provide special branded bins for my event?
+
-
Absolutely, with advance warning, we are very happy to spray our wheelie bins to match event themes or corporate colours.
How can Grundon divert 100% of your waste from landfill?
+
-
Because we own all our own facilities, we can tell you exactly what happens to your waste and recycling. We can guarantee 100% diversion from landfill because we take your waste to our Energy from Waste (EfW) facilities, where it is incinerated and generates renewable electricity which is fed into the National Grid.
What guidance can Grundon provide to help me educate my employees, traders and caterers to help to correctly segregate and recycle my event waste?
+
-
We work very close with event organisers, which is why it is important to have us involved from the very start. We attend planning meetings, we meet with retail outlets, traders and showground staff and give them practical assistance, such as signage and bins, to help them recycle more back-of-house and also encourage their customers to recycle.
Working closely with other service providers, such as cleaning teams, litter picking teams and security staff is also important, which is why we have a partnership approach to deliver the best results.
Our years' of experience means our teams understand the issues involved in operating in a variety of venues, both indoors and out, whether that's available space, access to bin areas and how to cope with the weather!
Does Grundon provide recycling signs in different languages?
+
-
Yes we do. For example, at the Royal Welsh Agricultural Show, we provide signs in the Welsh language as well as English and we can do that for all different languages.
How soon will Grundon need access to a site?
+
-
This will depend on the size of the event, but we would normally deliver to a weekend event by the previous Thursday. For larger events bins, compactors and rollonoffs may need to be delivered several days or even weeks, beforehand.
How does Grundon monitor waste at events, for example, how does it know if bins are full and need changing?
+
-
We'll always do our homework and we have a tried and tested formula for working out how many bins and containers should be needed and how long they should last. For example, we know that if a show attracts 15,000 people, then we'll need to supply around 150 bins, a waste collection service and a dustcart.
We appreciate there may be occasions when some bins, such as those near food outlets, become full quicker than anticipated. At larger events, we will have on-site teams to keep an eye on issues such as this and we will make changes as quickly as possible. At other times, our close liaison with organisers and cleaning teams means they will soon let us know and we can then take the necessary action. Cleaning teams are usually responsible for moving full bins to our compactors and performing the end-of-event clean-up.
How will Grundon collect my event waste?
+
-
We'll arrange all our collections around your event and available site access times. Our drivers play a vital role in ensuring that all the containers are both delivered and collected on the scheduled days.
We strive to keep vehicle movements on site to a minimum, and if possible, we'll install mobile compactors to compact waste on site, which also reduces the number of collections required.
Our vehicle collection fleet is certified CarbonNeutral® which means all our journeys are carbon free. Not only does that help our green credentials, but it helps yours too, as it means we don't add to your carbon footprint either.
Can Grundon provide short notice waste management for events?
+
-
We recognise there may be occasions when you need urgent help with your waste management. Whenever possible, we will do our best to help, so please call us.
How will Grundon recycle and/or treat my event waste?
+
-
Our goal is to meet our customers' requirements, whatever they may be. If you want to achieve zero waste to landfill, then we will collect your waste and take it to our Energy from Waste (EfW) facility, where it generates electricity for export to the National Grid.
If recycling is your priority, then we'll provide the necessary bins and containers to segregate the materials into as many different waste streams as possible to achieve the best recycling outcomes.
Items for recycling are taken to our Materials Recovery Facilities (MRFs), where innovative technology separates them into different waste categories ready for onward processing.
Our food waste is sent to Anaerobic Digestion facilities, where it is used to generate renewable energy and bio-fertiliser.
Clinical waste, such as items from first aid rooms, and hazardous waste, such as camping gas stoves, are both collected separately and taken to our specialist facilities for processing.
Are Grundon bins cleaned each time before they go out to new events?
+
-
Absolutely, we pride ourselves on our bins, after every event they will be jet washed, cleaned and checked before they go out again.
Does Grundon provide feedback and statistics on my recycling?
+
-
Yes we do. We take great care to track collection data and ensure this is supplied to help customers monitor their recycling successes and also use this information to plan again for future events.
Will there be a Grundon point of contact during the event?
+
-
We provide a 24/7 customer point of contact throughout the event to provide peace of mind.
Make your event greener
Contact us now to see how our waste management service can make your event greener and save you money
08700 604 366