Situated near Bishop's Cleeve, just north of Cheltenham in Gloucestershire, our fully licensed hazardous waste landfill has been operating for over twenty five years.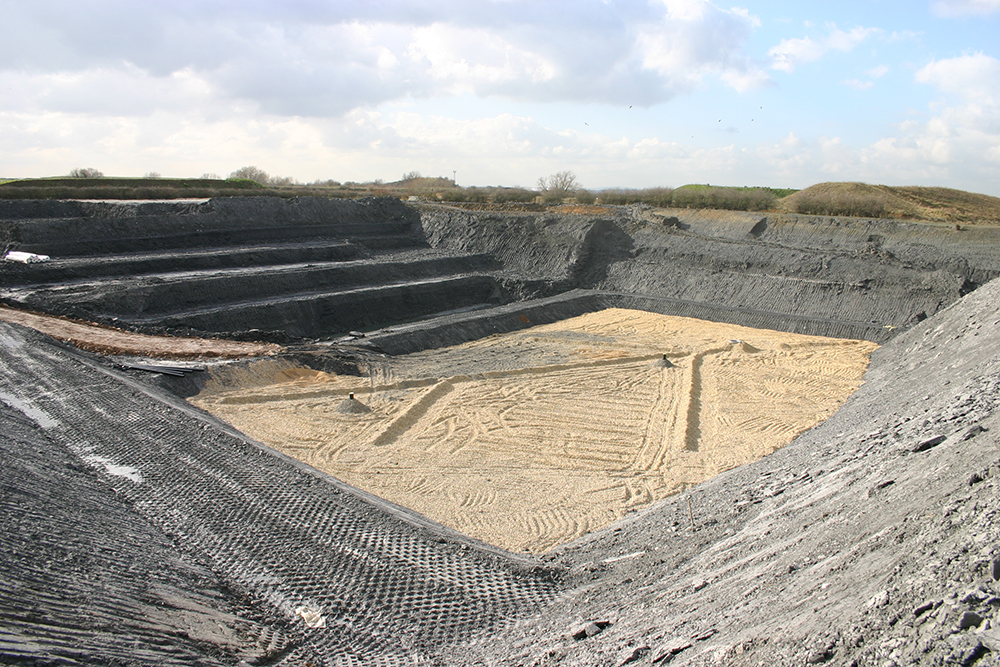 We operate our hazardous waste landfill under stringent controls, so as to ensure that the operation has minimal impact on the local environment.
The landfill is operated in compliance with permit BU 3671IY, which is regulated by the Environment Agency.
The landfill is licensed to accept a wide range of bulk and packaged landfill compliant hazardous wastes, such as:
contaminated soil
filter cakes
Air Pollution Control residues (APCr)
fibrous and cement bonded asbestos
industrial chemical waste
drummed hazardous waste
bulk hazardous waste
Prior to any load of hazardous waste being accepted at the site, our team of fully trained chemists will assess the waste and approve its suitability for disposal.
We keep up-to-date with the latest UK and European legislation and can provide comprehensive advice on your legal requirements for the disposal of all hazardous waste types. This ensures that our experienced and expert team keep both you and your business fully compliant.
As with all of our landfill operations, we carry out extensive monitoring throughout the landfilling process. These processes include independent construction quality assurance during the engineering phase of each individual landfill area, through extensive environmental monitoring, during both the operational and restoration phases.