Clinical waste collection and disposal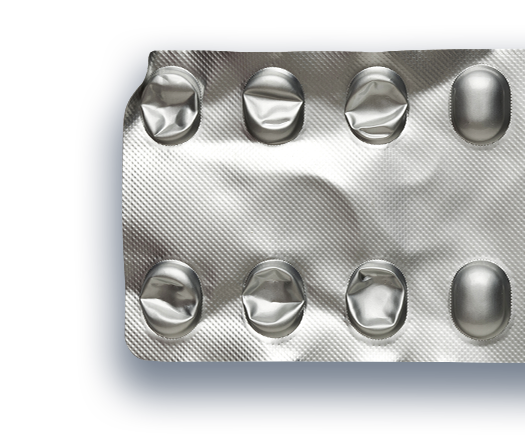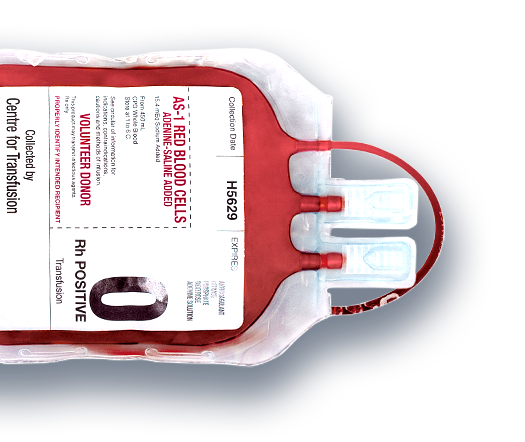 Total waste management for clinical waste professionals
Our specialist clinical waste management collection service guarantees the secure and traceable treatment and disposal of the complete range of clinical and healthcare waste.
100% compliance guaranteed
Ability to treat all clinical waste
Expert advice from clinical waste experts
Sustainable healthcare waste solutions that won't risk your reputation
The collection and disposal of clinical waste is highly-regulated by the Environment Agency.
By offering a total waste management service, we take care of issues such as segregation, security and traceability. Owning and operating industry-leading facilities, we ensure customers remain 100% compliant across a full range of clinical waste, including offensive, infectious, sharps, pharmaceutical, cytotoxic/cytostatic medicines, anatomical, washroom and low-level radioactive waste.
At the same time, we work hard to help you cut CO2 emissions and meet your waste environmental goals through innovative ideas and employee awareness programmes.
Award-winning expertise and excellence in clinical waste disposal
Our clinical waste collection and disposal service is trusted by the NHS, leading life science institutions, local authorities, GP surgeries, dentists, veterinary surgeries, nursing homes, facilities management experts, cleaning companies and many more.
We've won awards for our clinical waste customers by increasing recycling and improving sustainability, achieving zero waste to landfill, boosting employee waste awareness, delivering innovative ideas, and, above all, guaranteeing 100% compliance.
Zero waste to landfill
Our network of treatment facilities enables us to divert 100% of your clinical waste from landfill
Free pre-acceptance auditing
Our clinical waste customers have full access to our pe-acceptance auditing tools at no extra charge
CarbonNeutral® collections
Every collection we carry out is certified CarbonNeutral®, so all our journeys are carbon free, providing you with an environmentally-friendly Clinical Waste collection service.
A bespoke and flexible service dedicated to meeting your clinical waste management needs
From the moment we start working with you, our focus is on delivering a compliant, cost-effective and sustainable service that meets your clinical waste management needs.
Our free pre-acceptance audit process enables us to identify the best solution for your clinical waste and our range of treatment options includes our High Temperature Energy Recovery Incineration facility for highly-infectious materials, our Alternative Treatment facility for infectious orange bagged clinical waste, and our Energy from Waste facility for offensive waste.
Why choose Grundon?
Cutting your CO2 emissions
We proactively work with healthcare professionals to help them reduce the carbon impacts of their waste management and to meet the sustainability targets outlined in the new NHS Clinical Waste Strategy
We own a range of specialist treatment facilities
We own and operate a range of dedicated fully licensed clinical waste treatment facilities. These include High Temperature Incineration, Alternative Treatment and Energy from Waste for the disposal offensive waste.
Trusted and experienced clinical waste experts
Our award-winning clinical waste collection and disposal service has been built on years of expertise. We are trusted by the NHS, leading life science institutions, local authorities and many other sectors who rely on us.
Our customer's 
points of view
"Grundon have proven over the past three years to over deliver on services – they're great at what they do and are ideal partners for us."
Neil Priscott
Chief Operating Officer, Gloucestershire County Cricket Club
"We are delighted that Gloucestershire CCC have placed their faith in us to continue the good work we have started, and we are looking forward to continuing our relationship."
Dan Peacey
Regional Sales Manager
"This not only puts us in pole position as more and more towns and cities move towards adopting low emission zones; it is also a big step forward in helping local businesses to achieve their sustainability targets by reducing carbon emissions through net zero waste collections."
John Stephens
General Manager – Logistics
"The big thing to take away is to understand that data collection is really important and should be celebrated. The granular information we now have from Grundon – and our wider information around reducing carbon emissions – means we can present hard facts to our colleagues, providing the necessary impetus to effect change for the future. "
Peter Watts
Rockvolt
"Without being able to measure our food waste we would never have known how much there was. We see this as a positive because it has given us a target for the future. "
Keith Field
Head of Soft Services, Sodexo
"This was the first time we had tried to achieve net zero for a large enclosure and Grundon's aspirations were far greater than ours. It was a real learning curve to see the results that could be achieved."
Keith Field
Head of Soft Services, Sodexo
"With Grundon, we saw an organisation that wanted to work with us, to challenge us rather than just do what we wanted. They came up with solutions that enabled us to start pushing boundaries, they understood what could be achieved, and have continued to demonstrate new ways of working that exceeded our goals."
Peter Watts
Rockvolt
"The Crown Estate and Savills knew we had a good track record on environmental improvements and were very clear about the sustainability and waste goals they wanted us to achieve at Rushden Lakes."
James Luckett
Senior Contract Manager
"Having Grundon on board has given us more control of food waste from the restaurants and cafés, we can manage it more effectively and to the standards that need to be achieved."
Jamie Denney
Sustainability champion and Site Centre Administrator, Rushden Lakes
"Helping local communities to access and enjoy their beautiful surroundings is very important to us and this project does exactly that. Well done to everyone for all their hard work."
Toni Robinson
Head of Compliance
"Every pressurised Metered Dose Inhaler (pMDI) thrown away is full of hugely polluting hydrofluorocarbon (HFC) gases – a type of greenhouse gas known to be over a thousand times worse than carbon dioxide in contributing to climate change."
"It is estimated that Metered Dose Inhalers currently contribute to approximately 4% of the carbon footprint of the NHS, therefore it is vital that we ensure inhalers we dispense are disposed of in the most appropriate way, such as through recycling methods provided by Grundon Waste Management."
"It is estimated that Metered Dose Inhalers currently contribute to approximately 4% of the carbon footprint of the NHS, therefore it is vital that we ensure inhalers we dispense are disposed of in the most appropriate way, such as through recycling methods provided by Grundon Waste Management."
Oliver Newman
Assistant Divisional Manager, Pharmacy & Medicines Management at Swansea Bay University Health Board
"Grundon has always been proud of being one step ahead and being the Benchmark for innovation. I see this as only the start and we are working on new projects and services that will ensure our customers benefit from our efforts to improve sustainability whilst ensuring value for money for our customers."
Andy Stratton
Grundon's Clinical Commercial Manager
"It is exciting to be able to provide alternative products to our clients that are designed to reduce consumption of raw materials by replacing them with waste materials in their design without compromising the integrity of the bin in any way."
Dr Shauna Costley
Grundon's Clinical Compliance & Sustainability Manger
"Our customers have found that switching to responsibly sourced recycled medical waste bins is effortless, as well as highly beneficial in pursuing the NHS net zero carbon emissions targets."
Dr Shauna Costley
Grundon's Clinical Compliance & Sustainability Manger
"As a Colnbrook-based business, we are really proud to support the local community so to help fund this treasure trove of history on our doorstep has been a real treat."
Kirsti Santer
Marketing Manager
"Our expertise and in-depth knowledge enables us to take care of the process from start to finish and guarantees that the disposal is both fully compliant and meets an organisation's duty of care obligations, with all the necessary documentation provided."
Chris Edwards
General Manager – Technical
"The history of transport is something that is especially dear to my own heart as, without all our vehicles throughout the years, Grundon could not have developed into the successful business it is today."
Norman Grundon
President
"The success of our trials gave us 100% confidence that the new electric vehicles have the capacity to complete average waste collections of around 80-100km per day, without the need to recharge en-route."
Bradley Smith, Grundon
"Modifying a diesel refuse vehicle not only saves in excess of £100,000 versus the purchase of a new electric vehicle, but it also gives it a new lease of life – literally recycling on the go."
Spencer Law, Chief Executive Officer, RVS
"We see this innovation as a real game-changer and an important milestone on our ongoing journey towards further helping our customers achieve their sustainability targets."
Neil Grundon
Chairman
"The catering department is very satisfied with the waste food collection arrangements with Grundon. The bin exchange system works extremely well. "
Anne Byrne
Facilities Manager (Catering and Housekeeping Services)
"The trampoline's so popular that we've had to set up a timing system so that everyone gets a go on it"
Lisa Jimenez
Centre Manager for Youth and Play
"The specific items requested in this project align with Grundon's own social and environmental aims, to develop spaces and activities that help to improve deprived communities and bring tangible benefits to the environment."
John Phelps
Operations Manager
"Festivals are high-pressured environments needing experience and flexibility, operations at unconventional hours and sometimes a willingness to go the extra mile."
Daniel Peacey
Regional Sales Manager
"It's a feeling of belonging and adds extra interest"
An FGR Senior Ambassador from an Independent Living Group in Nailsworth
"I'm delighted to be able to represent FGR. It's a pleasure to see the next generation of FGR fans coming through and supporting the club and its green credentials."
Paul, one of the current FGR Senior Ambassadors
"I'm pleased to say that we have made a real difference. Although it is early days, we are confident we can save more money as we get better at segregation, and of course, it is better for the environment too."
Janka Penther
Restaurant Manager, The Cotswold Plough Hotel
"We have a significant number of outlets who serve coffee and other drinks in disposable paper cups so this move makes complete commercial sense for us and for our tenants. The opportunity to introduce paper cup recycling by Grundon means we divert the thousands of cups that would have ended up in general waste, into recycling and it really does tick all the boxes."
Cyrus Annan
Centre Manager, London's Bond Street Shopping Centre
"Introducing mixed recycling meant Xscape Milton Keynes not only exceeded its recycling targets, but also reduced general waste collections by 50% and the implementation programme was cost-neutral due to increased rebates from recycling materials. "
Carl Meale
General Manager, Xscape Milton Keynes
"Grundon is giving us excellent support, both in practical terms and in helping to identify weaknesses and giving us and our tenants advice and awareness training."
Kirsty Pollard
General Manager, Brighton Marina
"We weren't just looking for a waste company that could save us money, we wanted someone who would work with us throughout the journey to improve our environmental credentials."
Jamie Grierson
Back of House and Logistics Manager, The Grove, luxury 5 star hotel
"The expert guidance Grundon has given us over the years has been invaluable. With a venue like ours, it's not just down to price, it's about service as well and Grundon's is second to none. We have never been let down and they have always been there for us."
Lee Howkins
Venue Manager, Silverstone
"The one single word that defines how I feel about Grundon is confidence – I have every confidence in their ability to do a job and deliver whatever we may ask of them. That's why we enjoy working with them so much."
Alastair Williams
JLL Procurement Category Manager – Soft Services
"Grundon give advice and help solve any waste problems, the fact that they handle all of our waste streams means it is so much simpler for me to manage the contract."
Steve Sellwood
Facilities Manager, Royal Berkshire NHS Foundation Trust
"I was happy to leave the operation in Grundon's hands and they were brilliant and took care of everything. Nothing was too much trouble and that allowed us to focus on the business itself. "
Julien Abbott
Director of TAAB Laboratories Equipment, speaking after a devastating fire at its premises.
"For us, it's about having the right partnerships and I find that Grundon always does the right thing in making sure we are compliant and giving expert advice rather than just trying to sell us something."
Bryan Edwards
Professional & Services Warehouse Manager, BRITA UK
Setting up your clinical waste collections couldn't be any easier
We're here to help with advice and information about everything from how to lower the cost of your clinical waste collections, to how you can improve sustainability and reduce your carbon emissions – helping you to meet the targets set out in the new NHS Clinical Waste Strategy.
Setting up your clinical waste collections couldn't be any easier. Simply follow these steps today and we'll provide you with a professional and reliable healthcare waste management service.
Tell us about your waste
Tell us about the types and quantities of healthcare waste you generate or schedule a convenient time for one of our waste experts to carry out a free waste audit.
Get a quote
We'll provide you with a proposal for a bespoke clinical waste management service which is tailored to meet your exact needs.
Schedule a collection
We'll deliver your bins or containers, schedule your collections and start providing you with a first class waste management service – it's that easy!
Total waste management for healthcare professionals
For healthcare and research professionals, dealing with clinical waste can be an essential part of everyday activity.
Our award-winning clinical waste collection and disposal service has been built on years of expertise and, with compliance playing such an important role in the healthcare sector, we take great pride in our ability to ensure our customers meet the latest legislative requirements.
We encourage the correct segregation of waste, helping you to keep costs down by identifying the most cost-effective disposal routes, while guaranteeing no risks are taken with the disposal of infectious waste.
For example, the incineration of infectious waste is up to five times more expensive than the disposal of offensive waste in an Energy from Waste facility, while the Alternative Treatment of infectious waste is around twice as expensive compared to its disposal as offensive waste.
Our treatment options include:
Offensive waste treated at our Energy from Waste facilities, where the incineration process generates green electricity for export to the National Grid.
Infectious, orange bagged clinical waste sent to our Alternative Treatment facility, where it is fed into an industrial shredder and rendered safe through a unique steam treating process, producing a finely shredded dry waste called flock, which can be used as Refuse Derived Fuel.
Highly-infectious materials, sharps bins, pharmaceutical, cytotoxic/cytostatic medicines, and anatomical waste sent to our High Temperature Energy Recovery Incineration facility. Not only does this divert waste from landfill, but the steam created is used to power a steam turbine to generate electricity.
To help with simple and safe segregation, we supply an extensive range of colour-coded and UN certified containers, sacks and wheeled bins, and organise events and education programmes to help promote best practice.
The fact we own our own clinical waste facilities means we can tailor collections based on the volumes of waste you produce, which also helps to reduce the number of vehicle movements.
Our clinical waste operation is completely self-sufficient in green energy, further helping our customers to put another tick on their environmental credentials and, because our specialist collection vehicles are certified CarbonNeutral®, all our journeys are carbon free.
Frequently asked questions
Who regulates the disposal of clinical waste?
The Environment Agency is the regulating authority and the Department of Health provides the necessary guidance for the regulations.
Why do I need a specialist clinical waste management company to handle my waste and how do I know what you've done with it?
The challenges of staying compliant with all the necessary legislation are numerous and time-consuming. Working with a reputable and expert clinical waste management team of professionals ensures absolute compliance and can also help you achieve environmental goals, such as diverting waste away from landfill and reducing your carbon footprint.
We will provide the necessary reporting data and certification for you to be able to prove correct compliance and full traceability and security. We keep accurate records and find our customers really benefit from being able to see where improvements, such as increased recycling and reduced carbon footprint, have been achieved.
Can you really help me save money and meet my environmental goals?
Yes, we've helped many organisations to improve their sustainability record and make significant savings. For example:
• In some Trusts, we have successfully diverted offensive waste (nappies, tissues, dressings etc from non-infectious sources) from infectious waste streams by installing new bins and amending signage. The offensive waste is sent to Energy from Waste facilities, where it creates green energy and provides a much more cost-effective disposal option than Alternative Treatment or High Temperature Incineration. This has saved NHS Trusts money and improved their environmental credentials
• We installed cardboard balers to encourage greater segregation of cardboard and collected enough cardboard to give Trusts a rebate
• Thanks to a suggestion from a consultant, we introduced a PVC RecoMed take-back scheme for the segregation and collection of single-use PVC oxygen masks and tubing from recovery rooms. This diverted the material from clinical waste incineration, therefore saving money, and sent it for recycling – saving on disposal costs and reducing carbon emissions
• Other innovative ideas that have come from healthcare teams have included the recycling of baby bottles and empty aluminium anaesthetic gas bottles
• We introduced new recycling bins for printer and toner cartridges, taking them out of general waste bins
• We have helped recruit teams of Waste Champions and supported them with training and information to share with colleagues
Our focus is very much on a tailored approach and our clinical waste experts know how to make a difference.
In 2019, we were thrilled when three of our NHS Trust customers won Green Apple Awards for Environmental Best Practice in the Wastes Management NHS and Healthcare category.
Royal Berkshire NHS Foundation Trust won a prestigious Gold Green Apple Award, Frimley Health NHS Foundation Trust received a Silver, and London North West Healthcare (LNWH) NHS Trust won a Bronze.
How can you help us to better engage employees in improving waste management?
We know that good communications are the key to success in helping employees understand the benefits of good waste management.
Training is essential, we work closely with our customers to ensure that individuals and departments at all levels have the confidence and information they need to improve recycling. As a result, it is often employees who come to us with new ideas for recycling different products, and many of these have been adopted.
Waste Awareness Days and events
Helping set up Green Teams and groups of Waste Champions
Sharing expertise and advice via sustainability newsletters
Online and face-to-face training sessions, including opportunities to engage with shift workers
Tailored events for areas with high non-conformance rates
A dedicated direct phone number helping staff with specific waste management enquiries (this was LNWH Trust only I believe, not sure if you want to include it)
Better labelling and signage for clinical waste bins
Relocation of clinical waste bins to encourage more recycling
Posters explaining the do's and don'ts of clinical waste recycling for hospital wards and departments
Training and induction on new or specialist equipment, such as balers or compactors
Enabling customers to share statistics about improving waste management with their employees so they can see what a difference they are making
Entering awards – several NHS Trusts and other customers have won awards for waste management best practice by working with us
Is clinical waste only produced by the healthcare profession?
No. The term clinical waste also applies to certain wastes collected from a wide range of organisations. These will include care and nursing homes, life science establishments, universities, specialist clinics, tattoo parlours, dental surgeries, veterinary surgeries, hairdressers and beauty salons.
Our team of experts can advise on the best compliant and cost-effective disposal methods for all clinical waste.
What are the benefits of using Grundon's total waste management service?
Peace of mind that your operation is fully compliant with all legislation and the knowledge that you are working with an award-winning company which guarantees the safe and secure disposal of all your clinical wastes. Our years of expertise and the fact we have our own in-house facilities enables us to provide services and solutions at cost-effective prices.