Food waste collection and recycling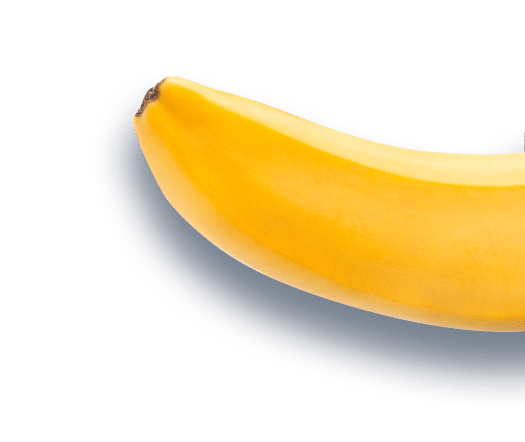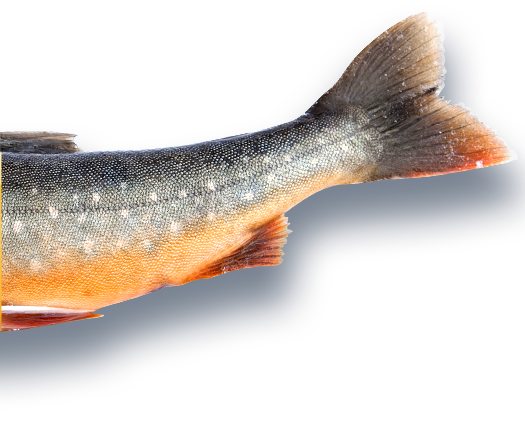 Segregating and recycling food waste saves you money
Food waste is very heavy, meaning it adds pounds to the cost of your general waste disposal. We offer a specialist food waste and collection service which helps you cut costs and reduce the amount of food thrown away.
Saves money
Helps reduce food waste
Bin exchange service
Understanding how much food you throw away puts you in control and saves money
From leftover food on plates, to poor stock control or over-purchasing, both hospitality venues and the food processing industry throw tonnes of unwanted food into general waste bins every day.
Because food waste is so heavy, sending it to landfill or Energy from Waste facilities soon adds up. The cost of disposal will typically be up to two thirds more expensive than sending it for treatment at Anaerobic Digestion  facilities.
That's why introducing our dedicated food waste collection service can make a real difference to your bottom line.
Reducing your carbon footprint and your costs
Our food waste collection, recycling and disposal service is specially-designed for the hospitality industry.
Reduces your disposal costs
Segregating food waste can save you money and reduce your carbon footprint because you're not sending it to landfill
Less food wastage
Simple reporting helps identify where food waste can be reduced and provides valuable information for future menu planning.
Bin exchange service
When we take away a full bin, we can replace it with a fully-sanitised clean bin to go straight into the kitchen
Rely on Grundon to manage your food waste
With hundreds of customers across the hospitality and wider food production sector, we understand the importance of minimising food waste and keeping costs down.
Our experts combine knowledge with practical advice, working closely with venue owners, production managers and restaurant teams to demonstrate how small changes can achieve big results.
We provide training for kitchen staff on ways to avoid food waste and our ability to track and weigh our dedicated food waste bins means we can provide vital information and feedback on issues such as portion sizes and stock control.
And, because we recognise some periods are busier than others for our hospitality and food processing customers, our food waste collection service offers complete flexibility, allowing you to add extra collections whenever they are needed.
Why choose Grundon?
We use your food waste to create energy and fertiliser
We recycle your food and use it to produce valuable renewable energy, such as electricity or gas for the National Grid, and a nutrient rich fertiliser which reduces the need for petrochemical fertilisers.
We accept compostable packaging
We can accept clean compostable food packaging along with your food waste. So if you offer your customers compostable packaging it can be disposed in the same bin as your food waste.
Certified CarbonNeutral® collections
Our entire fleet of collection vehicles are certified CarbonNeutral®. This means every time we collect your food waste we won't be adding to your carbon footprint, helping your business to be even more sustainable.
Our customer's 
points of view
"I'm pleased to say that we have made a real difference. Although it is early days, we are confident we can save more money as we get better at segregation, and of course, it is better for the environment too."
Janka Penther
Restaurant Manager, The Cotswold Plough Hotel
Setting up your food waste collections couldn't be any easier. Simply follow these steps today and we'll provide you with a professional and reliable waste management service, as well as expert advice, information and guidance to help you save money and reduce food waste.
Tell us about your waste
Tell us about the food waste your business generates or schedule a convenient time for one of our waste experts to carry out a free waste audit.
Get a quote
We'll provide you with a proposal for a bespoke food waste management service which is tailored to meet the exact needs of your business, as well as expert advice and guidance to help you save money and reduce food waste.
Schedule a collection
We'll deliver your bins or containers, schedule your collections and start providing you with a first class waste management service – it's that easy!
The food waste service designed for the hospitality and food processing industries
Whether you're a five-star hotel, a fast-food outlet, a multi-venue conference centre or a country pub, the chances are your food waste is costing you more than it should.
The hospitality and food service industry throws away around 1.1 million tonnes of food every year at a cost of £3.2 billion annually* and 75% of the food wasted could have been eaten.
Add to that waste from the food processing industry and the costs continue to soar.
All too often food waste ends up disposed of as general waste and is sent to landfill, a process that, because of its weight, will incur heavy penalties in Landfill Tax charges and does nothing to help attain the goal of zero waste to landfill. There is also the problem that as food waste biodegrades, it releases harmful greenhouse gases, such as carbon dioxide and methane, which contribute to climate change.
Our dedicated food waste collection service is especially designed for the hospitality and food processing industries. It is used by a large number of our customers, who can vouch for our track record, their success in cutting costs and the benefits of reducing food waste.
From our specialist bins – including ones designed to fit neatly under the kitchen counter and our exclusive bin exchange service – we are helping make a real difference.
Plus, as we weigh your bins at the point of collection, we can provide detailed reporting statistics to help identify additional areas for savings, such as over-purchasing and poor stock control, monitoring portion sizes or checking the success (or failure) of new dishes and seasonal promotions.
*(source:www.guardiansofgrub.com).
Frequently asked questions
Will having a separate food waste collection service be more expensive?
No, and that's because food is very heavy. Many establishments have to pay a premium because their general waste bins are too heavy and that is often due to unwanted or surplus food being thrown into those bins.
Taking food waste out will reduce the weight of those bins and therefore saves you money. Separated food waste will always increase its value and so in the longer term it will be cheaper and more environmentally-friendly because it goes for treatment at Anaerobic Digestion (AD) facilities rather than to landfill or incineration.
AD is a safe biological process in which food waste and other organic materials are broken down by micro-organisms in the absence of light and oxygen, to produce renewable energy and a nutrient-rich biofertiliser.
I'm worried I don't have enough room for extra bins
We know space can sometimes be tight and our team will work with you to find the best solution.
We supply kitchen caddies for back-of-house and our specially-designed 120 litre bins are designed to fit neatly under-the-counter in food preparation areas, making them easier to manage than larger 240 litre bins.
They are perfectly suited to the job because they have rounded bottoms for easy cleaning, which means no liners or bin bags are required. Their clip-down sealed lids ensures no spillage and their lightweight design makes them easier to move around, reducing the potential for manual handling injuries.
We also offer a bin exchange service, which means whenever we take a full bin away, we replace it with a fully-sanitised clean bin ready to go straight back into your kitchen.
Can you really help me to reduce my food waste at source?
Yes. Because we weigh the food waste bins at the point of collection, we can provide you with detailed statistics to help track the amount of food waste you are throwing away. By monitoring trends and analysing the information we give you, you should be able to see if, for example, some dishes result in higher amounts of waste or if there are other issues, such as poor stock control or if the portion sizes are too large. This provides valuable insight into how the kitchen is managed.
I'm worried my kitchen staff will struggle with a new regime
Our food waste experts understand that it can be difficult to do things differently, which is why we provide employee training so they can understand the benefits of the changes they are making. We find that very quickly they start to appreciate the role they can play in helping to save money, which can only be good for the establishment overall. Typically, we will offer tips, advice and information and also pictures on different bins to make the new system easy to follow.
Can I add extra collections if I'm busy?
Of course. We work closely with you to find out what works best for your organisation and if that means extra collections around busy periods, then we are very happy to provide them. It's about giving customers what they want.