Glass collection and recycling service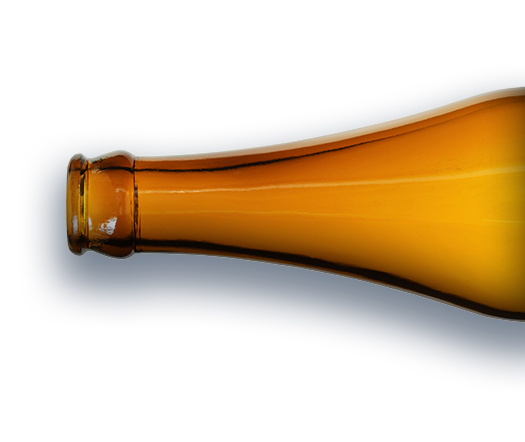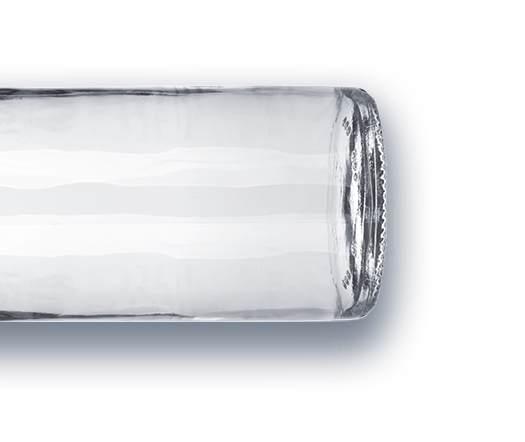 Mixed glass waste collections that save you money
Grundon's mixed glass collection and recycling service makes disposing of unwanted glass simple. All your different coloured glass can go straight into one container and we'll take it away for guaranteed 100% recycling.
One container for all mixed glass
100% recycling
Saves you money
Don't waste precious time and effort sorting out all your different coloured glass into separate containers
We believe recycling your unwanted glass should be as easy as possible and that's why our mixed glass collection and recycling service is so popular.
Whether you have clear glass or coloured bottles and jars, it can all go into the same container. By co-mingling your glass waste in this fashion, we save our customers time, effort and money – and, because you only need one recycling bin, it also saves you space.
Recycling and reprocessing 100% of your glass waste
Our service provides an environmentally friendly, reliable and cost-effective way to dispose of your glass waste.
Specialist collection vehicles
Our glass collection vehicles are specially-designed for the job – and they're CarbonNeutral® so they won't impact on your carbon footprint
Flexible service and collections
We know waste demands can vary, so if you need extra collections at busy times, just let us know
Diversion from landfill
100% of our glass waste collections are recycled or reprocessed
Helping you cut costs and improve your green credentials
Glass waste is much heavier than other materials, such as plastic or cardboard, so separating it out from your general waste will make a significant difference to your waste disposal costs.
Introducing a dedicated glass waste collection service will boost your recycling rates and, depending on quantities collected, it may even earn you a rebate.
Importantly, it also ensures diversion from landfill because all the glass waste we collect is sent for recycling or reprocessing into recycled aggregates for use in the construction and road building industries.
Why choose Grundon?
Over 26,500 tonnes of glass recycled every year
Every year we process over 26,500 tonnes of glass, all of which is recycled in the UK into new glass products of is used to create aggregates for road building
Wide range of bin and container sizes available
We offer a range of bin and container sizes, from 240 litre wheeled bins to bottle banks for larger volumes on glass waste
Certified CarbonNeutral® collections
Our dedicated fleet of glass waste collection vehicles are Certified CarbonNeutral®, so every time we collected your glass waste we do not add to your carbon footprint
Our customer's 
points of view
"Grundon is giving us excellent support, both in practical terms and in helping to identify weaknesses and giving us and our tenants advice and awareness training."
Kirsty Pollard
General Manager, Brighton Marina
Our mixed glass waste collection service makes recycling glass easy
We're here to help with advice and information about everything from where to place your containers for maximum glass recycling, to how many bins and collections you need.
Tell us about your waste
Tell us about the glass waste your business generates or schedule a convenient time for one of our waste experts to carry out a free waste audit.
Get a quote
We'll provide you with a proposal for a bespoke food waste management service which is tailored to meet the exact needs of your business.
Schedule a collection
We'll deliver your bins or containers, schedule your collections and start providing you with a first class waste management service – it's that easy!
Tailored glass waste collection and recycling service
Our top priority is to help our customers boost their recycling and, when it comes to glass waste, that can be simple and straightforward.
Glass is heavy and it can also be bulky to store, which is why our mixed glass waste collection and recycling service makes it easy.
By co-mingling all your different coloured glass into one container, you no longer have to find space for multiple glass bins – especially important for those businesses (such as the hospitality industry) where space is in short supply.
We will assess your waste needs to determine the right number and size of glass waste bins required to maximise your glass recycling.
For example, if you're a pub or restaurant that produces smaller volumes of glass waste, we can provide you with our easy to manoeuvre 240 litre wheeled bins. For businesses that produce larger volumes of glass waste, such as hotels, we can supply 12 yard bottle banks.
The frequency of our certified CarbonNeutral® collection service is tailored to match the volumes of glass waste you produce and we deliver it to a specialist glass reprocessing facility where it can be fully recycled, ensuring 100% diversion from landfill.
In addition, because we keep track of all your waste streams, we can tell you exactly how much you are saving by recycling increased amounts of glass; including any rebates gained, the increasing tonnage of glass sent for recycling, and the equivalent number of trees saved thanks to your recycling good practice.
These are great ways to demonstrate your environmental prowess to your customers and keep employees up-to-date with the benefits they are achieving through increased recycling.
Frequently asked questions
Is having a separate glass waste collection service more expensive?
No, glass is very heavy compared to many other types of waste, so if it is currently being disposed of in general waste bins, then removing it from there and having a dedicated glass waste collection service will be cheaper, as well as more environmentally-friendly.
Can glass recycling really save me money?
Yes. Many recycled materials have a value, for example, a full load of bottle glass will be worth up to £3* per tonne. Depending on the quantities you produce, you can earn a rebate on your collection and you'll also save money by removing heavy glass from the cost of your general waste collections.
*subject to market conditions
I own a large restaurant and event venue, which means the amount of glass I have to deal with varies a great deal. Can you help?
Yes, having a bespoke glass waste collection means exactly that. We will ensure you have the right frequency of collections to suit the volumes of glass waste that you produce.
I'm worried about how much space I will need
We work with businesses of all shapes and sizes, our team will talk to you about the volumes of glass you produce and the available space, and make sure we find the best solution.
What happens to my glass?
100% of the glass we collect is recycled and/or reprocessed. Much of it is reprocessed into recycled aggregates for the construction and road building industries. In turn, this means less virgin aggregates are needed, so that's another tick in the environmental box.