waste management experts
since 1929
Grundon is the UK's largest family-owned supplier of integrated waste management and environmental services. Founded in 1929, we have developed a distinctive approach that has helped us to maintain a leading position within the waste industry. This approach is underpinned by our commitment to quality of service, innovation and technical progress, together with a genuine and demonstrable concern for the environment.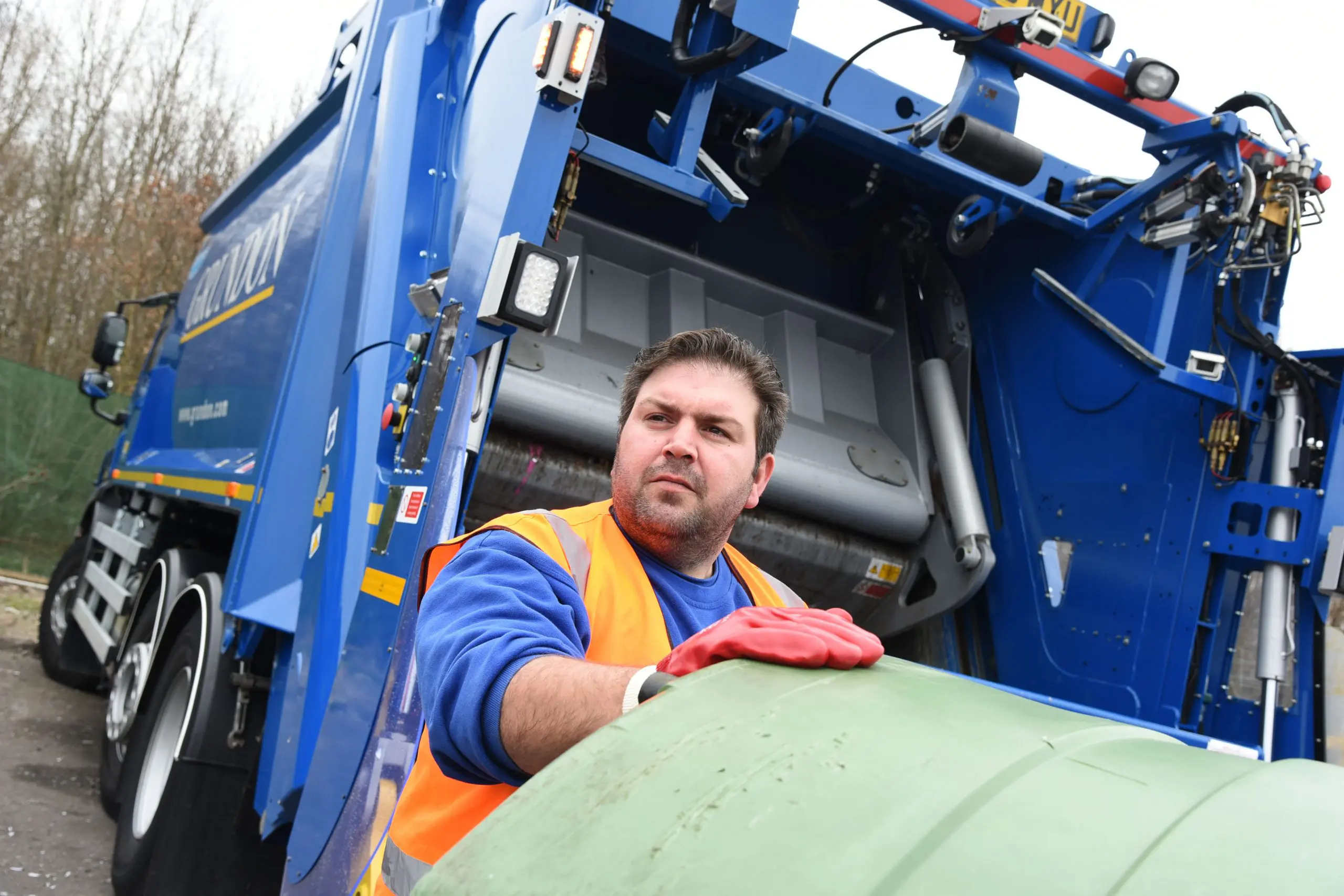 our services
Our total waste management service includes the collection, treatment, recovery, recycling and disposal of non-hazardous waste streams, in addition to dealing with all aspects of hazardous waste, including contaminated waste, clinical and healthcare waste, and waste electrical and electronic equipment (WEEE). We also offer additional services, including special event waste management and industrial cleaning services.
view our services
our facilities
We own and operate a range of industry-leading, state-of-the-art treatment facilities, enabling Grundon to offer our customers the most modern, compliant and environmentally friendly methods of recycling and waste disposal.
view our facilities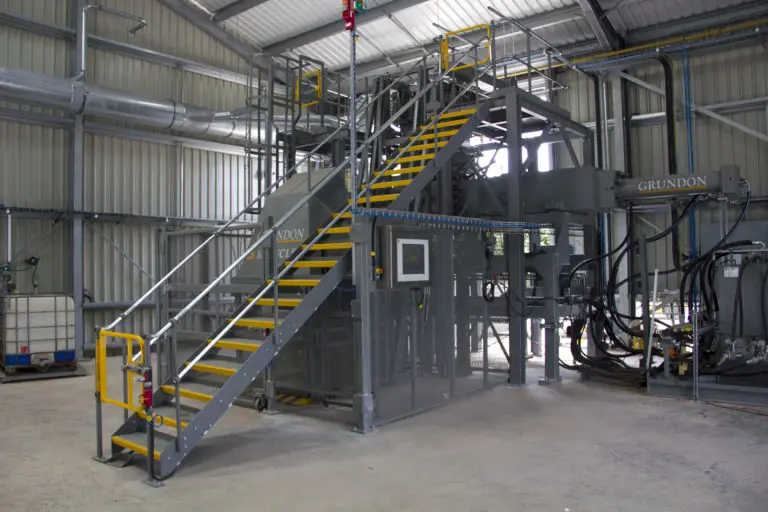 innovation – it's in our DNA
Grundon is a company born out of innovation. Our passion and fearless pursuit for improvement, progression and invention is as alive today as it was when we were formed in 1929. We listen to both the needs of our customers and wider society, adding value through innovation.
view our innovation video
our history
Founded in 1929, we are one of the UK's leading providers of waste management and environmental services. We take great pride in our heritage and our distinctive approach, which is true to our family values.
1929
Stephen Grundon and his father purchase their first internal combustion vehicle – a Pierce Arrow
1979
Grundon undertakes a worldwide survey of waste collection and disposal techniques throughout Europe and North America and bring the Front End Loader vehicle to the UK
1982
Grundon introduce the wheeled trade waste system (or wheelie bin) - now used throughout the UK - for trade and household waste collection
1990
Grundon builds the first environmentally acceptable clinical waste incinerator in the UK
1996
Grundon commissions the latest state-of-the-art Materials Recovery Facility capable of handling 100,000 tonnes of waste a year
2005
Launch of our Hax-Box service, ideal for disposing of small amounts of hazardous wastes including batteries, aerosols and small tins of paint
2010
Lakeside Energy from Waste plant commences operation
2014
Grundon opens a purpose-built plant for the treatment and recovery of road sweeper waste. It is capable of processing around 25,000 tonnes of road sweepings a year
2014
Grundon becomes the first of the UK's major waste industry players to go CarbonNeutral® across our entire road-going vehicle fleet
2015
Grundon wins the prestigious NatWest Large Business Award at the Oxfordshire Business Awards
2016
£3 million state-of-the-art aerosol recycling facility opens. The AeroPak is the world's most advanced closed loop aerosol recycling system
2017
Ground-breaking new agreement signed with construction industry leader MAN Enterprise to develop waste facilities across Middle East and Africa
2018
Grundon launch the commercial waste industry's first ultra-low emission hydrogen diesel dual-fuel waste collection vehicle
2018
Launch of Paper Cup Recycling service aimed at helping to tackle the 'mountain' of 2.5 billion cups consumed annually in the UK
2020
In response to the Covid-19 pandemic Grundon launched specialist services to support organisations, notably the disposal of test materials and deep cleaning programmes
Norman Grundon became President of Grundon Waste Management in November 2022, having previously held the position of Chairman since 1993. He has developed the family business to become one of the UK's most successful waste management companies.
Neil began working for Grundon Waste Management in 1992 and was appointed Chairman in 2022. He considers ongoing professional development essential to ensure the company's future growth and continuity and works to build shareholder value for Grundon through responsible innovation.
Clayton joined Grundon in 1989 at the age of 16. Clayton supports Grundon's new projects, encourages employees in their professional development so the business can meet the changing needs of customers and employees. He is a Fellow of the Association of Chartered Certified Accountants ACCA.
Clayton Sullivan-Webb
Managing Director
Stephen joined Grundon in 1989. He is accredited in Occupational Health & Safety and Business Administration and qualified in Hazardous Waste Landfill and Treatment. He has grown Grundon's hazardous and clinical waste division and secured significant investment in a carbon negative aggregate manufacturer. He has directed a business wide prioritisation of health, safety and environmental compliance.
Stephen Roscoe
Compliance Director
Bradley joined Grundon Waste Management's sales team in 1996, direct from school. His tenacity and natural sales ability was evident early, and by 2013 he had become Grundon's Sales & Marketing Director. Bradley spearheads Grundon's commercial functions, sets strategy and leads his teams to better support Grundon customers.
Bradley Smith
Sales & Marketing Director
Jonathan joined Grundon Waste Management in 1991 as a Technical Assistant and progressed to the role of General Manager – Technical. Appointed as Technical Director in January 2021, Jonathan is responsible for Grundon's Resource and Recovery operations, including its Material's Recovery Facilities and landfill operations, as well as the company's hazardous and clinical waste operations.
Jonathan Harris
Technical Director
Simon, who joined the business in 2013 as Financial Controller, became Grundon's Company Secretary in 2017 and was appointed as Finance Director in December 2020. He is a fully qualified Chartered Management Accountant, Chartered Global Management Accountant and has a degree in Human Resources Management.
Simon Arnold
Finance Director
Philip joined Grundon in June 2018 as Estates Director. He is responsible for strategic leadership and management of the Estates, Aggregates, and PED (Projects Engineering & Design) department
Philip Atkinson
Estates Director
The Grundon Way
Since the Grundon story began in 1929, the company has always had strong ethics and a unique identity, which has long been respected throughout the waste management and aggregates markets. As the business has grown, diversified and developed throughout the years, we have managed to maintain our own distinctive style and culture.
At Grundon, we create long-term value through the effective use of our resources, expertise and relationships. We manage these, in line with our core values, which influence how we behave and are integral to everything that we do.
We call this 'The Grundon Way'.
our vision
Our vision is to be integral to our customers' activities, aspirations, development and success.
our mission
To deliver a first class customer experience, whilst maintaining environmental integrity and providing a safe and healthy workplace. We achieve this through continuous improvement, development and investment in our people and facilities.
our values
Passionate
Creative
Customer focused
One team
Responsible
Empowering
Quality driven
Expert
Professional