Specialist cleaning services for sensitive and hazardous environments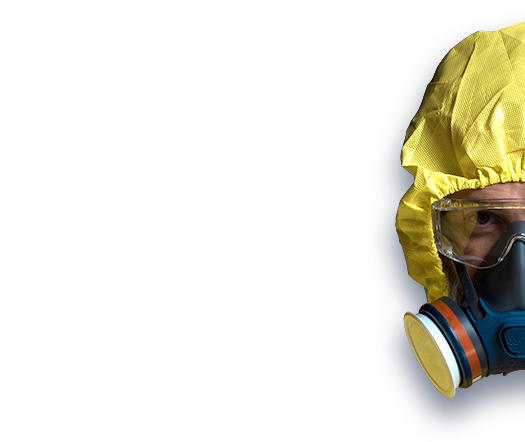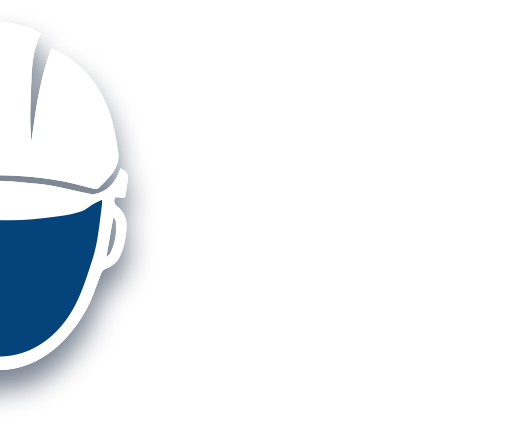 Cost-effective and compliant industrial cleaning solutions
Our Industrial Cleaning Services team is expert at tackling a wide range of scenarios, from environmental and confined space cleaning, to specialist decontamination and disaster recovery projects
Ensuring full compliance
Specialists in sensitive and hazardous environments
Fully-qualified and licensed teams
Don't risk of pollution, operational downtime, profit loss or reputational damage
It's important for any business to manage and maintain their assets in an efficient and compliant manner. Whether you're looking to undertake planned preventative maintenance and cleaning, decommissioning or recovering after a disaster, it's important that you work with a trusted, fully-qualified and licensed partner.
Protecting the environment and your employees, whilst keeping fully compliant with relevant legislation is important and challenging. Don't run the risk of pollution, extended operational downtime, the loss of valuable profits or your business' reputation.
As industrial cleaning services professionals working across a multitude of sectors, our top priorities are safety and compliance.
From working in confined spaces to dealing with chemical spills and hazardous waste, the challenges are many and varied. Our teams are fully qualified and trained to tackle all types of industrial services cleaning projects.
They will keep you compliant, ensure the highest safety standards are adhered to, and deliver the necessary solutions in a cost-effective and efficient way – enabling you to get back to work with the minimum disruption.
Bespoke service built on decades of expertise and knowledge
Industrial cleaning covers a very broad range of industries and sectors, which is why it is important to work with qualified professionals who are experts at what they do.
Grundon's Industrial Services Cleaning team has over 40 years' experience in providing specialist decontamination, environmental cleaning and industrial cleaning services.
Their in-depth knowledge and experience enables them to respond quickly, undertake full risk assessments, and put bespoke programmes in place to deliver optimum performance and first class customer satisfaction.
From start to finish, the team will manage the entire process, including the cleaning, collection and disposal of all waste materials at our own specialist facilities.
Innovative approach
We know no two jobs are the same, so we take a proactive and bespoke approach, working closely with customers to keep disruption to a minimum.
Emergency response service for disaster-led activities
Some events, such as a chemical spill, environmental pollution or fire or flood require an immediate response. Our emergency service offers phone support and prompt on-site attendance.
Licensed teams with an unblemished safety record
Our teams are trained to the highest level and have the latest PPE and necessary equipment, as well as being OFTEC and CHAS registered and licensed.
Trust us to manage all your industrial cleaning requirements
Our industrial cleaning customers range from universities and schools, laboratories and dental surgeries; through to major manufacturers, factories, chemical companies; as well as the leisure and hospitality and aviation sectors.
From deep cleaning to working in confined spaces and high-level cleaning, we make safety our number one priority.
Why choose Grundon?
Full project management service
We offer a cradle to grave solution with a comprehensive project management service offered by our fully-trained and experienced professionals if required
Emergency call out service and technical support
We provide an emergency call out service for incidents such as spill cleaning, mercury detection and pollution control, as well as a technical support line
Service plans and pre-planned maintenance available
We offer a range of service plans, such as those for cleaning interceptors, as well as a range of scheduled maintenance services
Our customer's 
points of view
"I was happy to leave the operation in Grundon's hands and they were brilliant and took care of everything. Nothing was too much trouble and that allowed us to focus on the business itself. "
Julien Abbott
Director of TAAB Laboratories Equipment, speaking after a devastating fire at its premises.
Whether you need an emergency call out or scheduled cleaning and maintenance, we've got you covered
Whether you need assistance in an emergency or you need a scheduled cleaning and maintenance service, our expert team are n hand to help.
Whatever industrial cleaning requirement, working with Grundon couldn't be any easier.
Simply follow these steps today and we'll provide you with a professional and reliable service.
Tell us about your cleaning requirements
Whether you need urgent assistance in an emergency or you're looking to arrange a scheduled programme of cleaning and maintenance works, tell our expert team about your requirements
Get a quote
We'll provide you with a bespoke proposal for services required, including a comprehensive risk assessment and method statement for the works undertaken
We'll schedule the works
Our expert team will schedule the works, causing minimum disruption to your operation, before providing certification which shows the works carried out meet all legislative and compliance regulations
Expertise and specialist skills to the most challenging of jobs
Our Industrial Services Cleaning teams provides a comprehensive range of services including:
Pollution control
HAZPACK/HAZMAT spill response
Emergency response team
Disaster recovery and restoration
Working in biologically contaminated buildings
High-level or confined space cleaning
High-pressure jetting and washing of tanks and vessels (typically solvent tanks, water tanks/Legionella sterilisation/hazardous chemical tanks, drainage, pits and culverts etc)
Deep cleaning and off-site remediation services for both commercial customers and private individuals (spas, swimming pools, commercial kitchens etc)
Safe removal and disposal of waste (typically heavy fuel oil/ resins/inks/chemicals/asbestos/fire or flood damaged waste/low-level radioactive etc)
Mercury detection and clean-up services for dental surgeries and laboratories
Removal and clean-up of fly-tipped waste
Projects include facility decommissioning, surfaces decontamination, air handling systems, deep cleaning, waste identification and the packaging and subsequent safe and compliant transportation and disposal of such waste.
We also provide support and expertise to the emergency services to assist with cleaning up spillages or fire-damaged property; and we help councils and landowners with fly-tip clearances, including the safe collection and disposal of anything from drug litter to household and asbestos waste.
Our teams have access to the latest PPE and other apparatus, including specialist lifting, removal and transportation equipment.
We also recognise that, in order to minimise downtime, cleaning programmes may have to take place during company shutdown periods, which is why our service is available 365 days a year.
Our experience includes working with, and alongside, non-governmental organisations in the UK and overseas, international agencies, government and major companies around the world.
Frequently asked questions
How soon should I start planning my industrial cleaning programme?
The earlier we can become involved, the better we can work to your timetable. For example, we know maintenance in the manufacturing sector often takes place during periods such as the summer or Christmas holidays when production lines stop for a limited time. By talking to us in advance, we can ensure we meet your needs at a time that suits you and creates minimum disruption for the business. We take a very flexible approach and you can always call us to discuss your ideas.
How quickly can you respond to an emergency?
We offer a fast emergency response service with advice from an expert over the phone to help mitigate the immediate problem, followed by on-site attendance, clean-up and disposal.
Depending on the location and circumstances, we would normally aim to be on-site within two hours. Our priorities will always be safety and containment of the problem and we do everything we can to minimise disruption, allowing our customers to resume operations as soon as it is possible to do so.
Do I need to put a 'what if' disaster plan in place?
Ideally yes. Whether it is an accident, incident or a planned event, such as a relocation of facilities; the key to managing the activity successfully is good planning.
We work closely with our customers to understand potential issues and plan for worse case scenarios.
For example, a simple planning meeting can help establish issues such as:
undertaking a formal risk assessment
identifying which chemicals and other hazardous wastes are present on-site
ensuring easy access to relevant areas and/or storage cupboards
making sure all containers and/or hazardous waste is located and clearly identified
understanding if existing emergency procedures are in place
Putting the basics such as this information in place early provides both peace of mind and secures valuable time in the event of disaster.
What are some of the industrial cleaning projects you've worked on?
Access can often be an issue – we worked on one project where the laboratory facilities were on the fourth floor of a building with no lift and very narrow stairs, so we had to be very clever in the way we managed the arrival of our equipment.
High-level cleaning brings its own challenges, especially when you are carrying cleaning equipment and cameras, but our expert teams are very experienced and will always find a way to succeed.
For another industrial customer, we carry out annual cleaning of giant vessels used for mixing bitumen, rubbers and oils. Over time, these materials can accumulate on the sides, reducing capacity and efficiency of the motor and mixing blades. We undertake this very complex cleaning task in a two-day period over the Christmas shutdown, ensuring business continuity is unaffected.
Do you only work with large companies?
No, we work for a range of customers, from large commercial organisations through to spas and private customers who may wish to have swimming pools or sculptures cleaned.
Recently, we undertook a restoration project for a large hotel which required its pool and spa area to be deep cleaned to remove all traces of limescale deposits, legacy scum, mould and mildew.
How do you dispose of waste products and what paperwork is provided?
We offer a complete hazardous waste classification, packaging and disposal service. This includes the indexing, categorisation and packaged of all chemicals and other waste products into United Nations (UN) approved packaging, meeting the requirements for specialist transportation and disposal.
All tanker drivers are fully ADR trained and licensed to carry Dangerous Goods by Road. This enables Grundon to transport a range of hazardous liquid wastes and materials for treatment at our own facilities, which include a Hazardous Waste Transfer Station.
We provide all the necessary certification which shows the work has been carried out to meet all legislation and compliant regulations.
Are your services expensive?
The most important element of these difficult and challenging projects is the safety of employees (our and yours), together with compliance and security. We make these issues a priority and, while there may be companies which offer reduced prices, if you choose to work with us it will be safe in the knowledge you have chosen a team which achieves outstanding results, has 40+ years' of experience and an unblemished safety record.
We also work hard to bring innovative new ideas and technology to market, such as our mercury detector and vacuum, which dramatically reduces the time involved in mercury clean-up operations and therefore helps keep costs down.