We are fully committed to supporting the waste hierarchy and our industry-leading Waste Transfer Stations are designed with the specific purpose of maximising the effectiveness of sorting and storing waste materials before they are moved on for further treatment or final disposal.
This enables us to maximise the reuse, recycling and recovery of waste materials.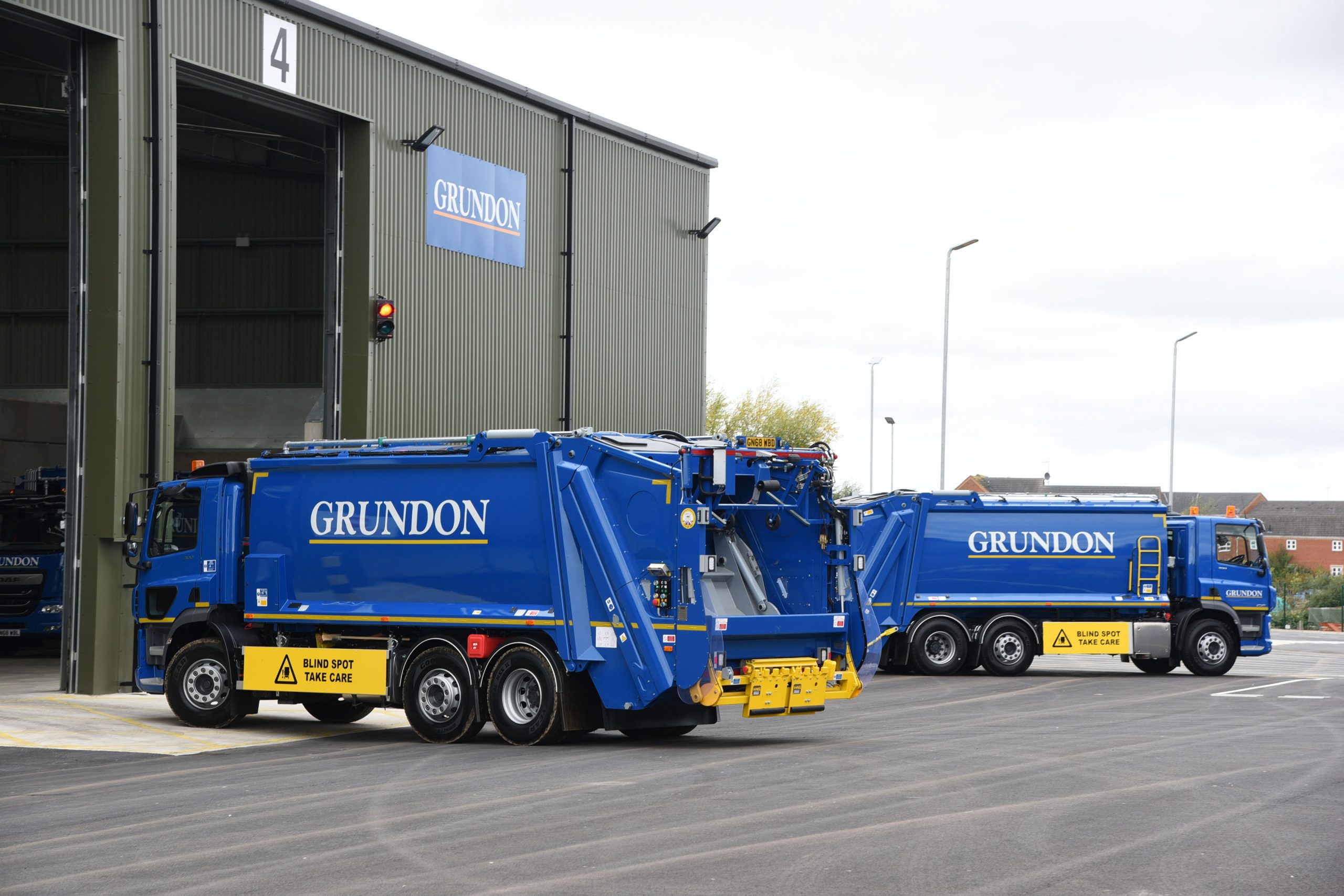 Our Waste Transfer Stations accept a wide variety of household and commercial waste materials, including general waste, dry mixed recyclables (e.g. cardboard, paper, plastics), food waste, glass waste, green waste and waste wood and metals.
At these facilities we drop off waste collected from our commercial collections and accept material deposited by our local authority customers. It is then sorted and stored in segregated bays where it is bulked up prior to being transported in larger bulk haulage vehicles to other specialist treatment or disposal facilities.
Many of our Waste Transfer Stations are co-located with our other waste treatment and disposal facilities, such as Materials Recovery Facilities, ensuring that your waste is handled in the most effective way possible.
Where waste is required to be transported over longer distances, we bulk it up and load it into bulk haulage vehicles that are considerably larger than our collection vehicles.
This enables us to maximise the efficiency of our operations, whilst also reducing the number of vehicles movements needed to transport the waste on for further treatment and disposal. This means that we can reduce the amount of traffic on our roads and minimise the miles that waste needs to be transported.
Where are our Waste Transfer Stations located?
+
-
Banbury, Oxfordshire
Cheltenham, Gloucestershire
Ford, West Sussex
Leatherhead, Surrey
Reading, Berkshire
Slough, Berkshire
Wallingford, Oxfordshire