Construction and bulky waste collection and disposal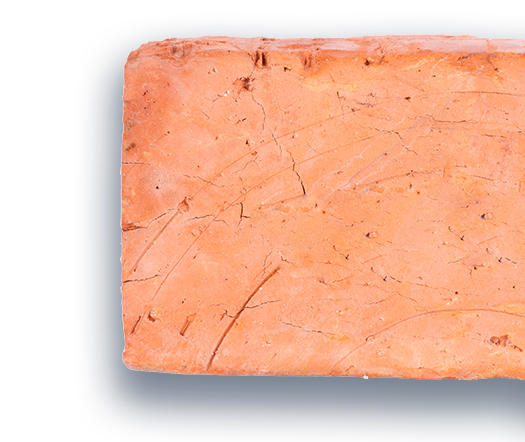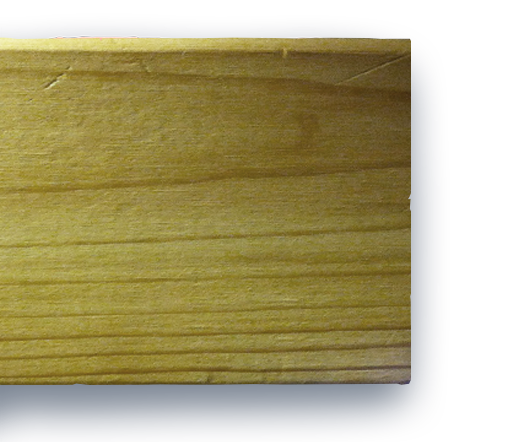 The simple way to dispose of your construction waste and bulky materials
Our collection and disposal service for construction waste and bulky materials is easy to use and promises to maximise your recycling while keeping you compliant with all relevant waste legislation.
Keeping you compliant
Wide range of containers
Specialist recycling facilities
Providing a safe pair of hands for all your construction waste and bulky materials
We accept a wide variety of construction waste and bulky items, treating and disposing of it in a timely, secure and safe manner.
Most importantly, we provide peace of mind that not only will our customers be 100% compliant with relevant waste regulations, their waste won't be illegally fly-tipped.
A reputable and flexible service
As a reputable waste management service provider with fully licensed treatment and disposal facilities, we ensure that all construction waste and bulky materials are properly treated and disposed of.
Our flexible and cost-effective service is tailormade to meet the demands of our customers, with access to expert advice and industry best practice solutions.
Fully-licensed treatment and disposal facilities
Guaranteeing all construction and bulky waste is properly treated and disposed of
Expert advice
Our technical services team will advise on best practice all types of bulky and construction waste
Improving your sustainability
Because we're experts at reuse and recycling, we will maximise the value of your waste and improve your green credentials
Focus on compliance and sustainability
We understand that because construction and bulky waste comes in many different shapes and sizes, disposing of it can pose a real headache.
We believe in making it easy for our customers, which is why our construction waste and bulky materials collection and disposal service is so popular.
We take your waste to our specialist recycling facilities where the focus is on reuse, recycling and recovery – making sure we keep you compliant and boosting your environmental credentials too.
Why choose Grundon?
We offer a wide range of container types and sizes
We offer a wide range of container types and sizes to suit the volumes of waste you produce. So, whether you need a skip for a small building project or a large rolonof for storing large volumes of waste, we're here to help provide you with the right container for the job
We offer both mixed and single source collections
Whether you have a smaller project and want to put mixed materials into a skip or you're managing a larger construction site and are looking to segregate materials and improve your recycling rates, we'll provide you the right service to meet your needs
All collections certified CarbonNeutral®
Our entire fleet of collection vehicles are certified CarbonNeutral®. This means that everytime we collect your waste from site we won't be adding to your carbon footprint, helping you and your project to be even more sustainable
Setting up your construction and bulky waste collections couldn't be any easier
Setting up your construction and bulky waste collections couldn't be any easier. Simply follow these steps today and we'll provide you with a professional, reliable and cost-effective waste management service.
Tell us about your waste
Tell us about the types and quantities of waste your business generates or schedule a convenient time for one of our waste experts to carry out a free waste audit
Get a quote
We'll provide you with a proposal for a bespoke construction and bulky waste management service which is tailored to meet the exact needs of your business
Schedule a container delivery and collection
We'll deliver your bins and containers, schedule your collections and start providing you with a first-class waste management service – it's that easy!
The construction and bulky waste collection and recycling service you can rely on
Construction waste can vary from concrete and bricks to fencing and sand; while bulky waste will be anything from furniture to bathtubs – basically anything that can't be collected as part of a normal waste collection service.
We manage the safe and compliant disposal of all these items and we also provide a separate green waste collection and recycling service for items such as logs, branches and shrubs. The green waste is composted to produce an organic soil improver.
Whatever your waste requirements, our experts can provide advice and guidance. And, if some of your construction waste falls into the hazardous waste category – such as contaminated soils or asbestos – then our Technical services team is on hand to provide the correct containers and implement our specialist hazardous waste collection and disposal service.
In addition, because all our collections are certified CarbonNeutral®, you can rest assured that every time we collect your construction waste, we won't impact on your carbon footprint.
Frequently asked questions
What is construction waste?
Construction waste is considered to be any waste generated from new building construction, refurbishment or demolition of existing structures, which is neither biodegradable nor toxic.
Typical construction waste items include stone, bricks, blocks, concrete, metals, wood or timber, and inert soils and sand.
Construction waste may also contain items that can be segregated for recycling, such as plastics and glass; as well as items that are classified as hazardous. Examples of hazardous construction waste include lead, fibrous and cement bonded asbestos, and contaminated soils.
Hazardous construction waste will require a separate dedicated collection, ensuring that any hazardous materials are stored safely, securely transported and disposed of at licensed facilities.
If you're looking for advice and guidance for the disposal of hazardous construction waste our expert Technical services team is on hand to provide advice and guidance to ensure that you and your business are kept fully compliant with all hazardous waste regulations.
What is bulky waste?
Bulky waste is defined as any waste type that is too large to be stored and collected via a regular waste collection service.
Examples of bulky waste include unwanted furniture, such as tables, desks, chairs, wardrobes and cupboards, and plumbing fixtures, such as bathtubs, shower trays, sinks and toilets.
Bulky waste also covers large items of waste electrical and electronic equipment (WEEE), for example, fridges, freezers, ovens, TVs and large computer equipment.
These items are classified as hazardous waste, which means they require specialist collection and recycling. Our expert Technical services team can provide advice and guidance to ensure you and your business are kept fully compliant with all hazardous waste disposal regulations.
What is inert construction waste?
Inert construction waste is waste that is neither biologically or chemically reactive and will not decompose. Examples of inert construction waste include non-contaminated soil, sand and concrete.
When disposing of construction materials it is particularly relevant to establish if it is classified as inert, as inert waste is typically lower in cost to dispose of, especially when compared to biodegradable waste or hazardous waste.
Can I put asbestos in my construction waste?
Abestos waste shouldn't be stored or disposed of with other construction waste.
The removal of asbestos is a real concern for waste management companies, as it requires safe containment, collection and disposal.
Left undisturbed, asbestos poses no threat to people or the environment, but when moved or damaged, asbestos fibres can be released into the air. When inhaled, over time, they can cause serious diseases, such as asbestosis (a scarring of the lungs, or worse – the fatal cancer mesothelioma).
There are many types of asbestos, but all of them are classified as hazardous waste and there are clear Government regulations on its management and disposal, to protect those handling it. All companies must be assessed and licensed by the HSE for its removal.
Those ignoring these regulations face hefty fines or a prison sentence.
With such strict regulations and penalties surrounding the incorrect removal, handling, transportation and disposal of waste asbestos, it pays to work with a reputable waste management company that meets the regulatory requirements and holds the necessary carriers license and disposal permit, as well as having appropriately trained employees.
Working under stringent procedures, as a licensed waste carrier, Grundon's experience Technical services team regularly collects asbestos for disposal at our fully licensed Hazardous Waste Landfill.
Before collection all asbestos must be correctly packaged.
We can provide specialist containers for the safe storage of asbestos. A lockable skip must be used to contain and transport sacks of waste asbestos. Simply disposing of it in an open skip and throwing a sheet over it is not allowed.
All unbonded asbestos should be double-bagged in suitably labelled, UN certified sacks. Although not a legal requirement, to reduce risk as far as possible, bonded asbestos sheets should be wrapped in high-gauge plastic sheeting.
What types of containers do you offer?
We have a wide range of container sizes to suit the volumes of construction and bulky waste that you produce. For construction waste, we have a range of skips including 6, 12, 20 cubic yard sizes, and 15, 20, 30 and 40 cubic yard rolonofs.
For bulky waste items, we would normally recommend larger sized containers, such as a 20 cubic yard skip, or either a 30 or 40 cubic yard rolonof container.
Specialist items, such as hazardous waste, will require dedicated and approved containers.
Our team will be able to advise which containers best suit your needs.