Grundon is stepping up investment in research and development at its Bishop's Cleeve Materials Recovery Facility (MRF) site in Cheltenham by deploying Artificial Intelligence (AI) to improve the sorting and recovery of plastic waste.
Grundon has invested in an AI robotic picker which it is currently training to sort the increasing amounts of industrial and commercial plastic waste arriving at its Cheltenham facility.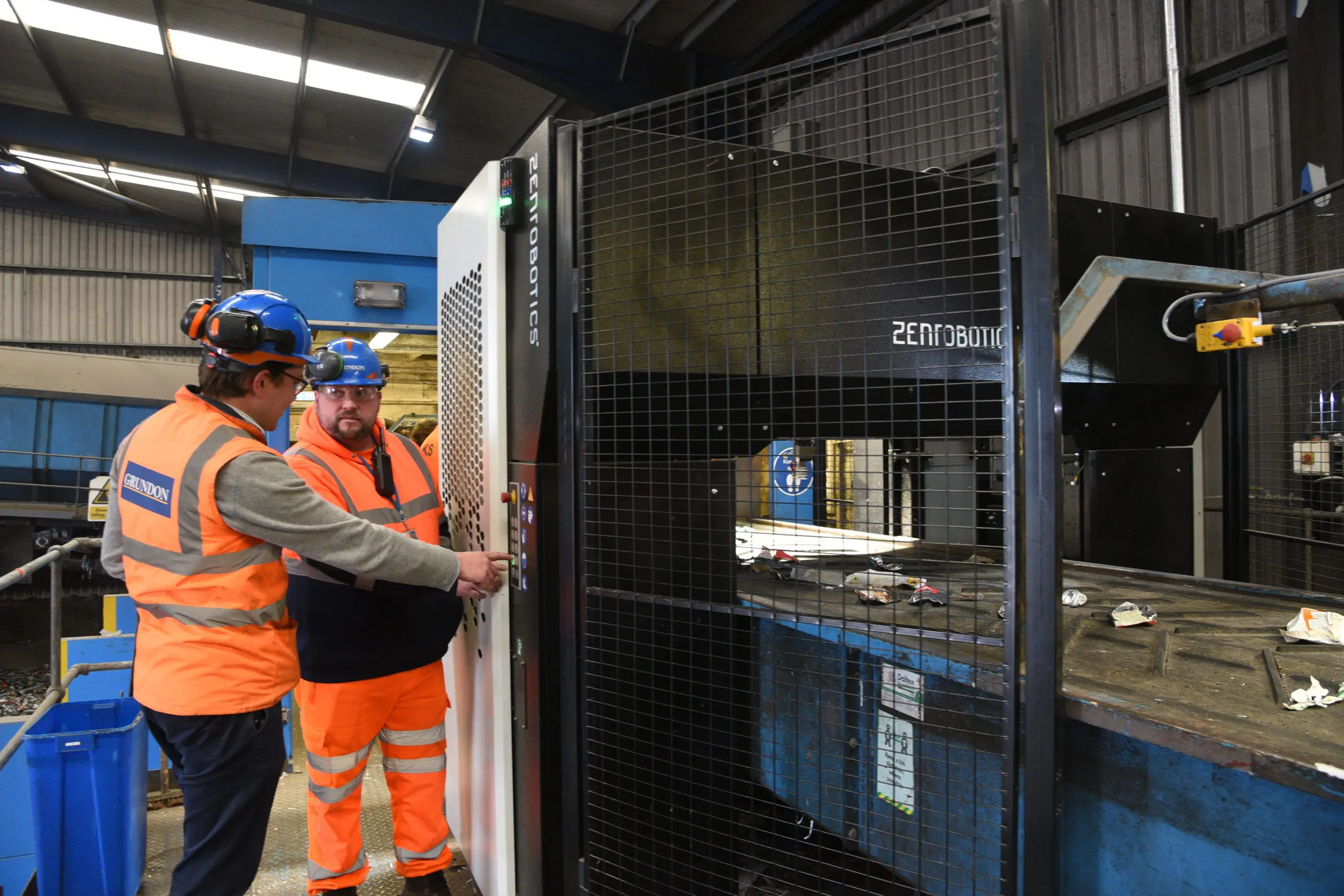 Deploying sorting technology increases the amount of recyclable material Grundon can capture in its materials recovery facility, which means greater volumes of valuable raw materials can be returned into the circular economy. Grundon also hopes to gather the information from this research to inform future plant designs, drive throughput and quality improvements across their network of waste sorting plants.
According to government statistics, in 2018 the UK generated almost 44 million tonnes of commercial and industrial waste. The latest estimates for England only in 2020 was almost 34 million tonnes.
Grundon's new AI-driven Fast Picker, supplied by leading Helsinki-based supplier of robotic waste separately technology, ZenRobotics – a TEREX brand, is fast and accurate as its AI is continually "learning" the types of plastic which roll past on the conveyor belt.
The Fast Picker can target and pick up to 80 items a minute with a recovered materials purity of up to 99 per cent and works alongside Grundon employees adding a further level of scrutiny to the process.
It picks at a "human" rate, visually scanning the belt before deciding which items to pick. The robot knows what a particular item is based on other items it has been trained on, in the same way a human learns to recognise similar items, and every item picked is analysed and added to its AI memory for the next time.
Behind the Fast Picker's robotic arms is its eco-innovative "ZenBrain" AI which compiles information on the waste stream being sorted and feeds data to the picking arms. Over time, as more waste is processed through the system, the "brain" identifies more waste streams and sub-streams. The identification and separation process can run into dozens, or even hundreds of material types.
Grundon's Fast Picker is currently picking up plastic bottles in different colors and polymers, including HDPE (milk bottles) and PET (drinks bottles).
Thanks to its AI capability, the Fast Picker can be trained to sort objects both positively and negatively to remove unwanted contaminated objects such as herbicide cans, silicone cartridges and oil cans from food grade plastic.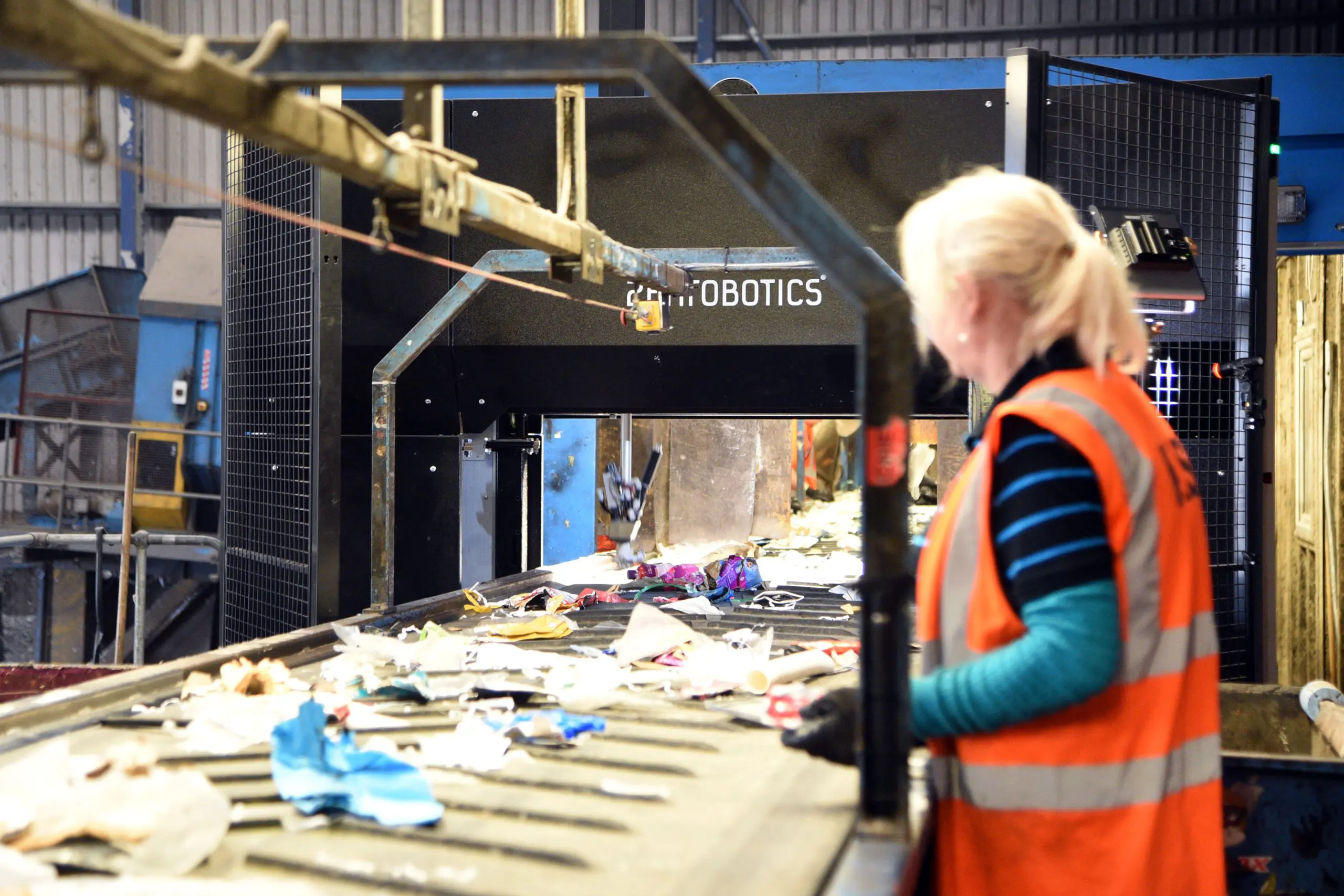 Ed Fagan, Grundon's Head of Projects, Engineering and Design, is leading the project. He said: "The installation of the Zen Robot represents an exciting first step in the Grundon R&D journey towards our ultimate aim of a fully autonomous sorting plant."
"It was relatively easy to integrate it into our current system without modification and it's not difficult to train an AI-programmed robot to identify British waste. It arrived with an in-built level of learning, and took us around two weeks to optimize for the type of plastic waste which comes through this facility."
"When we have completed our first trials on plastic, we will also look at training it to pick steel or aluminum cans, paper and cardboard. This will allow us to adapt the process as the material composition changes and, more importantly, to understand where these machines can best be deployed on future plants."
"Both optical and robotic sorters can be deployed alongside humans in our waste sorting facilities," added Ed. "But where we can really see robotic sorters making a difference is in environments which are less well suited for humans, such as the sorting of contaminated waste or working in areas with high levels of noise and dust."