Neil Grundon, Deputy Chairman of Grundon Waste Management, and his wife Derna, were among special guests recently as Thames Hospice hosted a thank you event for sponsors which supported the building of its £22 million state-of-the-art facility.
Officially opened by Her Majesty The Queen in July, the 28-bed Hospice, situated by Bray Lake in the Royal Borough of Windsor and Maidenhead, is now one of the largest and busiest hospices in the UK. The charity, which provides vital palliative and end-of-life care to thousands of people each year, is proud to be celebrating 35 years of supporting its community.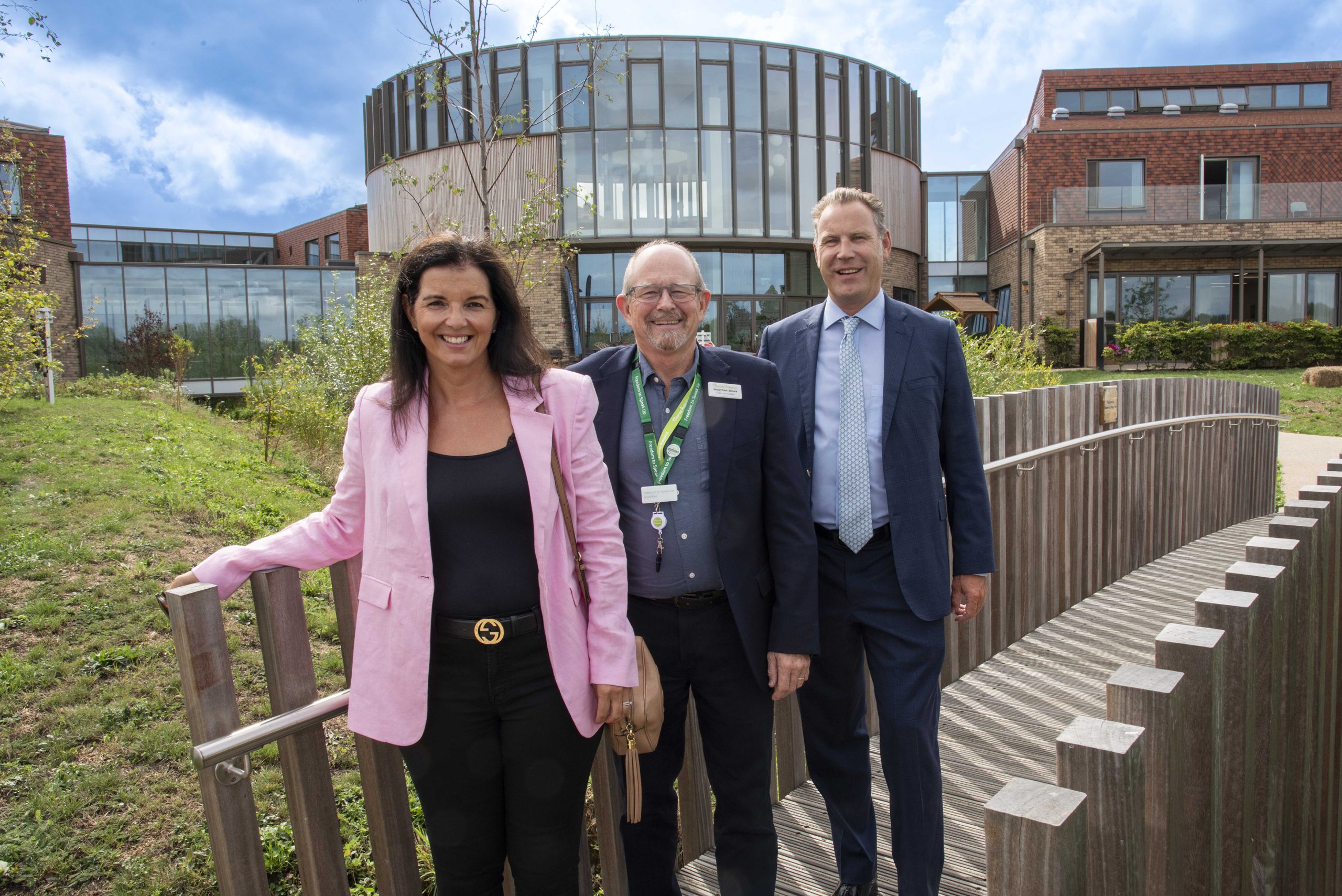 Grundon has been a long-term supporter of the project and, through the Landfill Communities Fund (LCF), provided a grant of more than £24,100 for wildflower meadows to be sown across the eight acre grounds. In addition to providing beautiful walks for Hospice staff, patients and their families, the meadows are open to the public and provide a wildlife haven for both flora and fauna alike.
Grundon also provided separate funding for a special plaque, featuring the names of organisations which had supported the gardens project, and this was unveiled by Chair of Trustees Mr Jonathan Jones, before guests enjoyed afternoon tea and a tour of the facilities.
Neil Grundon said: "We were delighted and honoured to visit the Hospice and see some of the amazing work undertaken by staff in helping families cope at one of the most difficult times in their lives. We felt inspired and humbled by their approach and are very grateful to have been able to support this much-loved and very important charity."
In recent years, Grundon and its employees have helped to raise thousands of pounds for the charity through a series of fundraising activities.
Thames Hospice's Chair of Trustees, Jonathan Jones said: "We were thrilled to welcome and offer our deepest gratitude to Neil and Derna Grundon, along with other loyal supporters, who generously contributed towards the beautiful Hospice gardens. The outside space is so important for the wellbeing our patients, their families, our staff and visitors."
The LCF is designed to provide funding for local community and environmental projects and the programme is managed by environmental charity Groundwork South.
Debbie Valman, Groundwork South's Programme Manager (Thames Valley), said: "Our goal is to donate funds to projects which help a wide cross-section of the community and the fact that this fabulous wildflower area can be enjoyed by both those at the Hospice and the wider public, means everyone benefits. Helping facilitate Grundon's involvement with the charity was something we were proud to do and we are delighted to have seen this project come to fruition in such an impressive way."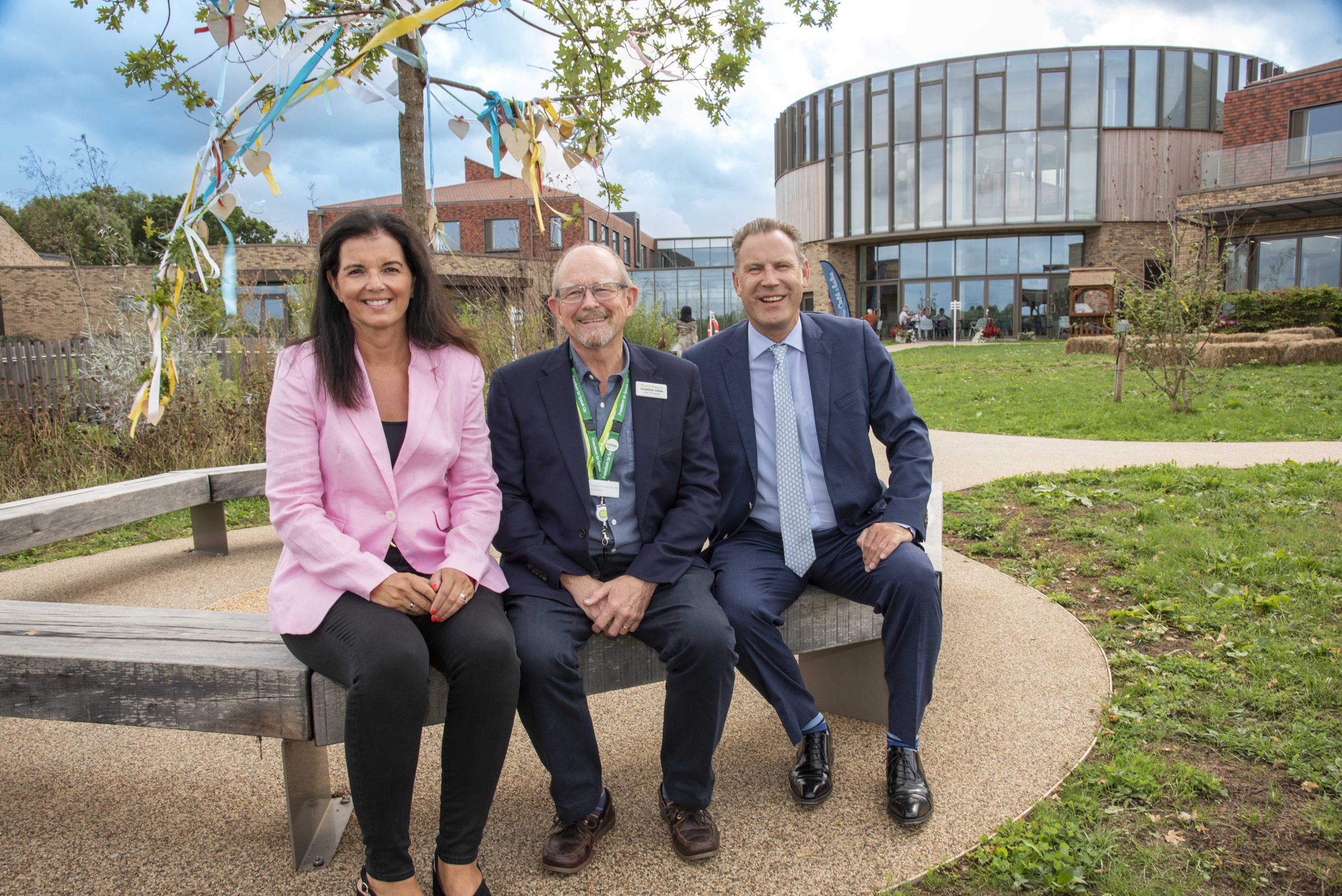 After more than four years of planning and construction, Thames Hospice welcomed its first patients and visitors in October 2020, creating what is seen as a centre of excellence for modern hospice care. It has doubled the number of people – an average of 850 per month – it can help through a variety of services, including inpatient care, support at home and through its living well, therapy and counselling services.
The late Queen first opened Thames Hospice on 9 November 1987 and her official visit in July this year marked a fourth return visit to the charity as, accompanied by HRH The Princess Royal, she met and chatted to staff, volunteers and supporters, together with patients and their loved ones.
During the royal visit, Her Majesty officially unveiled a plaque to celebrate the opening of the new Hospice. The plaque will be permanently mounted at the heart of the Hospice, to mark her long-term support of the charity.