Teams from The Windsor Boys' School who took part in the Marlow Regatta at Dorney Lake, Eton, last weekend, had an extra special reason to be proud of their appearance.
For the first time they were sporting their new Pride rowing kits, sponsored by local Colnbrook company Grundon Waste Management, to show their support for June's Pride month celebrations.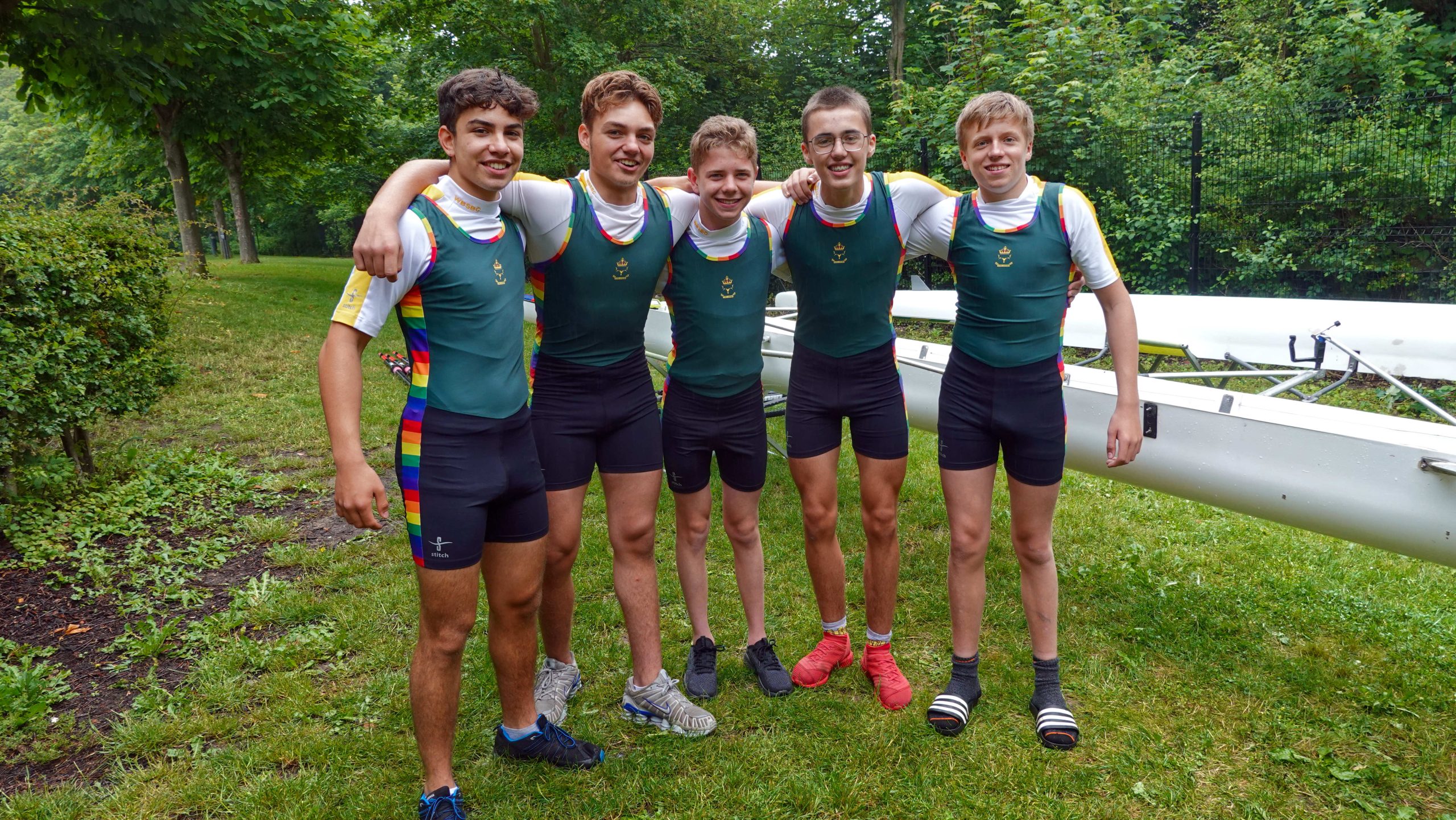 Mark Wilkinson, the school's Director of Rowing, said: "As a boys' state school rowing club, I think the message we can put out in our support of Pride is very powerful, and I know it will give confidence to more boys to be themselves.
"We owe a huge thank you to Grundon for their very generous support and sponsorship of the Pride kits, which is both greatly appreciated and will allow more boys to be involved in this fantastic sport."
Deputy Chairman, Neil Grundon, himself an old boy at the school, said: "This is a really great initiative and the school should be commended for what they are doing to promote inclusivity. We were very happy to support them and wish them well in their rowing endeavours."
The new kit sports the rainbow colours widely recognised as a symbol for the LGBTQ+ community.
At last weekend's regatta, the school's senior boys (17-18-year-olds) and the Year 10 (14-15-year-olds) competed in what is seen as a major event for the rowing calendar. Mr Wilkinson commended all the year group teams for racing very well, despite the lockdown challenges.
Around 100 of the 900 pupils at the school are members of the boat club, training from the school's boathouse on the River Thames as well as at Dorney Lake, and many past pupils have gone on to successfully represent Great Britain at an international level.
Back to news