Vital work to help the hazel dormouse has received a boost in Gloucestershire, thanks to support from Grundon which has kick-started public donations.
The hazel dormice population has plummeted by 72% in the last 20 years. They depend on carefully managed woodland and hedgerows, but such habitats are in decline and hazel dormice are at risk of dying out.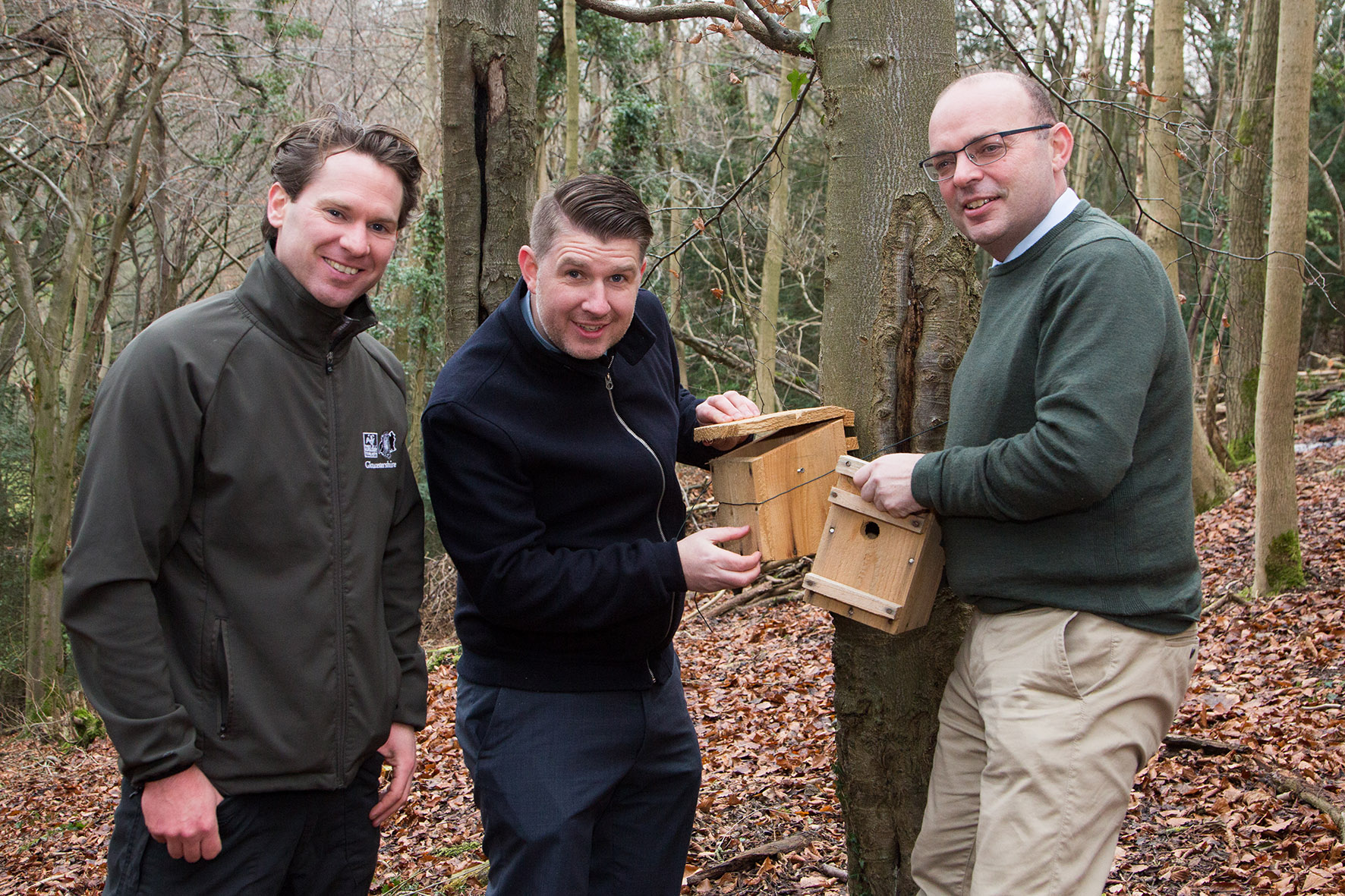 The Stroud Valleys are one of the few areas of Gloucestershire where dormice are found, and Gloucestershire Wildlife Trust (GWT) has started work creating an ideal environment for hazel dormice at it's Laurie Lee Nature Reserve. Nest boxes are being installed and woodland management is being carried out. The charity is aiming to raise £30,000 to help protect hazel dormice throughout the county.
Dormice hibernate from around October to March, so work is currently taking place before they start searching for food – such as blossom, nectar and flowers – in the spring.
Grundon has donated more than £2 million to Gloucestershire Wildlife Trust over the last two decades. The company kick-started GWT's successful campaign to purchase Laurie Lee Woods in 2013 and is match funding public donations to the Dormice in Danger appeal, up to £15,000.
Anthony Foxlee-Brown, Head of Marketing & Communications at Grundon, said: "The well-publicised loss of hedgerows and the destruction of ancient woodland means hazel dormice have been less able to move between populations to breed. We are delighted to be supporting Gloucestershire Wildlife Trust in its restoration of their habitat."
10 facts about hazel dormice
• They are golden in colour, with large black eyes, and are about the same size as a wood mouse. They are the only UK rodent with a furry tail!
• Nest boxes provide a warm and cosy space where dormice can give birth and raise their young.
• Dormice boxes are similar to bird boxes, with a hole in the back close to the tree trunk. They are located four feet off the ground.
• Hedgerows help dormice to move between different woods and provides a vital source of food.
• Hazel dormice need a varied habitat in order to thrive but the loss of hedgerows and the destruction of ancient woodland mean they are less able to move between populations to breed.
• They are usually active from April to October, and hibernate on the ground for the rest of the year.
• Their fur isn't weather proof, and they will avoid the rain. Wetter seasons and extreme weather is likely to affect dormouse populations.
• They are protected under national and European legislation.
• A licence is needed to carry out nest box surveys, which is held by selected members of Gloucestershire Wildlife Trust staff. Data collected by GWT is forwarded to the National Dormouse Monitoring Project.
Back to news