Grundon Waste Management has been paying tribute to former managing director Tony Mitchell, who died last month (February) aged 80.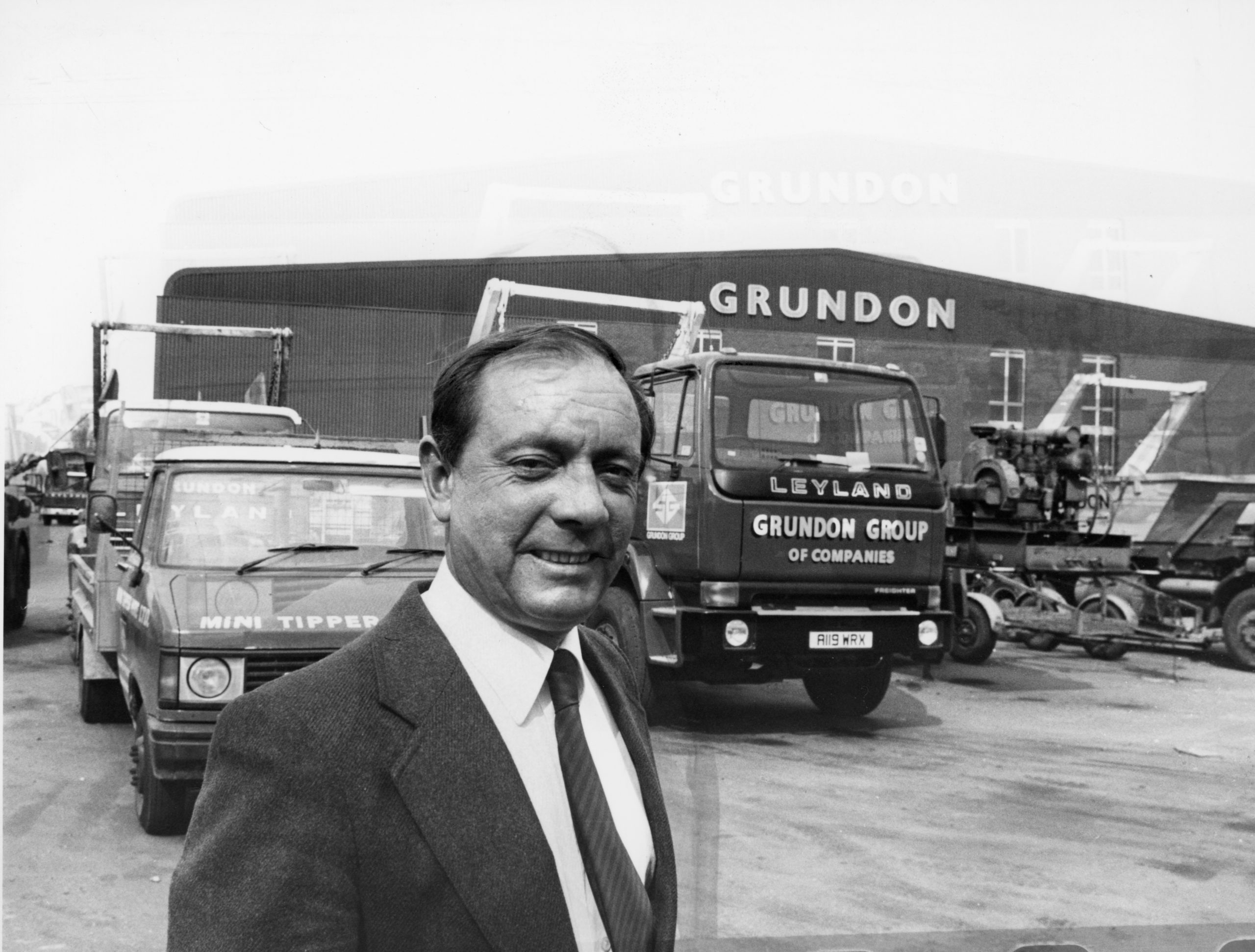 Mr Mitchell worked for Grundon for more than 30 years. Having joined in a sales capacity in 1971, he worked his way up to become sales director, before taking over the helm in the early 1990s.
Grundon president, Norman Grundon, said: "It is with great sadness that we learned of the passing of Tony Mitchell.
"Speaking for both the Grundon family and the wider business, we shall always be eternally grateful to him for his knowledge and contribution and, above all, for his outstanding loyalty. His foresight and expertise in introducing modern waste management systems and his focus on customer relationships all helped to shape Grundon into the business it is today."
Legacy
A key part of Mr Mitchell's legacy was bringing together the separate 'country' and 'city' parts of the Grundon business, setting the future operational framework for the business.
During his tenure, Mr Mitchell was instrumental in bringing a number of major customers on board, all of which played a pivotal part in the expansion of Grundon.
One of his biggest achievements was winning the waste disposal contract for Berkshire County Council, a project which saw the installation of a large baling facility at Grundon's Colnbrook base.
Pioneering spirit
Known for his vision and pioneering spirit, Mr Mitchell was a keen advocate of new technologies, playing an important role in developing both the Materials Recovery Facilities and the Clinical Waste sides of the business.
Having previously worked for PD Engineering, he utilised his knowledge of the compaction sector to introduce both static and mobile waste compactors to Grundon customers. This proved a highly-successful move as it reduced collection and transport costs and enabled Grundon to become a leading compactor supplier.
He was one of the driving forces behind the development of Grundon's Energy from Waste facility at Colnbrook. Richard Skehens, who took over as managing director when Mr Mitchell retired, said: "Tony was the original driver of the EfW, although it was many years before it came to fruition.
"He was very supportive of me and the efforts to secure the planning and finance for the Lakeside plant and we spent many happy hours in London meeting financiers and plant suppliers. He was very influential in Grundon's development and the company owes him a debt of gratitude for his efforts."
Mr Mitchell was a Board member at NAWDC (National Association of Waste Disposal Contractors) which later became ESA (Environmental Services Association) and was a great supporter of the CIWM (Chartered Institution of Wastes Management), encouraging colleagues to sit on committees and regional Boards.
An avid golfer, keen tennis player and horseracing fan, he enjoyed attending corporate events at Ascot and Newbury.
Family
Mr Mitchell and his first wife Maureen were married for a wonderful 25 years before she sadly passed away. They had two children together Damian and Becky. Mr Mitchell had five grandchildren Henry, Arnold , Ralph, Phoebe and Beatrix. Following the loss of Maureen, he met Tracy who he later married in 2014. During his retirement he enjoyed spending time with his family, playing golf with his friends and travelling the world.