The new Mayor of Windsor and Maidenhead was in Knowl Hill on Thursday 21 June to unveil a smart new kickabout area for local youngsters.
Councillor Paul Lion and his wife Mrs Laura Lion, the Mayoress, performed the official opening ceremony watched by pupils from Knowl Hill Primary School, parish and borough councillors.
Also lending a hand was Ben Cuthbertson, Special Events Manager for Grundon Waste
Management, which donated £20,000 for the project through the Landfill Communities Fund (LCF).
The kickabout area, which is adjacent to a play area for younger children, now provides the perfect place for over 10s and teenagers to meet and play games including football and basketball.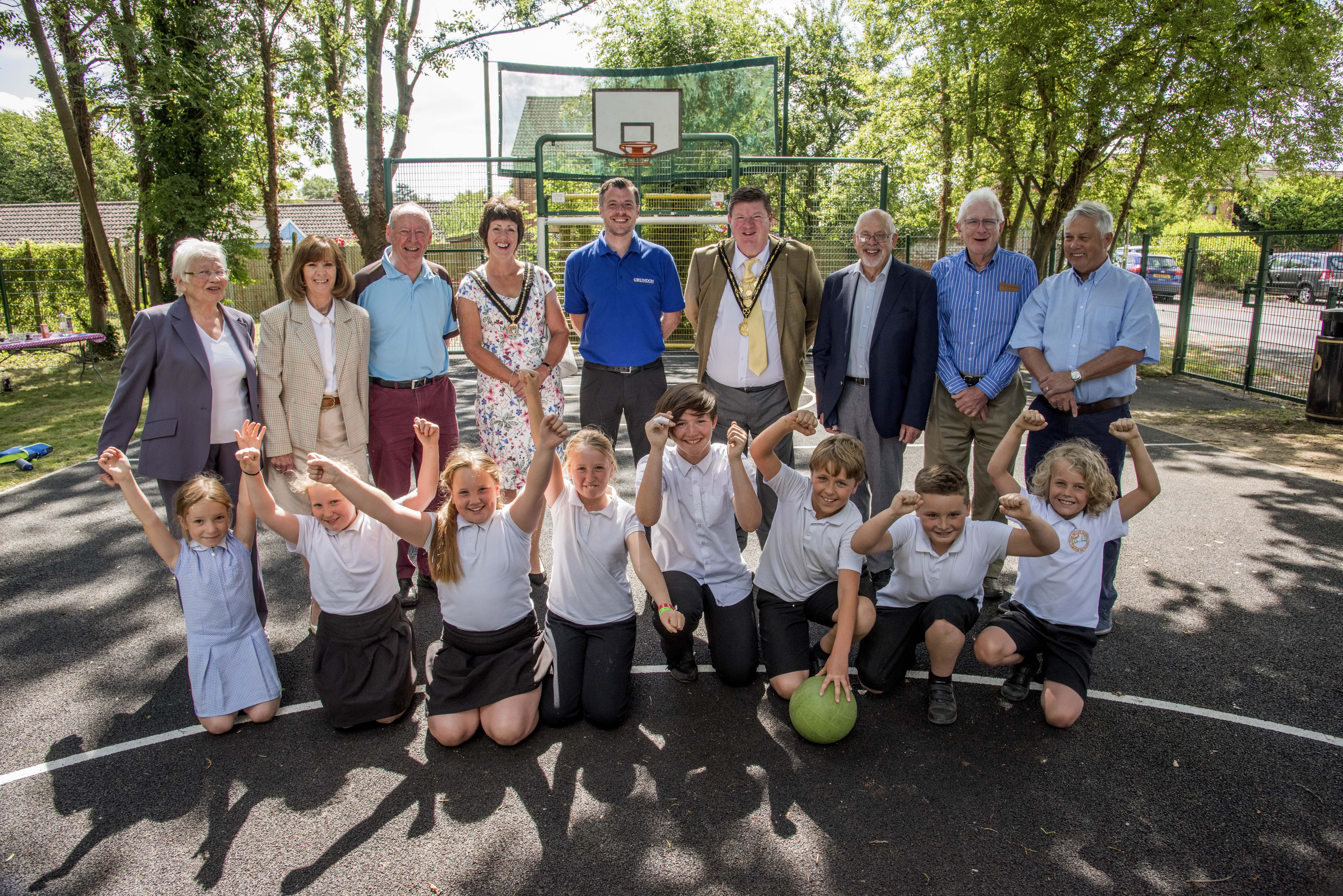 Hurley Parish Council, which covers the Knowl Hill area, had appealed for help after recognising that the site in Choseley Road had become unsuitable after years of wear and tear. Parts of the play surface had deteriorated, equipment was in need of cleaning and the overall look of the site was below that expected in a rural village.
After approaching environmental charity Groundwork South, which manages LCF donations for Grundon, funding was agreed and over the last year, the entire area has been refurbished, resurfaced and returfed; equipment has been given a fresh look and a new bench, litter bin, secure fencing and gating has been installed.
Mrs Cynthia Pitteway, chairman of Hurley Parish Council, said: "We are absolutely thrilled with the results and delighted that Cllr Lion and his wife were able to join us for the opening ceremony.
"Knowl Hill children have been using this kickabout area for well over 20 years and, thanks in large to Grundon's support, new generations will continue to be able to do so for years to come."
Ben Cuthbertson, who is based at Grundon's Knowl Hill depot, just a stone's throw away, said: "We were very pleased to be able to support this venture, which is in the heart of our neighbouring community.
"We hope this kickabout area will become popular once again, it's great to be part of a programme which is encouraging youngsters to keep fit and active and have fun at the same time."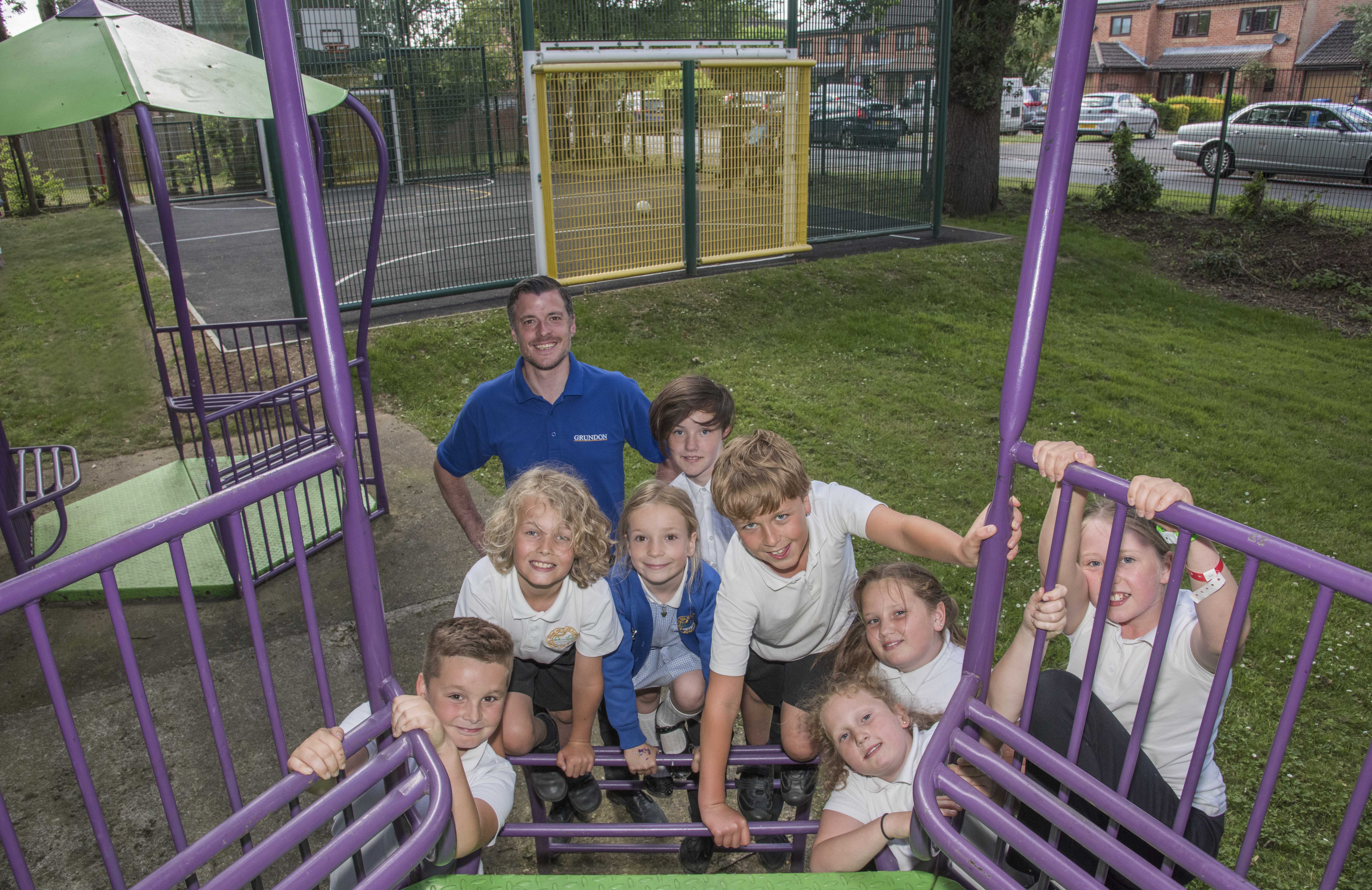 Debbie Valman, Programme Manager (Thames Valley) for Groundwork South, added: "We are very pleased to have been involved in upgrading this area into an asset that the community can be proud of and make full use of."
Among those also attending were fellow parish councillors Steve Harington, John Slater and Geoff Priest, and the clerk to the parish council.
Back to news