Throughout the lockdown period created by the Covid-19 pandemic, Cheltenham-based Lansdown Insurance Brokers has been operating on a skeleton staff in its offices, while the remainder of its 30-strong team has been working from home.
Next month (July) marks a phased return to work for those employees who are willing and able to go back, and General Manager Darren Bee has been determined to give them peace of mind by implementing a thorough deep cleaning programme throughout the building.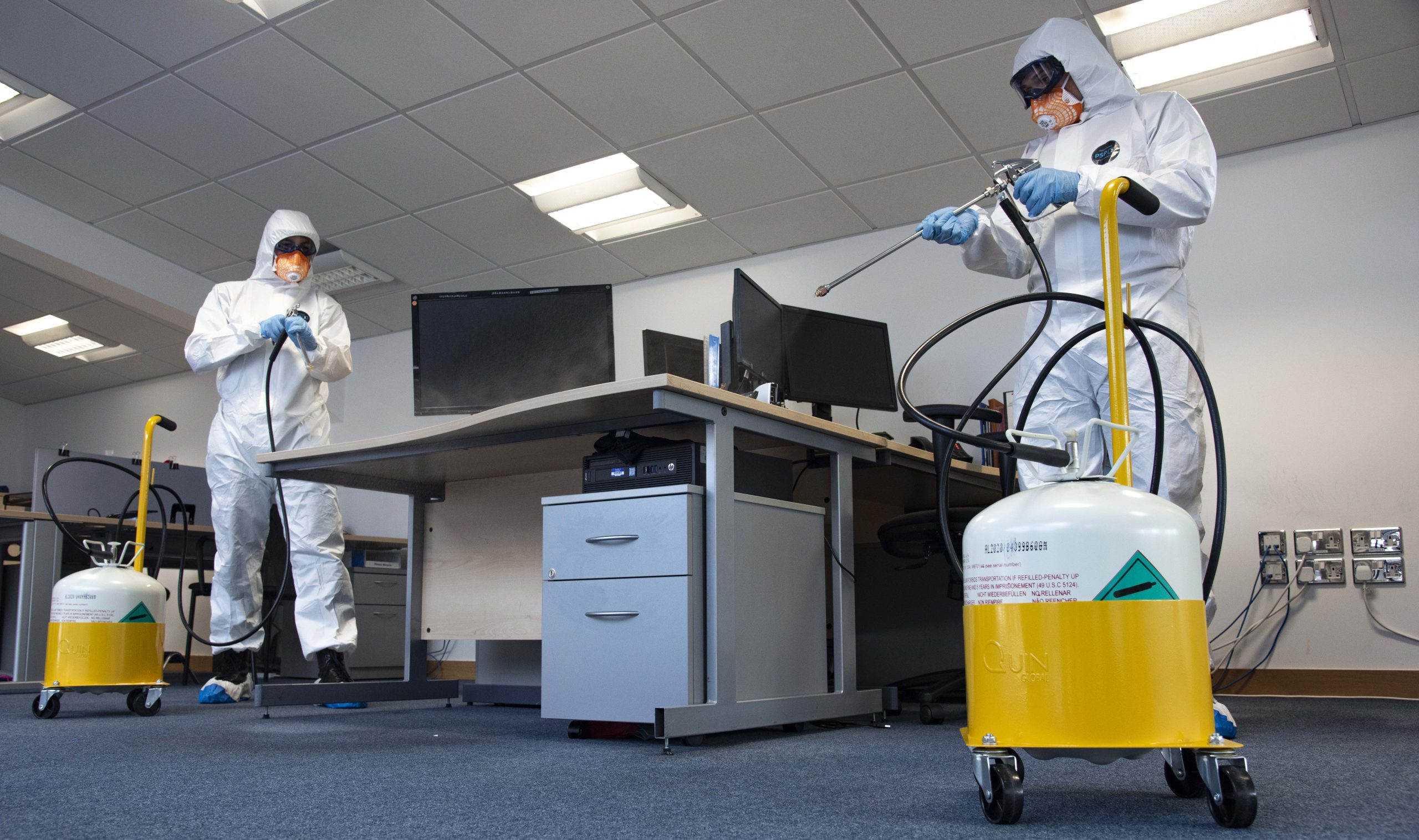 He is bringing in experts from Grundon Waste Management's Industrial Cleaning Services team, who use a proven treatment to kill both viruses (including all members of the Coronavirus family, including COVID-19, SARS and MERS) and 99.9% of bacteria and fungi.
"We have a variety of different age groups and, as a company that likes to be as caring as it can be, we recognise that some employees who have been working at home for the last three months may be concerned about coming back to work," said Darren.
"We fully understand that some will be more anxious than others so it made sense for us to remove some of those worries by having a thorough deep clean, with the aim of creating as much of a safe environment and a safe return to work as we possibly can."
The cleaning programme is scheduled to take place just two days before the majority of staff are expected to return and it will include all the offices, reception and communal areas, kitchens, storerooms and toilets throughout the three-storey Victorian building.
Grundon's Andy Stratton says: "The Lansdown team is taking exactly the right approach by showing employees they are doing everything possible to minimise any potential risk.
"Our cleaning programme is proven to work and provides real peace of mind, guaranteeing that any workplace will be safe, clean and ready to use and we look forward to working with Darren and his team."
To help the Grundon team determine the best approach and undertake a full RAMS (Risk Assessment and Method Statement), Darren provided floor plans of the building, as well as other information, such as in-house fire prevention equipment and the number of computers likely to be running during the cleaning process.
The deep clean will include vaporised directional spraying and micro-fibre wiping, as well as using a disinfecting sanitiser with active biocides to actively eliminate an extensive list of viruses, bacteria, fungi and moulds.
Grundon's operatives will wear full PPE (personal protective equipment) during the cleaning process, and certificates of deep cleaning and reporting will be provided when the work is completed.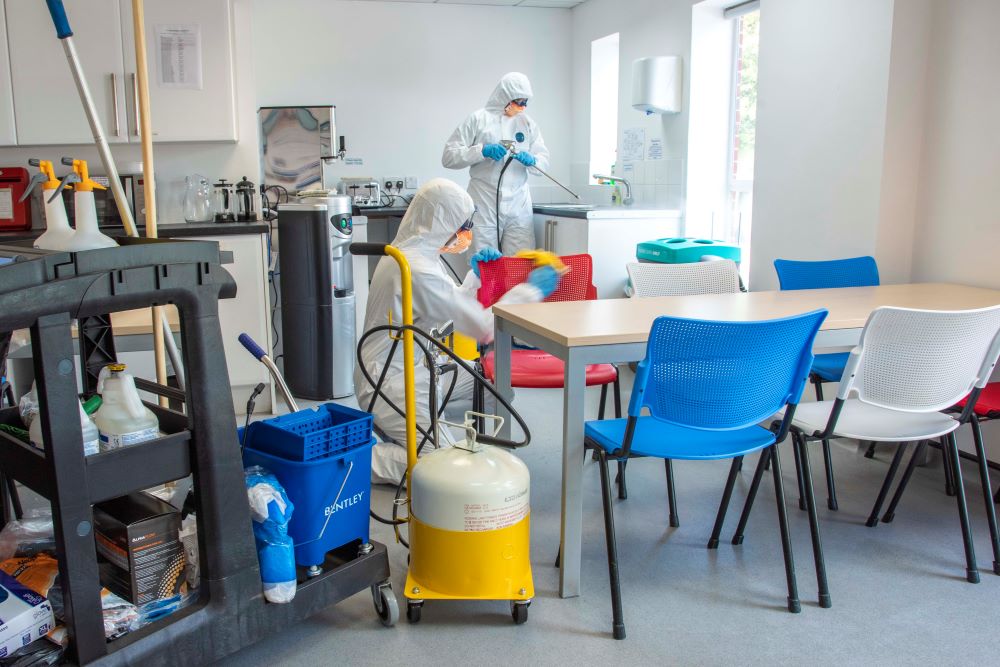 Darren stresses that while employees will be encouraged to return to work, they will not have to do so, and says the company has also implemented a series of other measures to help reassure staff.
These include launching a 'buddy system' whereby individuals who usually sit next to each other will work differing hours to start with – for example, one person may work mornings and the other afternoons – office partitions are also being put in place, special procedures to limit the number of staff in communal areas, plus easy availability of anti-bacterial wipes and hand sanitiser.
"From a mental health point of view I think it is really important that we do have some sort of phased return to work and employers like us who care about their staff need to go the extra mile to reassure them that we are doing everything we can to remove some of their concerns," added Darren.
"We know that a lot of our team are eager to come back, we have a great office with a real buzz about it and people really miss being able to bounce ideas off each other. It's about achieving the right balance, helping those who have concerns and worries, but also facilitating a safe and secure return and that's what we're trying to do."
Lansdown Insurance Brokers, which has been in Cheltenham for more than 50 years, is part of the Ecclesiastical Group of Companies and specialises in insurance for blocks of flats as well as providing wide-ranging insurance cover for businesses, individuals and across the property market.