There was gold, silver and bronze in the air on Monday (November 12) as Grundon Waste Management and its customers picked up three fabulous Green Apple Awards for Environment Best Practice at the Houses of Parliament.
Taking The Green Organisation's very top honours in the category for Retail and Wholesale Wastes Management was Savills Xscape Milton Keynes, which scooped a gold Green Apple Award.
Awarded a silver Green Apple Award in the same category was JLL's Windsor Yards Shopping Centre.
And for Environmental Best Practice in Health Wastes Management, London North West Healthcare NHS Trust was awarded a bronze Green Apple Award.
Grundon's Bradley Smith, Sales & Marketing Director, who attended the event and hosted Grundon's guests, said: "This is a real celebration of the power of a proactive waste management partnerships. We would all like to say a special thank you to our fabulous customers who joined us here today, and to all their employees and colleagues for their ongoing commitment to best practice and achieving such great results. Well done to each and every one of them."
Gold winner – Xscape Milton Keynes
In early 2017, Xscape Milton Keynes set a target to increase recycling from 37% to 70% by 2020. By April 2018, Grundon had already surpassed this by achieving a 74% recycling rate. The two organisations have also worked together to reduce general waste collections by 50% and have doubled the food waste tonnage sent to anaerobic digestion.
Carl Meale, General Manager, Savills, said: "In an industry like ours, where we are always reviewing budgets, it's good to have a service partner who comes to you with money-saving solutions and indeed, who even makes you money. I always feel they have our best interests at heart and there is a real element of trust in the way we work together."
The Green Apple Awards judges commented: "Xscape Milton Keynes is a retail and leisure centre with 6.8 million visitors annually. Grundon was appointed to provide waste management services and boost their performance. They have rapidly taken recycling from 37% to over 70%, saving around £7,000 a year on annual waste service charges."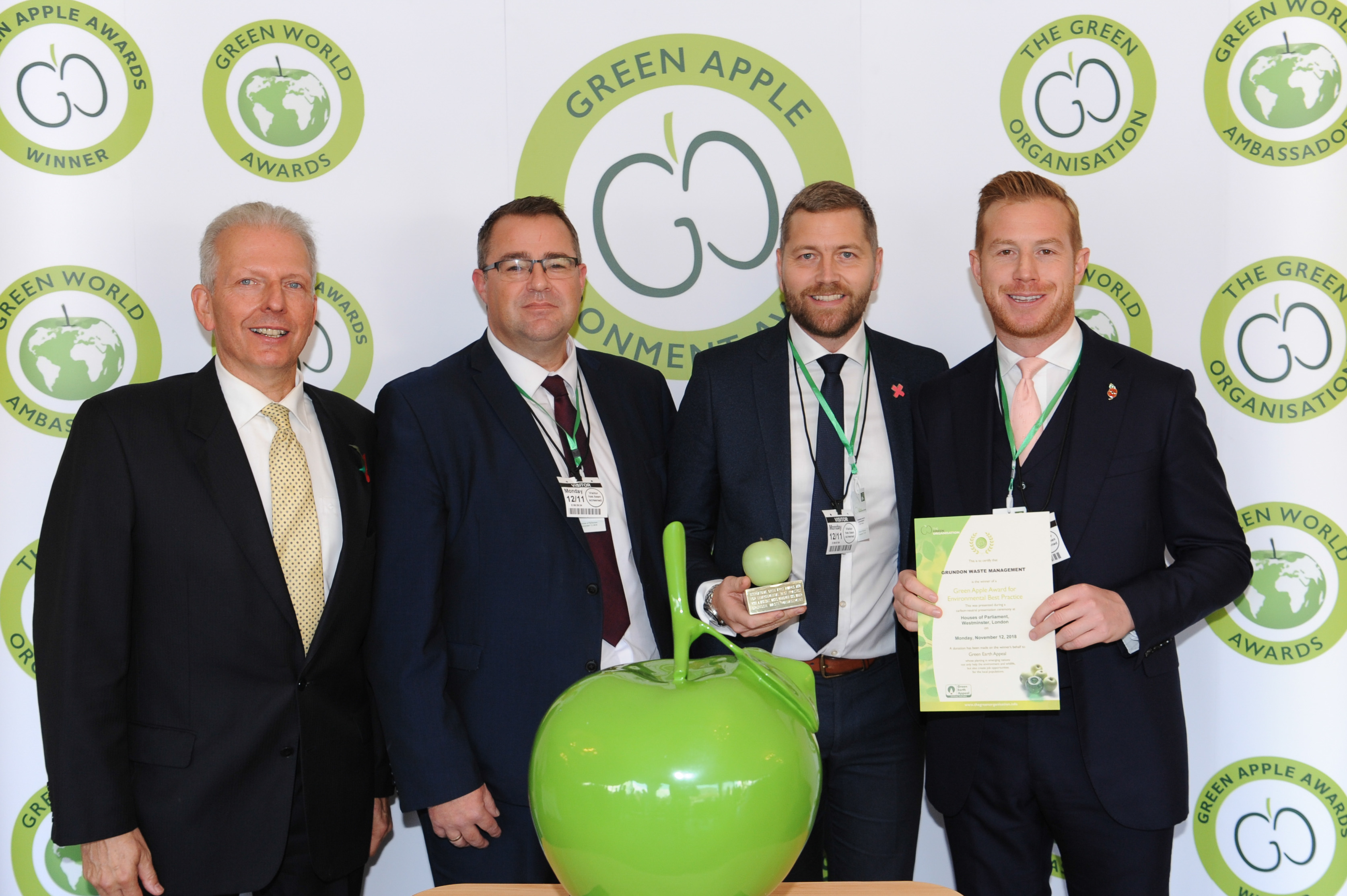 Silver winner – Windsor Yards Shopping Centre
Thanks to an education programme and new waste containers, tenants at Windsor Yards Shopping Centre have a better understanding of the importance of segregation. Now less waste goes to Energy from Waste and more is recycled and sent for Anaerobic Digestion.
Robert Gramson, Centre Manager, said: "Everything has been done to promote recycling and with Grundon's help, we have been able to help educate our tenants about segregation and encouraging them to put things in the right bins."
The Green Apple Awards judges commented: "Although Windsor Yards had a good recycling track record, the new manager felt more could be done, and Grundon rose to the challenge. Very quickly they boosted recycling by a further 56% and continue to improve month on month."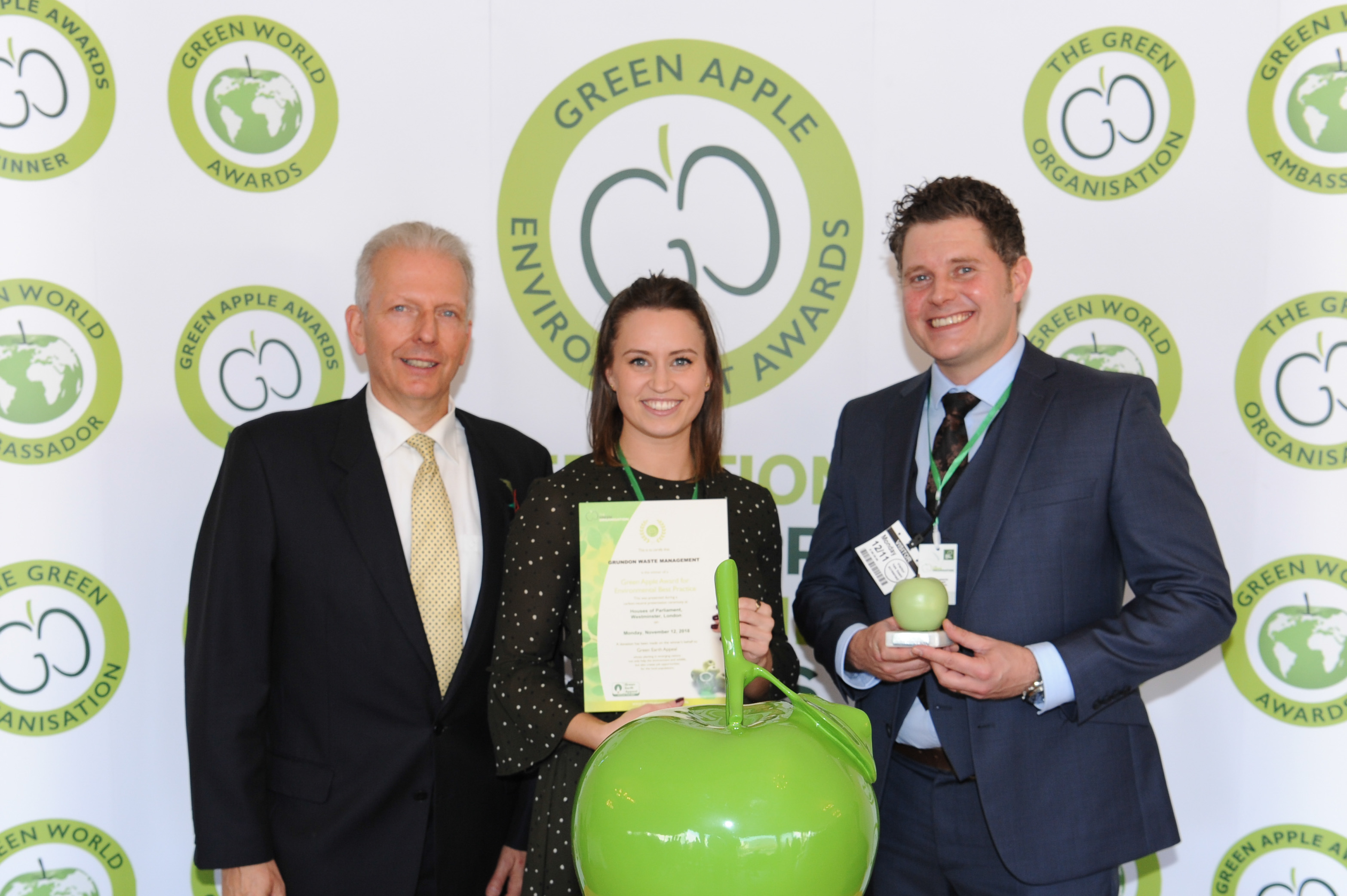 Bronze winner – London North West Healthcare NHS Trust
A trust-wide recycling campaign and 100% diversion from landfill delivered improved sustainability performance and cost savings for the team at London North West Healthcare NHS Trust. The Trust covers three acute hospitals and nine community sites and the contract includes all healthcare waste, hazardous waste, domestic waste, recycling, food, WEEE and confidential waste.
The Green Apple Awards judges commented: "Hospitals have difficult waste management problems with a lot of waste presenting a biohazard, or of a confidential nature. Despite these restrictions, Grundon have managed the north London hospital waste for under 2 years and already have near 30% recycling and zero-to-landfill."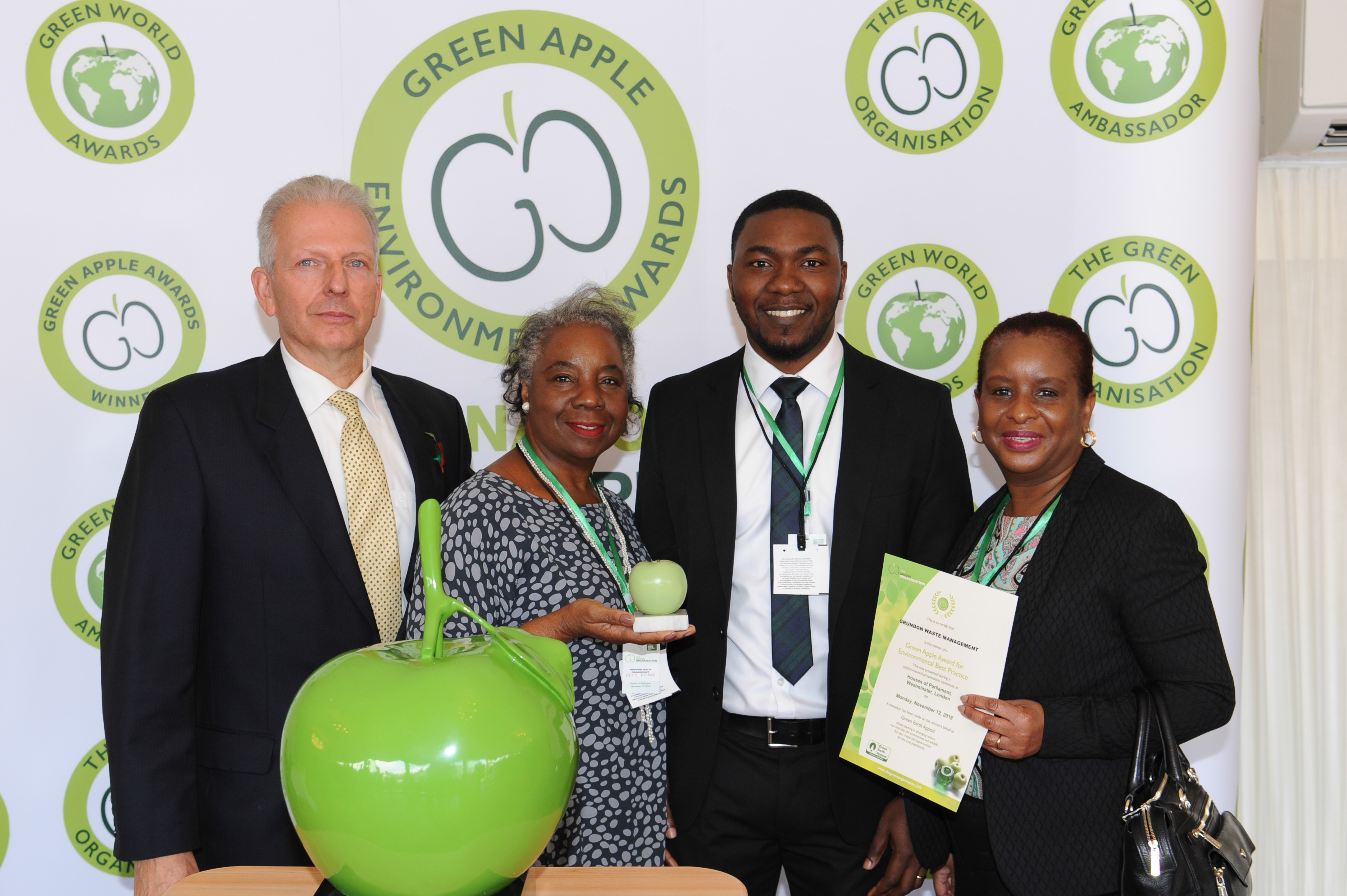 The Green Apple Environment Awards were launched in 1994 by The Green Organisation to recognise, reward and promote environmental best practice around the world, and have become well established as one of the most popular global environmental campaigns.
Back to news