Grundon Waste Management has joined the Woodland Trust's Big Climate Fightback by pledging to plant 3,000 trees across its sites throughout the South of England.
Starting on 30 November the Grundon team began by planting trees at the Knowl Hill landfill restoration project near Maidenhead in Berkshire.
The Big Climate Fightback is a campaign, organised by the Woodland Trust, to get one million people to join the fight against climate change by pledging to plant a tree by Saturday 30 November 2019.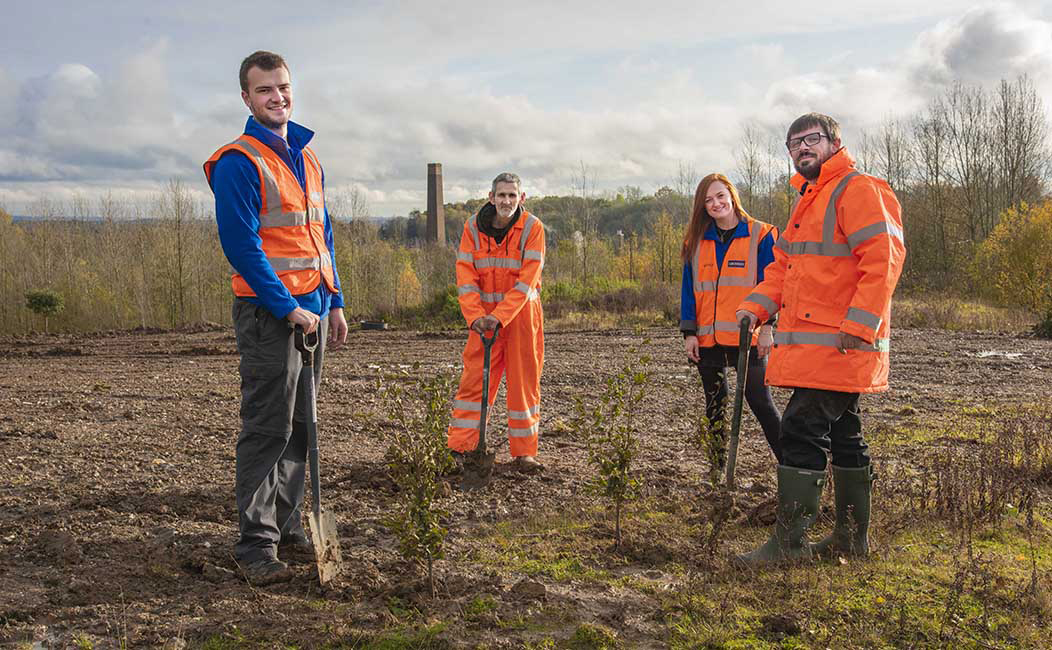 James Asquith, Environmental Assistant from Grundon, commented:
"The Big Climate Fightback is an incredible campaign and Grundon is proud to be joining hundreds of thousands of people in committing to plant trees to combat the negative effects of climate change. It has provided the perfect opportunity for our workforce to engage in the campaign by planting trees at our various sites.
"However, we won't stop at just one day, as we have planned a programme of planting which will take place throughout the remainder of this year and into 2020.
"We believe that through responsible and effective management of our sites we can enhance the local environment, provide vital habitats for wildlife and also play a part in reducing the damaging consequences being caused by climate change."
Darren Moorcroft, Chief Executive, from the Woodland Trust, said:
"This is what the Big Climate Fightback is all about – giving people of all ages, no matter where they live, a simple way to make a difference on climate change by planting a tree.
He added: "Each one of the trees planted will contribute to make our country that bit greener and healthier. Every tree counts."
For more information on the Big Climate Fightback, visit www.woodlandtrust.org.uk
According to National Geographic; between 1990 and 2016, 502,000 square miles of forest (an area larger than South Africa) was lost. Since deforestation began, 46% of trees have been felled, additionally 17% of Amazonian rainforest has been destroyed over the last 50 years.
The month of November represented the start of traditional tree planting season, and Saturday 30 fell in National Tree Week, a week of tree planting organised by the Tree Council. It is also Tree Charter Day – a national day of celebration of trees and woods – presenting the perfect time to begin Grundon's tree planting pledge.
Back to news