To mark Global Recycling Day (Thursday 18 March), Grundon have teamed up with Gloucester-based communications solutions business, Lister Unified Communications; and the world's greenest football club and current League Two promotion chasers, Forest Green Rovers, to encourage more recycling of unwanted mobile phones.
Organised by the Global Recycling Foundation, the theme of this year's Global Recycling Day is to shine a spotlight on Global Recycling Heroes and to celebrate all those who have contributed to promoting recycling during the COVID-19 crisis.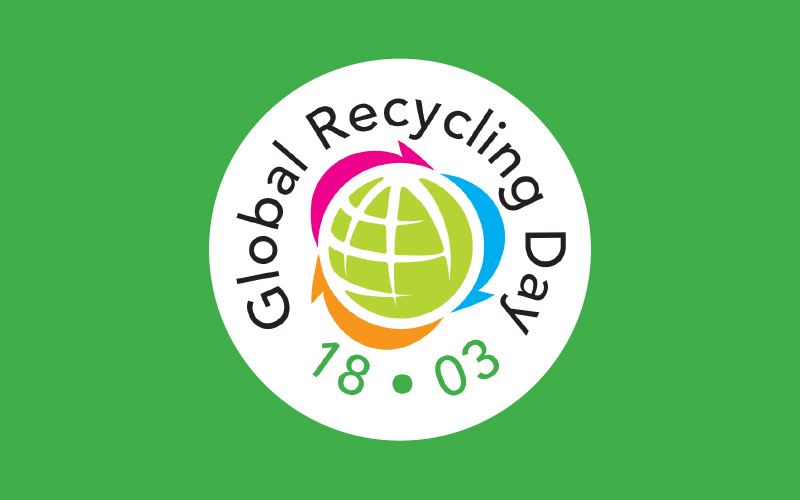 Ranjit Baxi, Founding President of the Global Recycling Foundation, commented: "We want to champion Recycling Heroes during a particularly difficult year, and encourage the world to recognise the critical importance that recycling makes to the preservation of our planet".
Discarded laptops, tablet and mobile phones are now the world's fastest growing waste problem. 95% of UK households have mobile phones and over half (51%) have at least one unused electronic device tucked away at home just waiting to end up in a landfill. With the average British consumer replacing their smartphone every 27.7 months, around 24.9kg of Waste Electrical and Electronic Equipment (WEEE), is produced per person in the UK.
The figures for electronic waste produced globally each year are even more staggering. The United Nations University estimates that 49.8 million tonnes of WEEE was generated worldwide in 2018. Calculated into just smartphones, that equates to 9,023 phones being thrown away every second of the entire year!
As part of the initiative, Grundon will be encouraging their employees to donate their old and unwanted mobile phones, which will be given to the Nelson Trust charity, a partner of Lister Unified Communications. The Trust runs a mobile phone recycling scheme, which helps to generate money to make burner phones available to women in crisis and fund the other support it offers to its clients. The Stroud-based charity also provide support to people who have seen their lives be hit by addiction.
The Trust welcome donations from other businesses and details of how to donate phones can be found at https://nelsontrust.com/mobile-phone/
Commenting on the initiative, Lister Sales Manager Simon Gardner said: "Spring is almost here, it is a great time for a clear out to find any phones hiding away in a drawer, whether you're working at home or returning to the office.
"A little thing can make such a difference to a local charity and also recycle old equipment rather than them going to waste."
"It doesn't cost anything and it's so simple to add value to something which would be sitting unused and forgotten. It's Global Recycling Day – let's make an effort!"
Global Recycling Day Competition
In addition to encouraging people to recycle their unwanted phones, Grundon are also taking part in a joint-Twitter competition with partners Forest Green Rovers and Lister, to raise awareness about the importance of preserving our planet's precious resources by living more sustainable lives.
Grundon will also be sharing some of its own recycling statistics on its Twitter and Instagram accounts this Global Recycling Day, debunking the common myth of 'recycling is a wasted activity, it all goes to landfill anyway'.
One lucky winner of the joint-Twitter competition will receive a signed Rover's home shirt, the world's first football kit made from bamboo, as well as a much sought after Grundon Waste Management reusable coffee cup.
For more information on how to enter and to be in with a chance of winning these sustainable prizes please visit Grundon's Twitter profile – @GrundonRecycle – on Thursday 18 March.
Back to news