An overgrown green space alongside Cheltenham's busy Tewkesbury Road is being brought back into use for town residents thanks to a unique collaboration between Gloucestershire Wildlife Trust and Grundon Waste Management, a family business helping companies divert waste from landfill for recycling.
The 'Drop in Garden' is a small area of unused green space owned by Cheltenham Borough Council between residential flats and the busy Tewkesbury Road. It was opened by Alex Chalk, MP for Cheltenham, at an Open Day on Saturday 11 May. Once thought to have belonged to an adjacent pub (most recently called the Last Drop, but previously known as The Sportsman, and before that The Vauxhall), the garden has fallen into disrepair and is currently fenced off from public access.
With support from Grundon Waste Management, Gloucestershire Wildlife Trust is giving local people the opportunity to help transform the garden into a haven for wildlife and people.  The garden is open two mornings a week to people of any age where they can learn how to garden with wildlife in mind in a relaxing, supportive environment.  Activities include sowing and planting, making dead hedges out of waste material, putting in insect houses and pollinator friendly plants.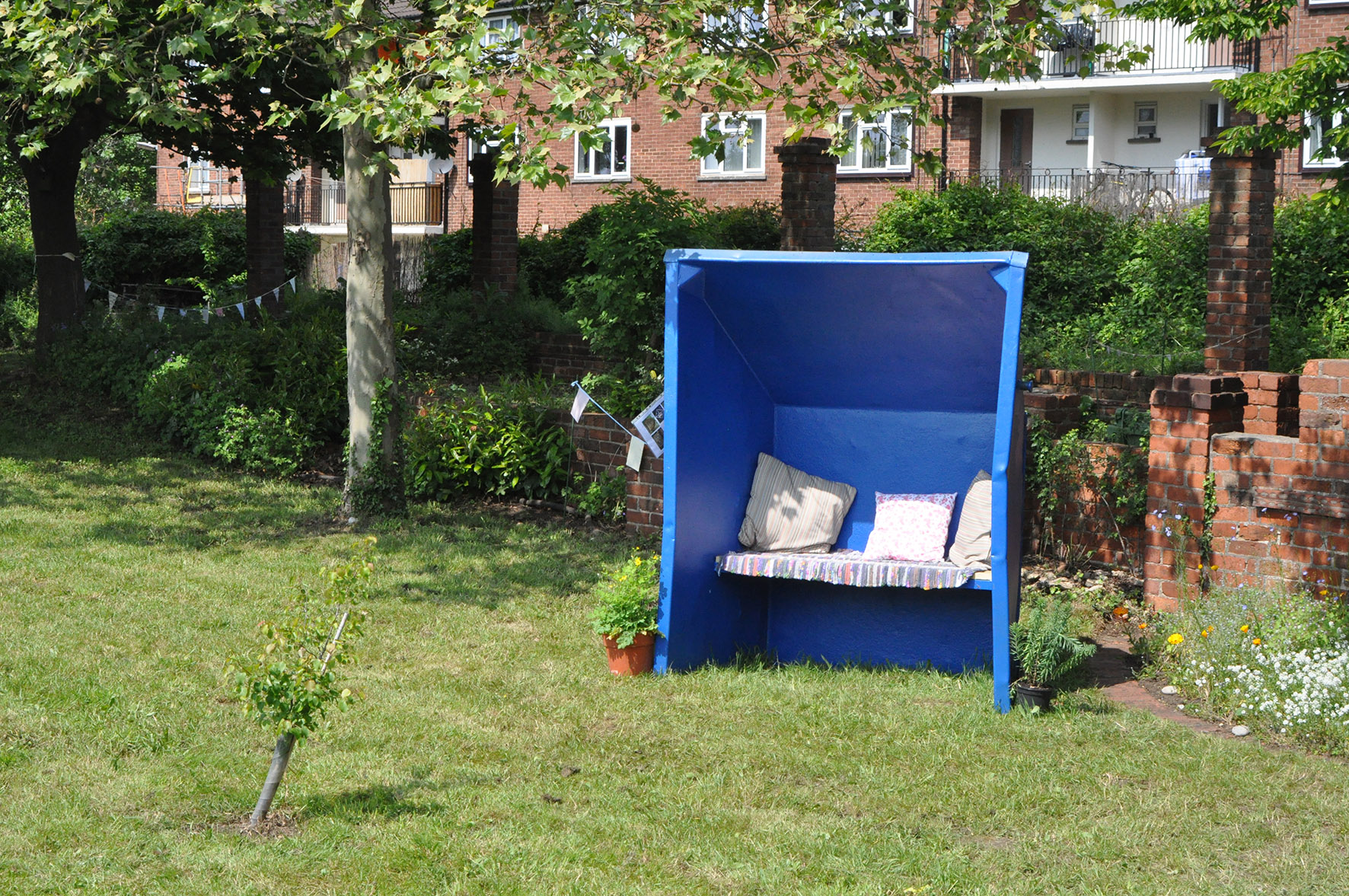 Grundon is contributing £14,000 through the Landfill Communities Fund, but alongside the funding the project caught the imagination of the waste management company's fabrication and special events manager, Peter Kent, who saw a unique opportunity to repurpose old Grundon skips and wheelie bins to provide planters and seating for the space, giving the Drop in Garden a character all of its own.
He invited Jo Worthy-Jones, who is leading the project for the Gloucestershire Wildlife Trust, down to Grundon's main depot in Oxfordshire to pick the items which could be repurposed. He then put his team to work to customise old skips into seating nooks, tables and storage bins and cut old wheely bins in half to provide planters and raised beds for easy garden maintenance and management.
Jo Worthy-Jones said: "Peter and his team have been fantastic. The Grundon planters and raised beds mean we can offer people a space to grow pollinator friendly plants, vegetables and fruit.  We will also be using old wheelie bins to make a pond and a herb garden."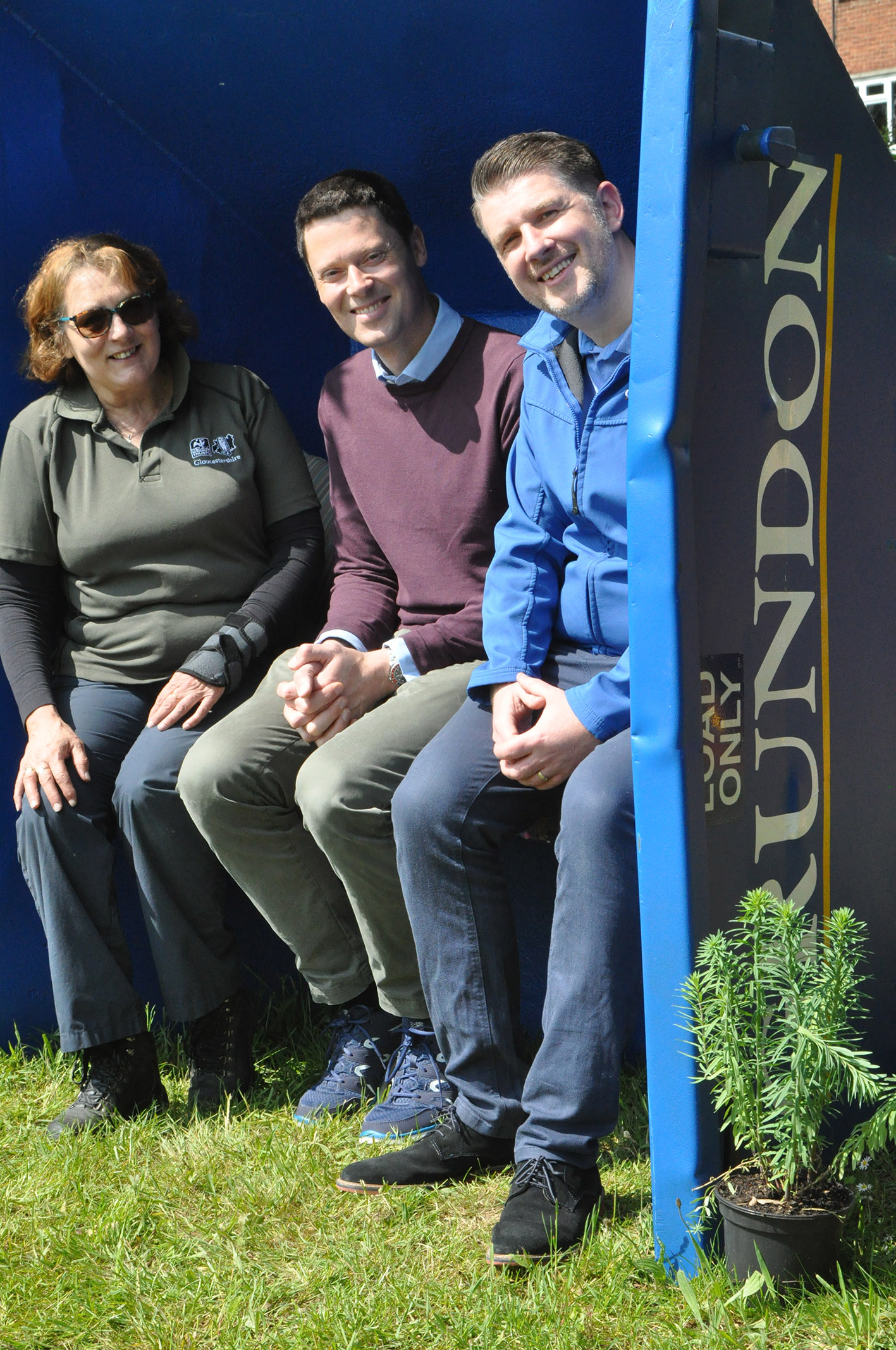 Anthony Foxlee-Brown, Head of Marketing and Communications at Grundon, said: "Once Peter had visited the site there was no stopping his imagination and it has been wonderful to not only contribute financially to a very worthy Gloucestershire Wildlife Trust project but also to play an active role in developing a project alongside their team."
Roger Mortlock, Chief Executive at Gloucestershire Wildlife Trust, said: "We want to create more opportunities for people to enjoy wildlife close to where they live. Wildlife can thrive alongside us in towns and cities, but we need to create more wild places like this 'pocket park' in urban areas. This will be a great place for wildlife and people to enjoy."
Gloucestershire Wildlife Trust is a charity which manages 60 nature reserves around the county and inspires people to get closer to nature.
Back to news