Visitors to Tilgate Park in Crawley, West Sussex, can now discover a whole new world of trees at its newly-revived tree trail.
Tilgate Park is home to a range of heritage trees that have been planted over the past 200 years and the trail now picks out 30 of the best trees, including some that have appeared on the Tree Register of the British Isles for being champion trees of their particular species.
Each tree has been identified with its name and number that corresponds with an entry on a free downloadable map and there are 10 rubbing images to collect as visitors walk round.
To support the project, Grundon donated £12,000 from the Landfill Communities Fund and there was also assistance from Groundwork South, which runs the café in the Walled Garden.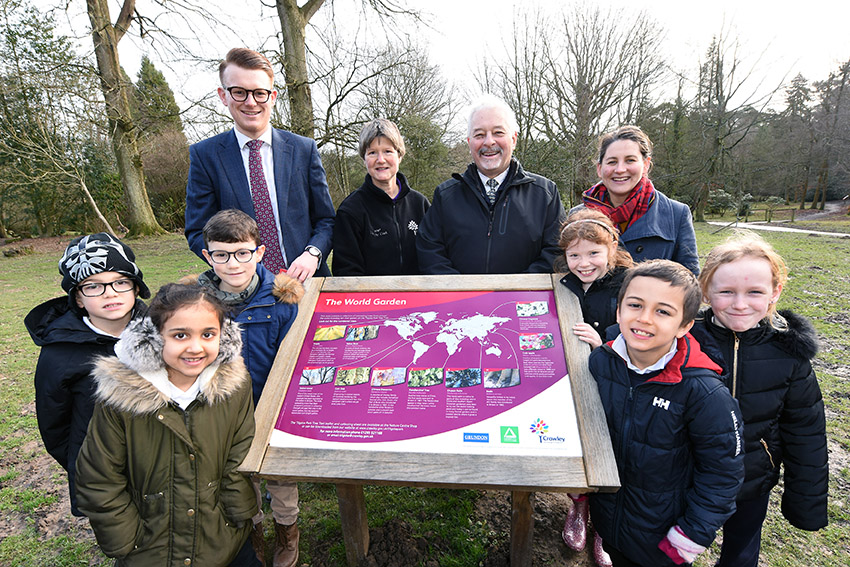 Crawley Borough Council's Cabinet Member for Wellbeing, Councillor Chris Mullins, said: "Tilgate Park already has a fantastic range of activities for families and young people to take part in and I'm delighted that we can add to this with such a fantastic tree trail.
"When so much of our free time is dominated by, phones, TVs and computers, I hope residents and visitors alike enjoying getting back to nature with this new activity."
Andy Piasko, who lives locally and works in Waste Management Sales at the company's nearby Gatwick depot said: "It's fantastic for Grundon to get involved with the local community. Living in Crawley, I understand the importance of Tilgate Park for the area. The children looked like they were having fun and I hope the trail gets utilised for years to come."
Fran Corney from Groundwork South, added: "It is great to see that local schools and members of the public are already utilising the trail, learning about the wide variety of trees that Tilgate has to offer and exploring the park. Thank you so much to Grundon for providing us with the funding."
To download the map and for more information about what's on at Tilgate Park, visit www.crawley.gov.uk/tilgatepark
Back to news