Grundon has expanded its specialist Chem-Pack service in response to a rise in demand for the safe collection and compliant disposal of chemicals from research laboratories and scientific institutions.
The waste and recycling expert has doubled the number of Chem-Pack degree-qualified chemists based at its Hazardous Waste Transfer Station in Oxfordshire, and added four new specially-equipped Chem-Pack vans to its fleet.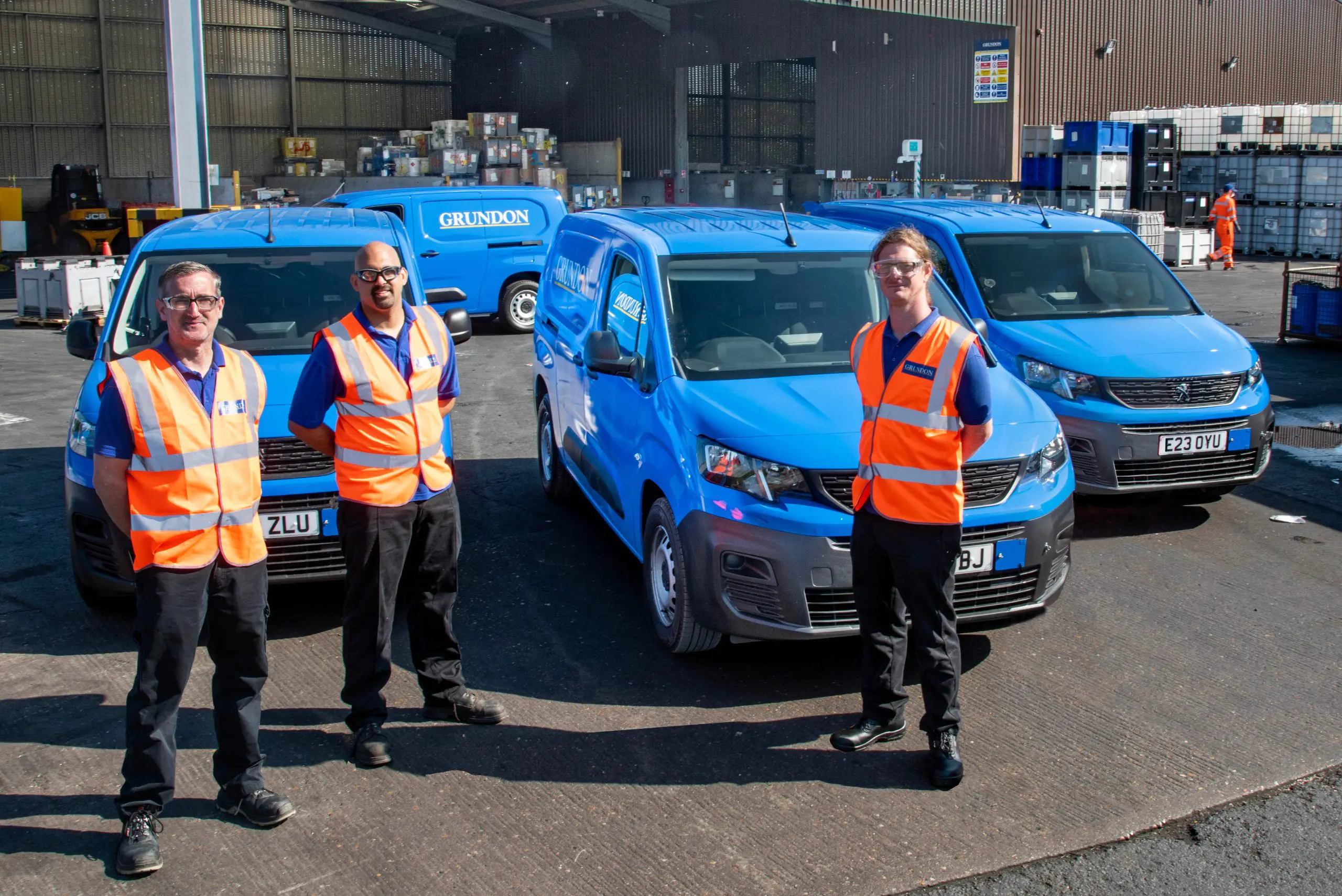 Grundon's Chris Edwards, General Manager – Technical, said: "We're seeing increased demand for our service, particularly from laboratories in start-ups and research establishments in and around our university cities.
"Expanding our Chem-Pack service enables us to offer greater efficiency and speed up chemical waste assessment and collection times to give customers an improved service."
Typical collections include lab smalls – anything from a bottle of waste solvent or a buffer solution – through to high concentration acids or alkalis, highly reactive/unstable chemicals and larger quantities of industrial chemicals. Grundon is also licensed to dispose of radioactive laboratory chemicals.
Chris added: "All chemical waste has to be identified and segregated by hazard type – for example, is it toxic, flammable, corrosive, oxidising, liquid, solid or gas – before being packed ready for transportation.
"Our expertise and in-depth knowledge enables us to take care of the process from start to finish and guarantees that the disposal is both fully compliant and meets an organisation's duty of care obligations, with all the necessary documentation provided."
Chris Edwards
General Manager - Technical
Grundon already provides services to a wide-ranging customer base, including schools, colleges and university establishments, numerous pharmaceutical companies, biochemical and agrochemical labs, as well as industrial and manufacturing/engineering companies.
All its Chem-Pack chemists are qualified in ADR (Carriage of Dangerous Goods), allowing them to pack and transport hazardous waste on the public highway, and the vehicles are fully compliant with ADR transport regulations.
The waste is then taken to one of Grundon's permitted facilities for processing, which can involve recovery, recycling, treatment or incineration with associated energy recovery.
The expansion of the team has also enabled Grundon to increase the capability of its chemical incident response unit, which supports the emergency services at incidents where its expertise is required.