This week (November 15-21) is Road Safety Week 2021 and Grundon Waste Management's Transport Training Team has been out and about visiting schools to drive home the road safety message.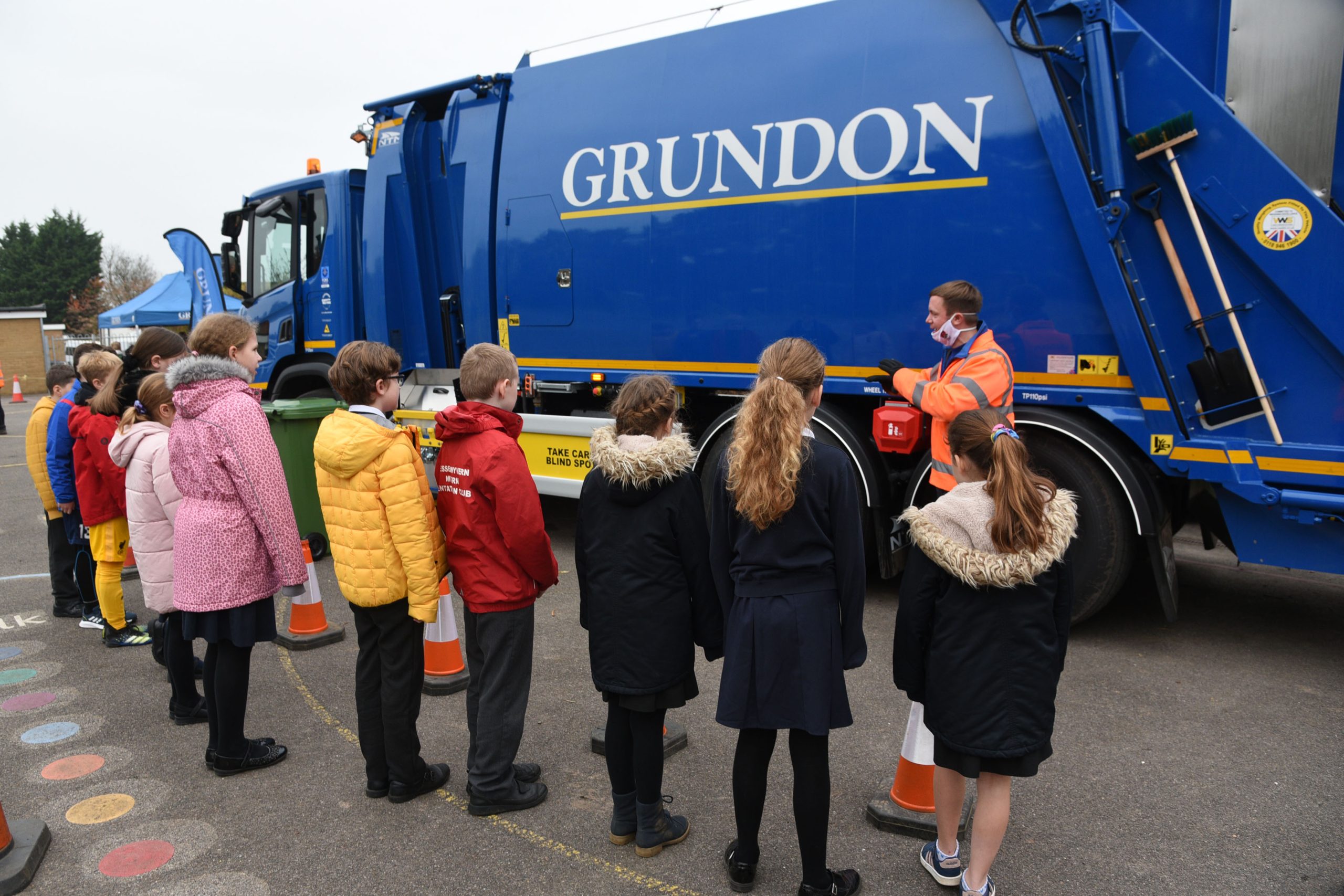 Billed as the UK's biggest road safety event and organised by Brake, the road safety charity, this year' theme is Road Safety Heroes – something that Tex Bourton, Operational Training Manager, says is particularly close to Grundon's heart.
"We're celebrating our Grundon drivers as heroes this week as, especially throughout the last 18 months, they have done an amazing job," he said. "Their support, dedication and hard work, as well as their willingness to be flexible – whether that was by transferring to other depots to support colleagues and ensure customer services could be maintained, or by being on furlough – has been truly unbelievable. For that we say thank you.
"In marking Road Safety Week by visiting schools, we're also spreading the important message about staying safe at all times, whether that's as a driver, pedestrian or fellow road user. By talking to pupils, organising interactive sessions, and giving them the chance to see first-hand the technology and safety features we have on our vehicles, we hope that our own road safety heroes can make a real difference."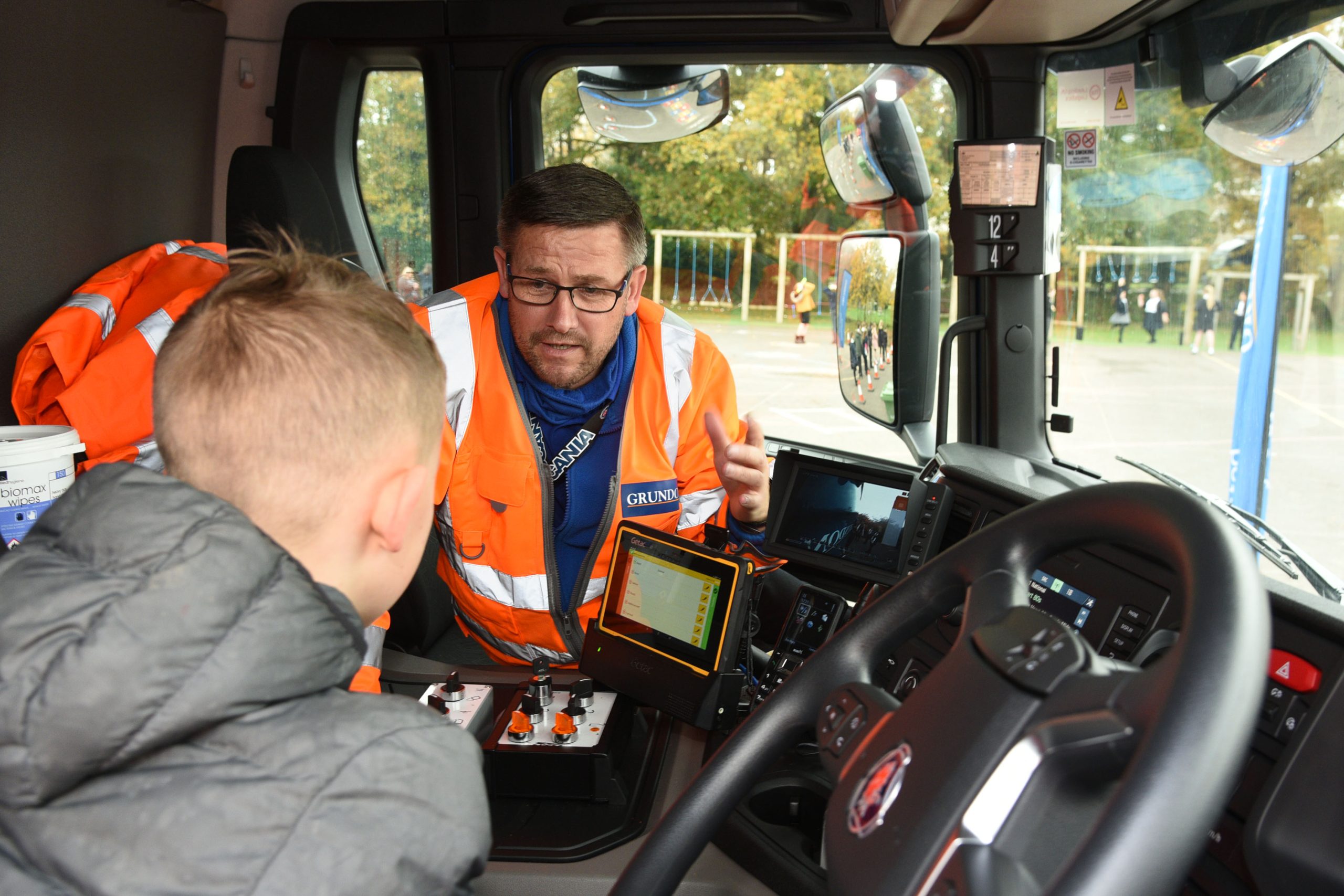 During the week, Tex and his team visited schools in Newbury, Berkshire and Chessington in Surrey, where pupils and teachers had the chance to explore the safety features on one of Grundon's newest waste wheelers, as well as enjoy games and take home some goodie bags.
Stacey Bradshaw, School Business Manager, at Newbury's Robert Sandilands Primary School, where the team visited on Monday (November 15), said: "Huge thanks to the Grundon team for visiting and reinforcing the absolute importance of road safety, the children had a thoroughly enjoyable day.
"Whether it's walking or cycling to school, playing with their friends or simply getting out and about, it's essential for pupils to understand the potential dangers and what they can do to keep themselves as safe as possible. The advent of winter and the darker nights make this even more important so this has been a very timely reminder for all of us."
Back to news