Community and environmental projects have benefited to the tune of over £55,000 thanks to grants from Grundon Waste Management via the Landfill Communities Fund (LCF).
A wildlife restoration project at Woodoaks Farm, situated in Colne Valley Regional Park, near Maple Cross, has been the biggest beneficiary. It received two grants of £20,000 for the installation of fencing to protect newly-planted hedgerows from being eaten by deer and rabbits; while the second £20,000 is helping to pay for new oak doors for the farm's 16th Century threshing barn.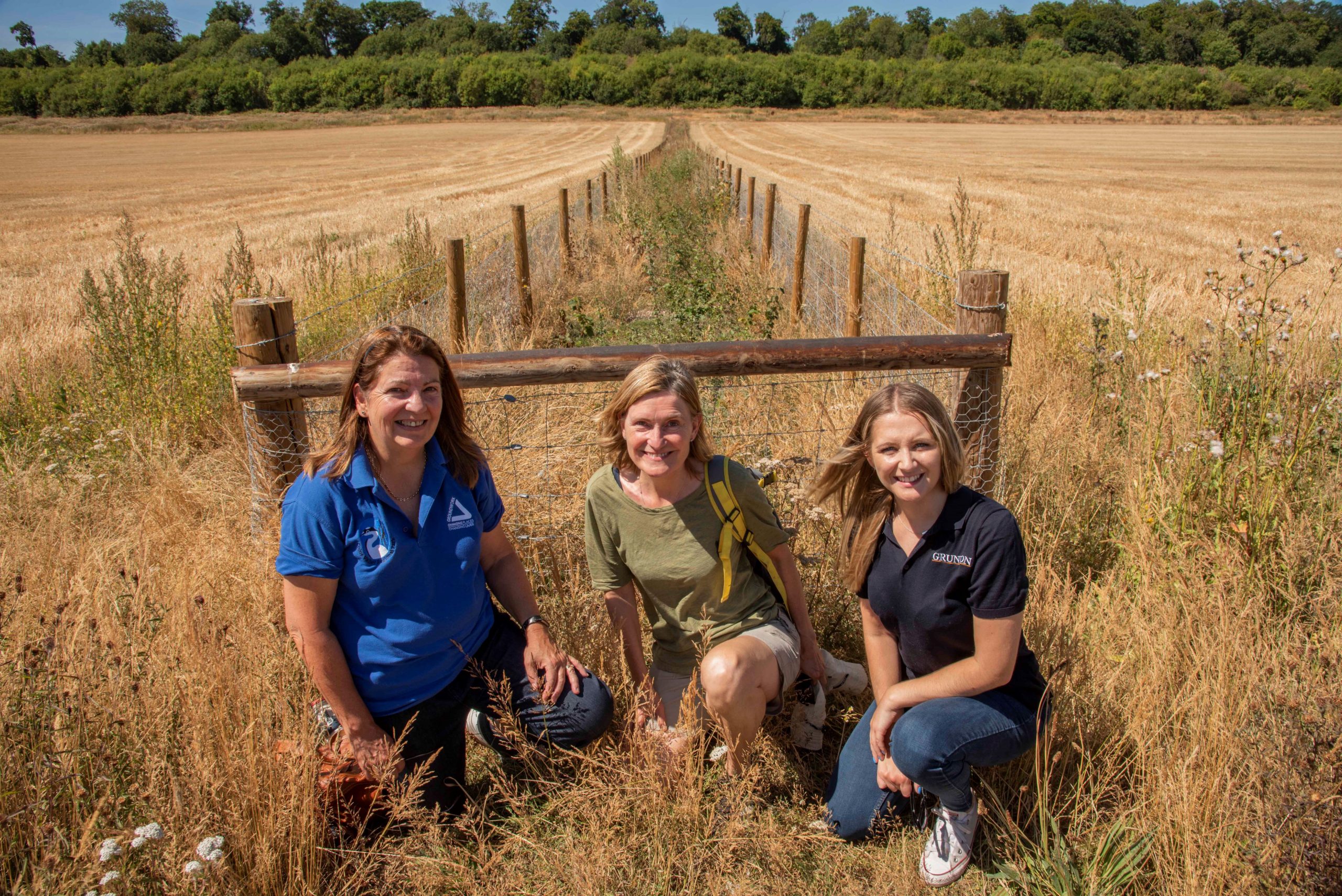 The work is part of an ongoing wider project to restore a variety of wildlife habitats, including land regeneration, wildflower meadows and pond restoration at the farm, which is run by the Soil Association Land Trust. Its goal is to increase sustainable farming to produce good locally-grown food, improving wildlife and help people change the way people think about food and nature.
Already becoming a tourist destination in its own right, the farm is criss-crossed by footpaths and boasts a market garden, a café, a craft brewery and artist's studio, as well as activities including yoga and wildlife walks, all of which are designed to attract the public to enjoy the wide-open spaces.
Conservation was also the theme of the second project at Stanwell Moor, situated in the Colne Valley Regional Park near Heathrow Airport. Together with the adjacent Staines Moor, it is designated as a Site of Special Scientific Interest (SSSI), and home to rare species of fauna or flora.
The grant saw £9,000 donated for the installation of a new interpretation board on one of the boardwalks, explaining why waterways such as the River Colne provide such an essential lifeline for local nature and highlighting some of the species to be found there.
Grundon further contributed towards an interpretation board explaining the different types of owls found at the location and the funding also allowed for the pollarding work on some trees – predominantly willows – in and around Bonehead Ditch, a key tributary from the main river. Without clearance work to cut back branches every year, the ditch would quickly become overgrown and the flow of water reduced, impacting on wildlife.
The third project focused on helping the community in and around a popular Hounslow church.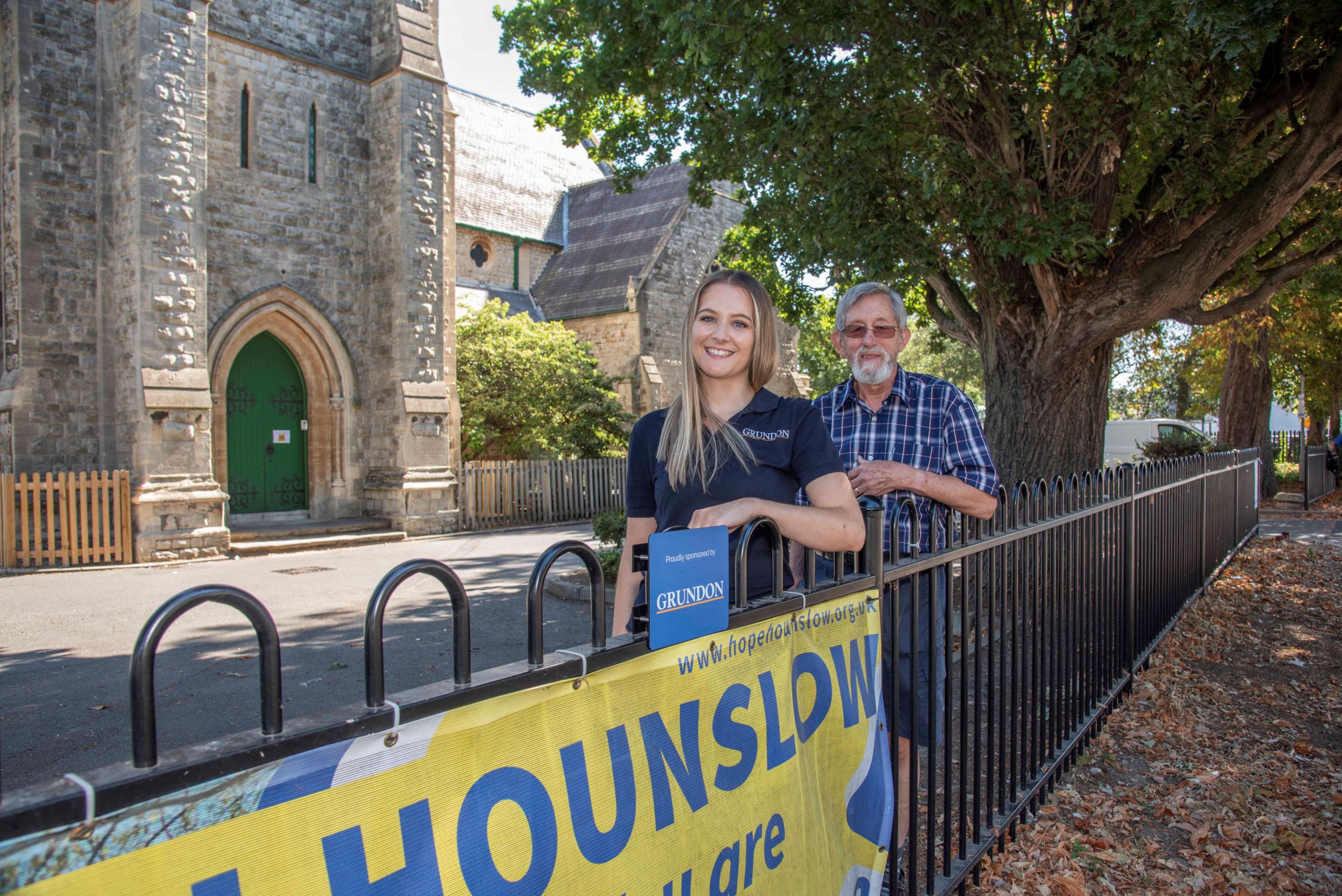 St Paul's Church is situated alongside the busy Bath Road and there were concerns that the old hedging at the front of the building no longer provided a safe barrier, especially given the number of children that attend with their families.
Seven thousand pounds was provided to install a smart new metal fence, running the length of the church car park, which both helps stop youngsters running out into the road, and provides added security against anti-social behaviour.
Between January and June this year, more than 5,500 people have visited foodbanks at St Paul's Church on Bath Road and its nearby sister building, the Church of the Good Shepherd in West Hounslow.
Operating under the Hope Church Hounslow banner, the two churches also attract many more local residents who attend church services, clubs and community activities.
The LCF is designed to help local community and environmental projects and all three of the donations were managed on Grundon's behalf by environmental charity Groundwork South.
Debbie Valman, Programme Manager (Thames Valley) for Groundwork South, said: "In different ways, all three of these projects are great examples of how local organisations and communities can benefit from support via the LCF.
"When looking at potential recipients for grant funding, our focus is always on projects which make a real difference to the people around them, and we are proud to work with Grundon in supporting such programmes in and around their operating areas."
Grundon Marketing Manager, Kirsti Santer, who recently teamed up with Debbie Valman to visit all three projects, added: "It has been so exciting to experience first-hand the difference that our LCF grants have made.
"From seeing how much the new fencing at the church has helped improve safety for families, to the fantastic interpretation boards at the moor, and then the hedging work going on at the farm – it is incredibly rewarding to know that we are helping to make a positive impact for local people, communities and the environment."