Successful trials of an electric waste collection vehicle mean Grundon Waste Management is set to invest well over half a million pounds in converting two of its existing fleet from diesel to electric within the next few months.
This initial commitment is part of Grundon's ongoing annual £5 million investment programme to improve its fleet of road-going waste collection vehicles.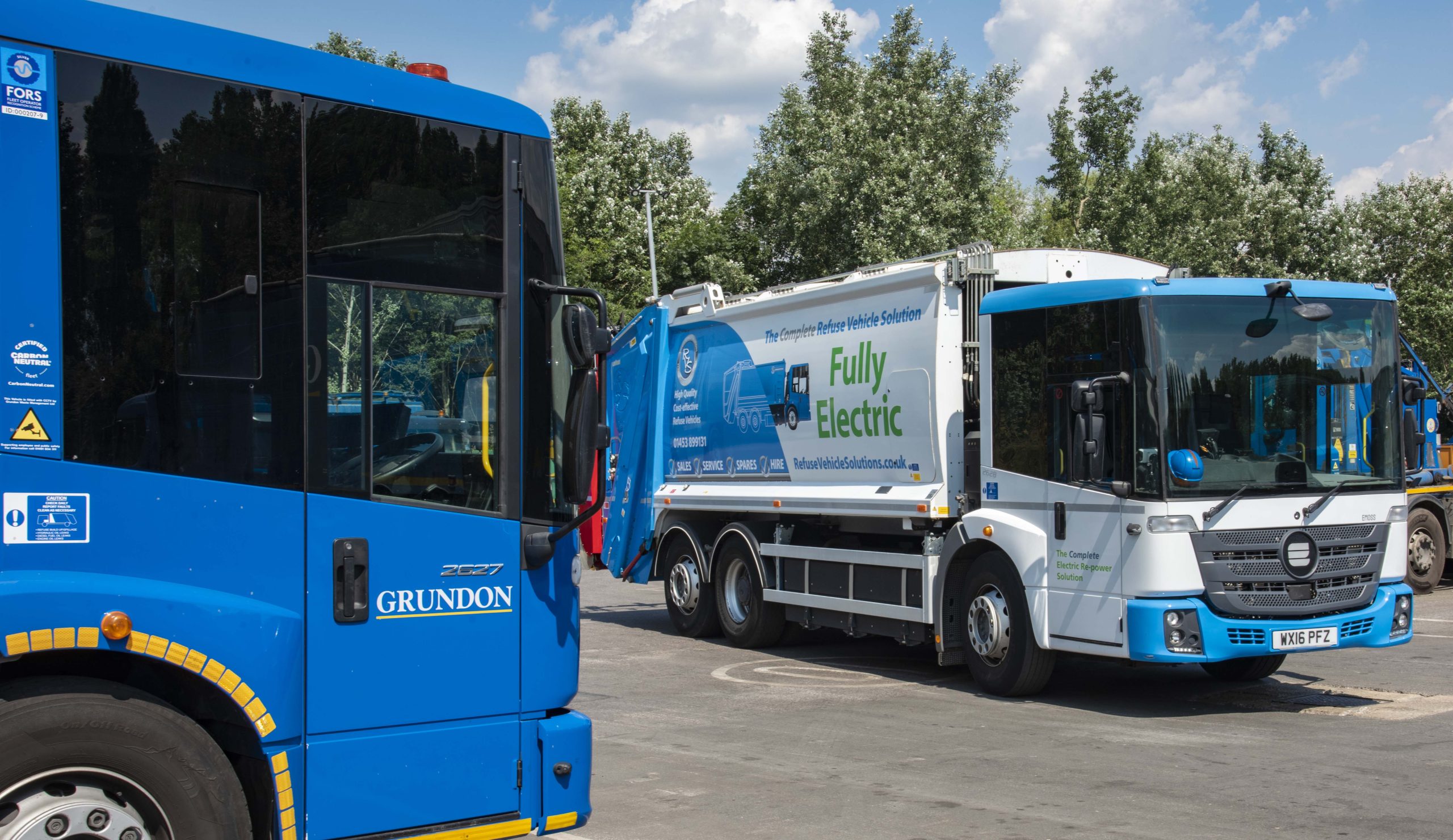 The company partnered with Refuse Vehicle Solutions (RVS) to carry out a series of test collections in and around Central and West London, Slough and Windsor, a move which underlines Grundon's ongoing commitment to cutting carbon emissions.
Bradley Smith, Director at Grundon, explains: "This was about testing the technology to understand the vehicle's range and suitability and we're pleased to say it exceeded our expectations.
"Having proved that the vehicle is more than capable of operating a full day on just one charge, we have every confidence that, as we retrofit this clean technology onto two of our own vehicles, customers and local residents will see the increased benefits of our zero emission and zero noise collections."
Chalking up over 150kms in one day during the trials, the all-electric e-One refuse collection vehicle is the result of a joint initiative between RVS and Dutch company EMOSS, specialists in converting diesel vehicles into electric vehicles. As well as powering the vehicles on the road, the battery technology drives all the necessary hydraulic and compulsion systems to manage bin lifts and collections.
The all-electric vehicles are expected to be especially popular with city centre businesses and local authorities who are increasingly introducing Zero Emission Zones to improve air quality, cut carbon emissions and move towards zero emission travel.
The work to retrofit the first of Grundon's collection vehicles is expected to begin before the end of 2021.
Grundon's commitment towards cutting carbon emissions has already been well-documented. In 2018, in a first for the commercial waste industry, it launched an ultra-low emission hydrogen diesel dual-fuel waste collection vehicle, and its entire waste collection fleet has been certified CarbonNeutral® since 2014.
Back to news