Grundon are delighted to announce they will be working with Gloucestershire Cricket as its sustainability partner to help the club meet its ambitious environmental goals.
Gloucestershire Cricket, located at the Bristol County Ground, dates back to 1870 and is famous for being one of the most successful one-day cricket sides in the country, being nicknamed the 'one-day kings' in the late 1990s and early 2000s.
Since the turn of the decade, the club has focused on its sustainability efforts with the installation of electric charging points for cars to improve its environmental impact, installed 125 bike racks on site, purchased electric mowers (replacing older petrol models), swapped electricity supply to being only from renewable sources and changed our catering partner to Fosters Catering who specialise in high quality, local food with a minimal carbon footprint.
The club's partnership with Grundon, who will service the club from its Bristol-based depot in the St Philip's Marsh area of the city, is another significant landmark in its plans to go further with their sustainability ambitions.
The partnership has been agreed for three years and over the course of this period Grundon will work with the Club to bolster its sustainability activities with a view to improving its environmental performance.
As sustainability partner, Grundon has supplied colour-coded 'waste-wheelers' to segregate waste streams including mixed recycling, glass, food waste and general waste, making it easy for visitors and employees to recognise what waste goes where, whilst taking steps to educate all those who use the ground on how best to dispose of their waste and boost recycling.
Grundon will provide skips for general, bulky, and green waste, further strengthening the efforts it is going to improve the Club's waste output. Currently, waste pick-ups are being conducted on-demand and once national lockdown is over, Grundon will be making weekly collections, which will increase in and around specific events.
Further to providing the Club with a bespoke waste collection service, Grundon's team of waste management experts will be conducting a full site audit at Gloucestershire Cricket, which will enable it to supply internal containers, as well as planning for the upcoming cricket season to cater to the club's specific needs.
Across the next three years, Grundon will conduct a series of audits, allowing its experts to evaluate all waste generated, both front and back of house, in much more detail. Working with the Club, Grundon will use the findings of these audits to advise on alternative, cost-saving, and sustainable management of all waste. This will include looking at how waste can be reduced at source, the procurement of various materials, and packaging for products that can be easily recycled and, therefore, reduce the general waste.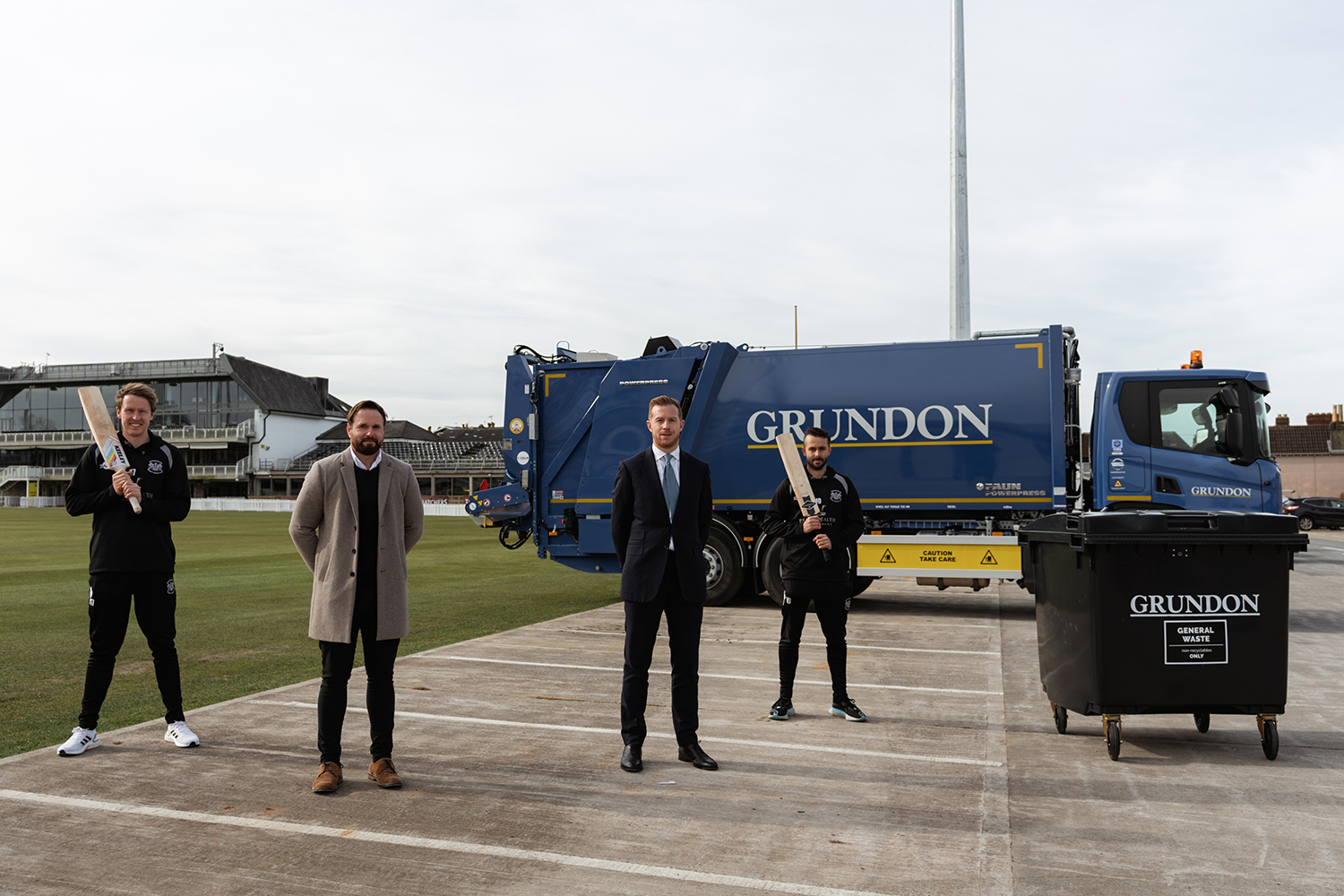 Daniel Peacey, regional sales manager at Grundon Waste Management, said: "We are thoroughly excited to be Gloucestershire Cricket Club's sustainability partner and we are very much looking forward to working with the team and supporting their continued efforts to be 'greener'.
"We will be supporting Gloucestershire Cricket's waste management and recycling at its events. One event we are thrilled to be supporting, when government guidelines allow, is the Cheltenham Cricket Festival which is hosted at the grounds of Cheltenham College. As part of our plans, we will be implementing a waste management strategy, with the same waste streams that support the club day-to-day, ensure consistency for not only their staff but their supporters too."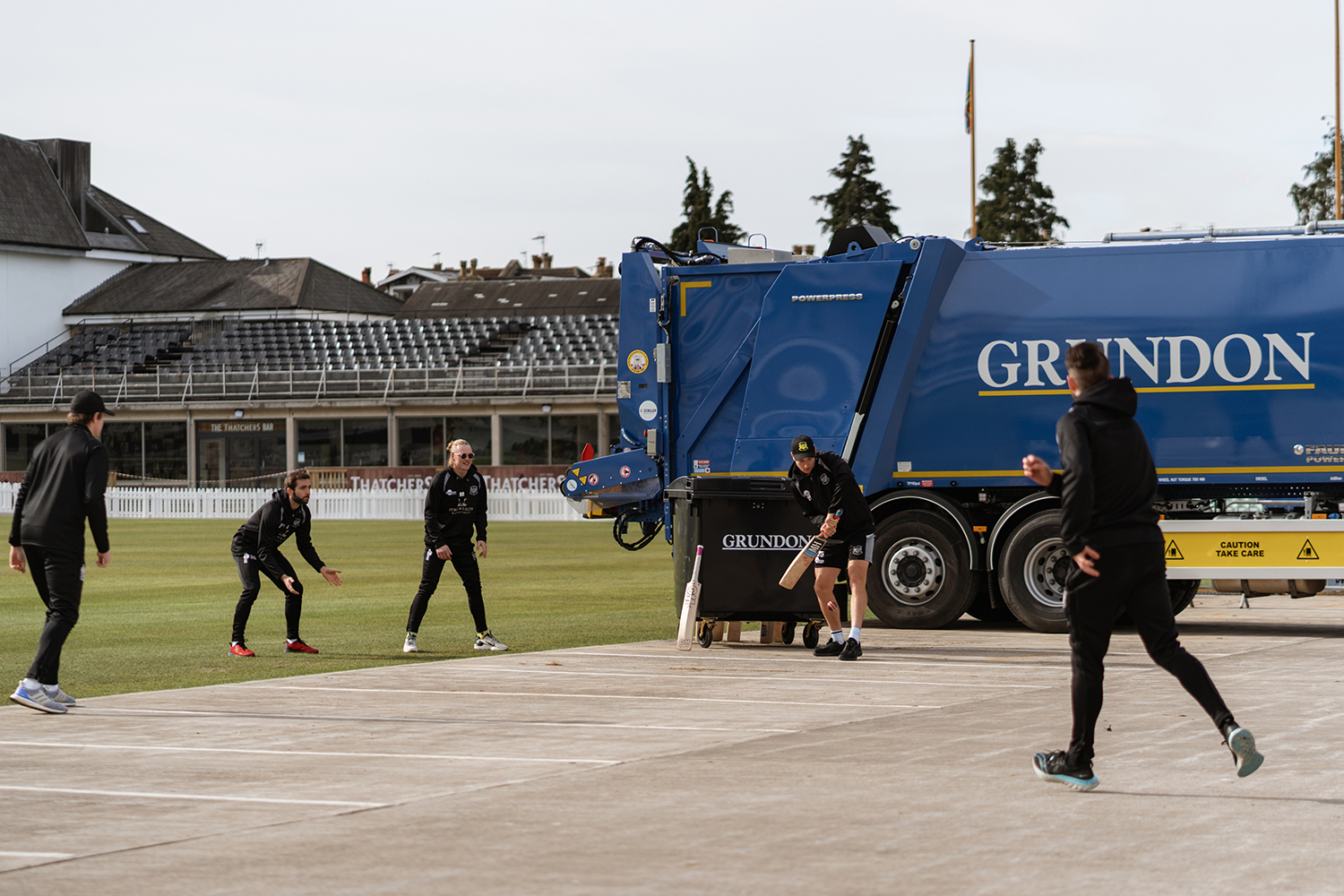 Will Brown, Chief Executive at Gloucestershire Cricket, said: "Our efforts to be a leading sustainable and environmentally friendly Club have been really focused across the last couple of years; with this being a key pillar of the Club's new strategy we plan to progress this even further with the support of Grundon as our sustainability partner.
"Grundon is an industry leader, and we can't wait to see what we achieve together over the next three years. Our work with them will not only benefit the grounds but all our dedicated supporters and staff. It's sector knowledge and continued waste management guidance will be an asset to the club's future stake in becoming one the most environmentally considerate and sustainable cricket club in the UK."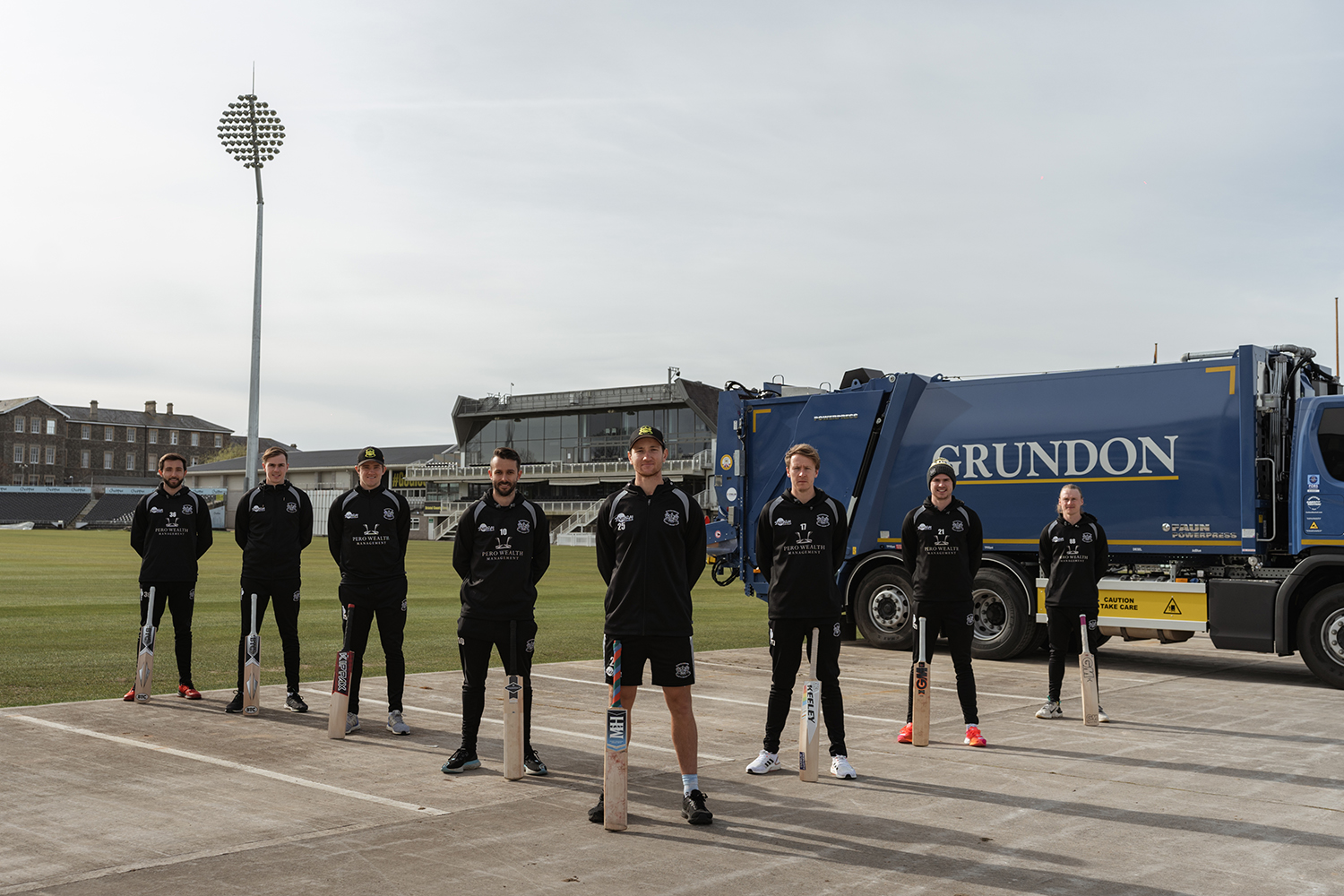 Gloucestershire Cricket is one of the 18 First-class county cricket clubs in the UK. Its home is The Bristol County Ground, based in the heart of Bristol. The Club's vision is to develop a culture of cricketing excellence from the grassroots of the game to the professional elite. Sitting at the heart of our communities, we will provide inspirational facilities, become an innovative environmental force for good and create lifelong positive memories for everyone we come into contact with.