Grants of more than £21,000 from Grundon Waste Management via the Landfill Communities Fund (LCF) have helped fund important maintenance work on a wildlife trail overlooking Oxford city centre.
Parts of the boardwalk at Hinksey Heights Nature Trail had deteriorated and the local Friends of Hinksey Heights volunteer group turned to environment charity Trust for Oxfordshire's Environment (TOE) for financial support to help replace the damaged areas.
The trail winds through broadleaf woodland and across rare alkaline fen, a wetland habitat which supports many rare and endangered plants and animals. The walk is especially popular with families and children, who can choose from a 1.5 circular route or a longer trail stretching out through the Chilswell Valley.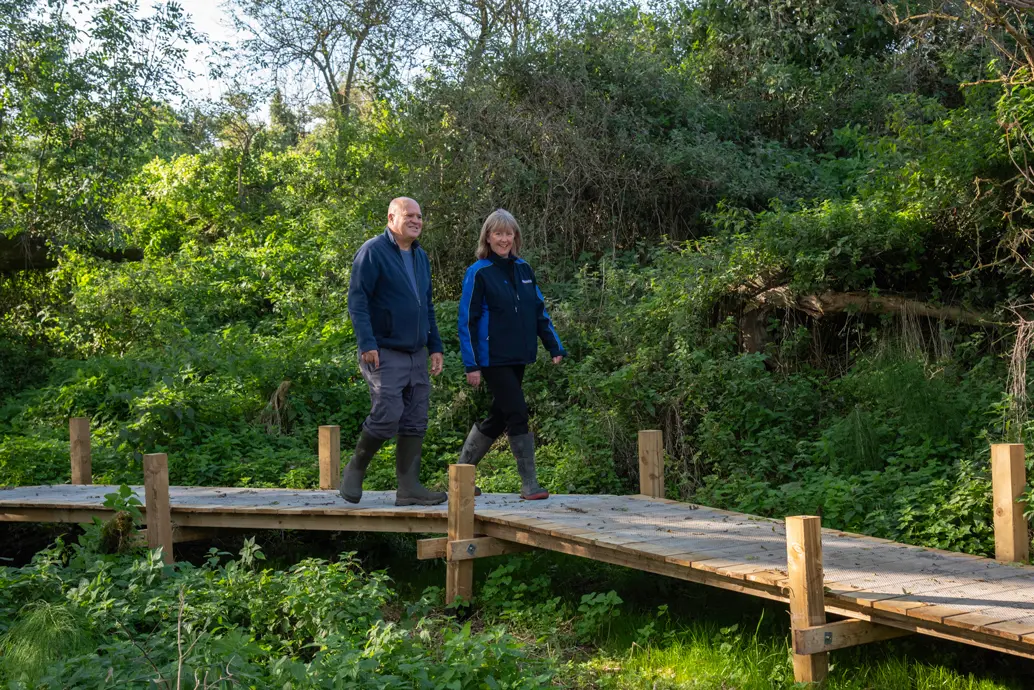 Nick Thorn, who is group volunteer co-ordinator and also a TOE trustee, said: "This is a very special area; there is so much nature here and we are just a stone's throw from the city. The ecology is so important – as well as being a really great habitat, the rare fenland is an important store for carbon and plays a crucial role in helping to reduce climate change.
"The trail is very popular with walkers and families with young children, and we take the view that if youngsters learn to love the countryside when they are small, then they will love it – and protect it – for the rest of their lives. That's why we want to encourage as many people as possible to get out and enjoy the nature that's around them. Autumn is the perfect time to do it, when you can see close-up the fascinating changes that the seasonal cycle brings to our natural environment."
Grundon's Head of Compliance, Toni Robinson, visited the trail to see the work for herself and said afterwards: "I was so impressed with all the work that the volunteers have been doing."
"Helping local communities to access and enjoy their beautiful surroundings is very important to us and this project does exactly that. Well done to everyone for all their hard work."
Toni Robinson
Head of Compliance
Throughout the year the trail, on land owned by Hinksey Heights Golf Club, is extremely well used and among the visitors are members of the Little Oxplorers, an Oxfordshire-based community of 'big and little adventurers', which encourages both young and old alike to get out into the countryside.
Rachel Sanderson, from TOE, said: "This is such a brilliant project and TOE is delighted to have been able to provide three grants over the last three years, ensuring that the contribution made by the LCF to trail improvements is significant.
"Having young explorers enjoying the Hinksey Heights nature reserve is a perfect example of how TOE meets its aim to 'connect people with their environment by building engagement with nature'."
Set up three years ago, the Friends of Hinksey Heights volunteers have increasingly taken on a leading role in preserving and managing the reserve's natural habitat, and learning conservation techniques, including coppicing and hedge laying.
In addition to Grundon's support, further funding comes from organisations including Vale of White Horse District Council and Natural England.