Grundon Waste Management was delighted to welcome the Rt Hon Theresa May MP to its Knowl Hill clinical waste operation on Friday, 28 August.
The facility is part of the former prime minister's Maidenhead constituency, and her visit enabled Mrs May to say a personal thank you to employees who played – and continue to play – such an important part in working with the NHS throughout the Covid-19 pandemic.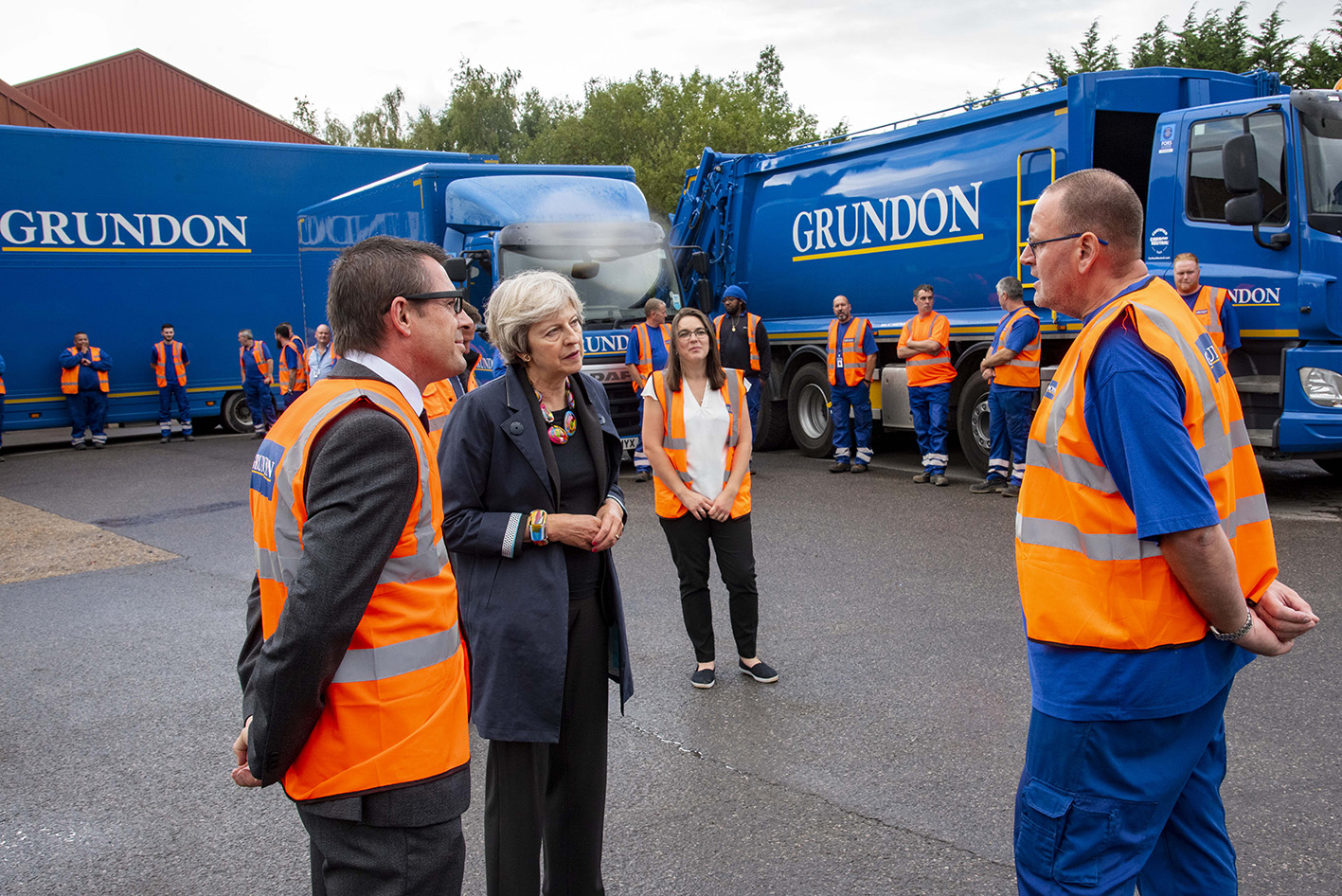 Welcoming her, Grundon chairman Norman Grundon, said: "We know that Mrs May is a huge supporter of the NHS and we are delighted that today she is able to meet some of our very own 'unsung heroes' who work behind-the-scenes to provide such vital services to our health service.
"We have always been proud to work with the NHS, and indeed have won awards for our work with various Trusts, so we are honoured that our former Prime Minister has found time in her busy schedule to join us."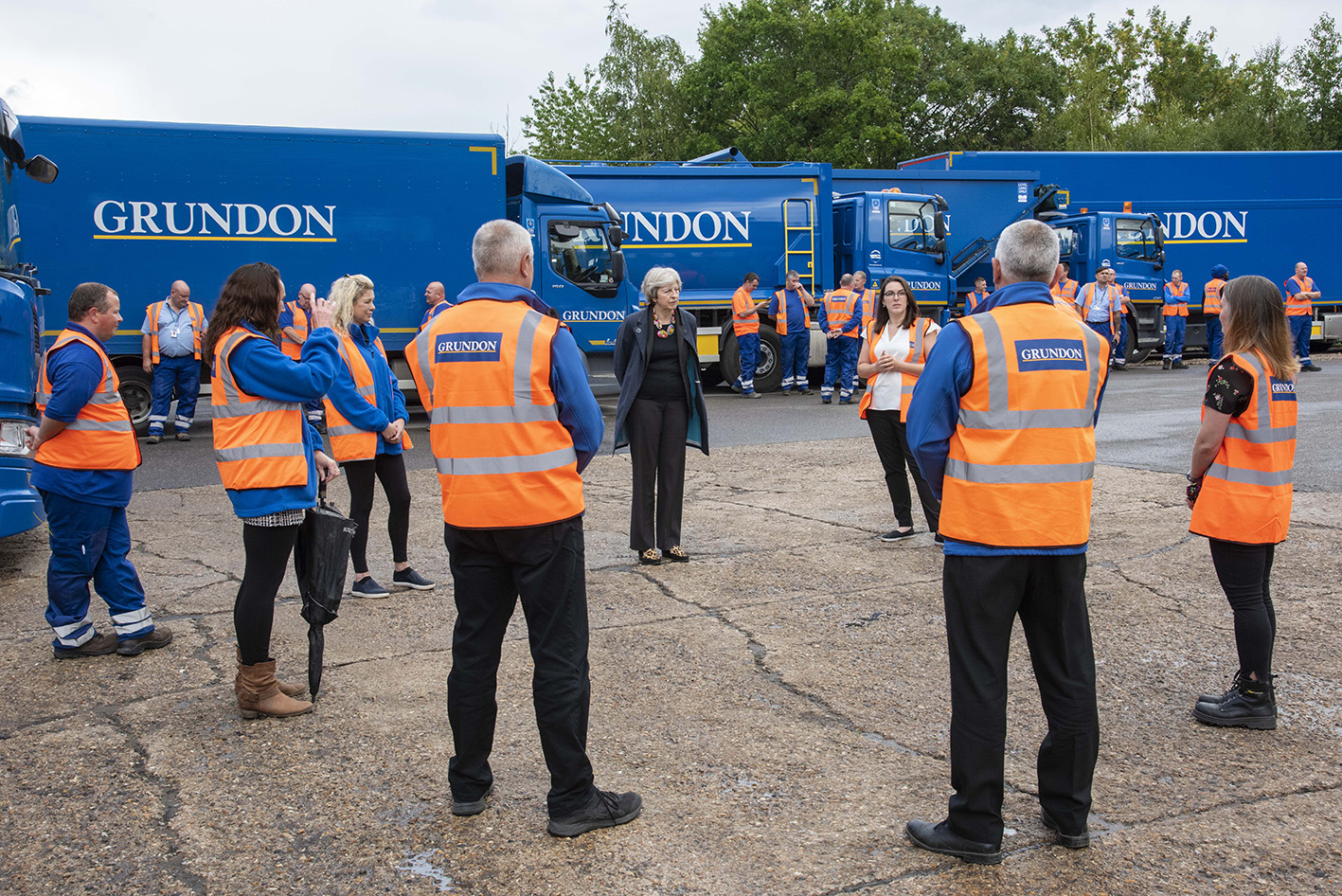 During her visit, Mrs May met some of the specialist clinical waste drivers and treatment facility operators, plus other members of the Knowl Hill team.
She commented: "I had an extremely interesting visit to Grundon Waste Management, and I want to pay tribute to all those who have been working extremely hard in Grundon's clinical waste division during the COVID pandemic.
"It's too easy to forget that during the pandemic there were many people working behind the scenes to support the NHS and ensure they could continue to do their vital work."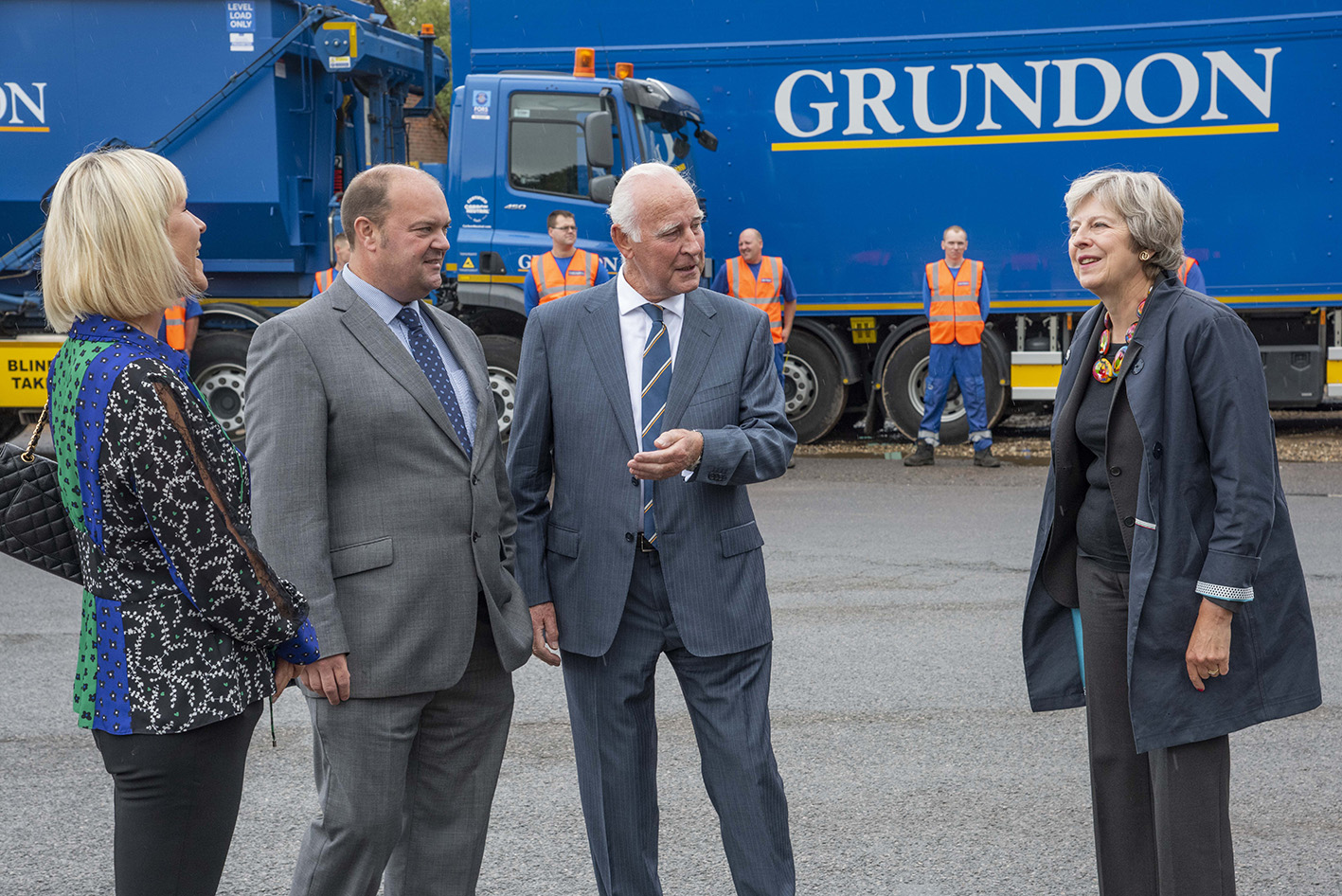 At the start of the pandemic, Grundon was asked to provide clinical waste collection and disposal services for the NHS Nightingale Hospital at London's ExCel conference centre, and worked with the relevant authorities to provide advice and support based on its experiences in the healthcare sector.
At the same, it has continued to support its existing NHS customers to manage their clinical waste on a day-to-day basis.
Norman Grundon continued: "The sheer dedication and the willingness with which our teams have responded to all the challenges that the pandemic has sent our way, have been second-to-none and I also want to use this opportunity to say a huge and heartfelt thank you to all our employees for their efforts."
Back to news