Forest Green Rovers Football Club have officially got the ball rolling with their new Seniors' Ambassador Scheme, encouraging older fans to actively engage with the club and community. Following the tremendous success of the much-loved Youth Ambassadors Scheme, Forest Green Rovers (FGR) has invited fans of all ages to leave the sidelines and get involved in the clubs behind the scenes operations.
The League One football club, based in Nailsworth, Gloucestershire, have been on the ball to improve its waste management performance. Since 2015, FGR have been working closely with Grundon to drastically tackle their environmental impact and work towards achieving their goal of recycling 100% of their waste.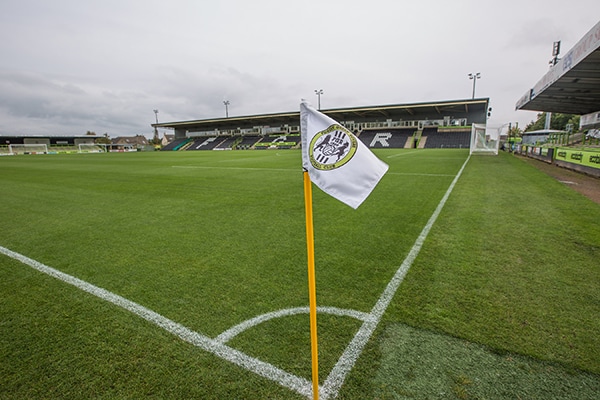 Grundon has proudly supported FGR's Youth Ambassadors Scheme since its launch in 2012. The scheme aims to educate young fans on the importance of sustainability and offer them a fantastic chance to get involved with a professional football club. The long-running scheme accommodates over 120 participants across 60 local schools and colleges. Each year, local children in Gloucestershire have benefitted greatly from the Ambassador program, where children can find out how the club prepares for matches, develop key social skills and learn to advocate for a brighter future.
Ambassadors can get involved in a whole host of match day activities and volunteer work within their local community. These range from handing out the club's 'Green Devil' newsletter (with over 5,000 physical copies distributed each month) to baking homemade cupcakes for the local nursing home. Ambassadors receive a season ticket and one-of-a-kind FGR replica shirt, made from recycled coffee grounds, which significantly reduces the clubs' reliance on using plastic. Youth Ambassadors can also enjoy learning about the club's environmental initiatives through getaway trips, pop quizzes and fun challenges.
Kicking off the new Seniors Ambassadors Scheme
The new Senior Ambassador Scheme launched this year and headed up by Phil Drew, Community Wellbeing & Inclusion Co-ordinator/Coach at FGR, aims to involve FGR's older fans, who are eager to muck in with their favourite club.
Grundon has a passion for supporting local communities, with the bonus of spreading an important environmental message and we're delighted to be supporting another Ambassador Scheme initiative! The club has already received an impressive number of sign-ups from retirees, care home residents, parents, full-time workers, and residents of local independent living centres. This unique opportunity encourages members from diverse backgrounds to enjoy community lunches and action-packed matches, along with distributing the club newsletter to a wider range of readers such as friends and families, workplaces, social clubs and care homes.
"It's a feeling of belonging and adds extra interest"
An FGR Senior Ambassador from an Independent Living Group in Nailsworth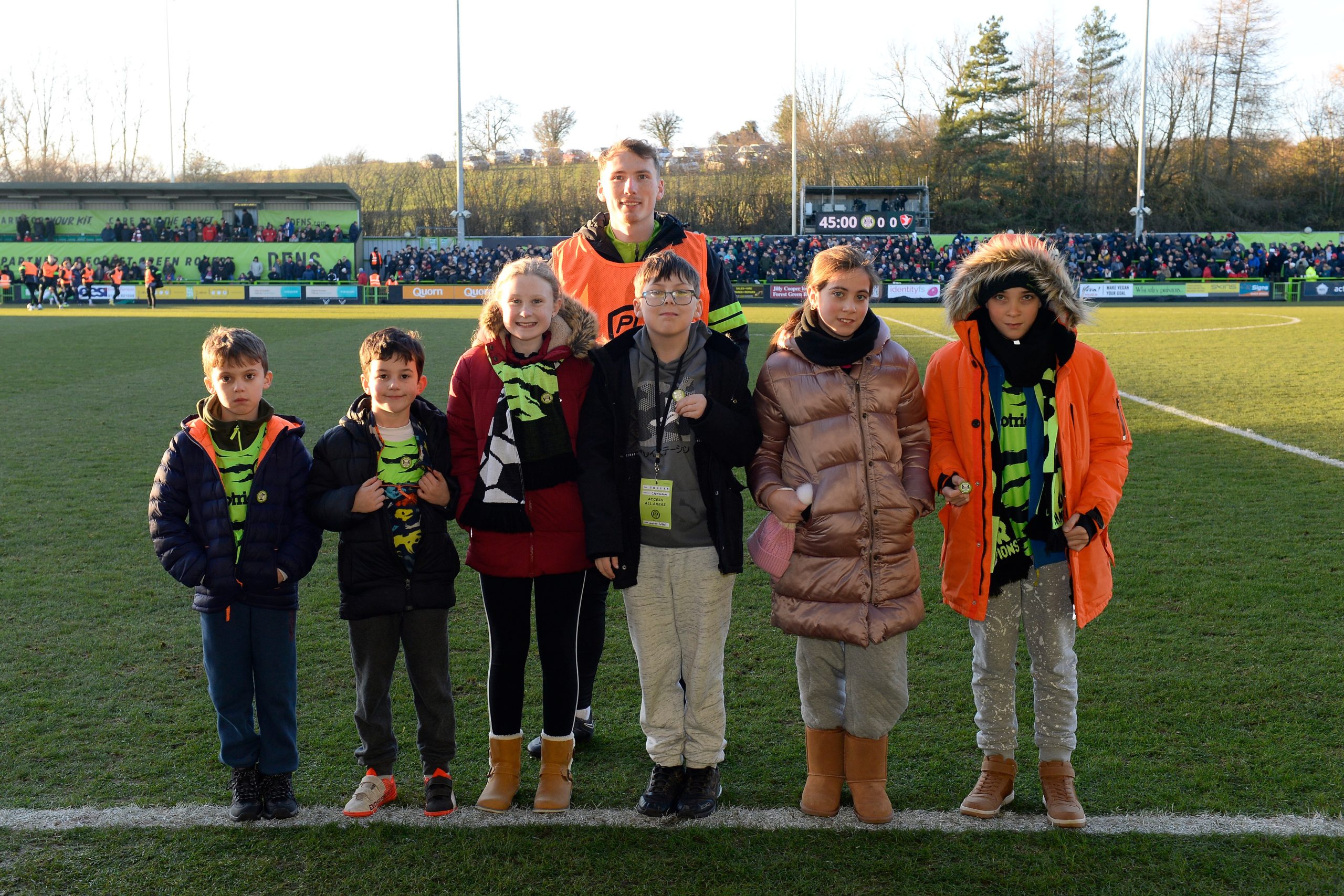 Senior members take strides to help the club chaperone younger fans, steward on match days, volunteer with local communities and spread the word on all the amazing environmental protection initiatives FGR practices on and off the pitch. Senior Ambassadors join a social community of friendly, like-minded people they can be proud to be a part of and can make good use of their season pass and prized FGR replica t-shirt!
"I'm delighted to be able to represent FGR. It's a pleasure to see the next generation of FGR fans coming through and supporting the club and its green credentials."
Paul, one of the current FGR Senior Ambassadors
FGR shares Grundon's ambition to build a sustainable future and is committed to being a key player in promoting sustainability in sports. Alongside supporting the Ambassador Schemes and FGR's Under-15 team, Grundon is helping to ensure that the club's waste is diverted from landfill and sent to recycling and recovery facilities.
As of 2017, FGR has sent zero waste to landfill and thanks to our close partnership, in 2019 they were awarded the prestigious Gold Green Apple Award for Environmental Best Practice in Sports Leisure & Hospitality. That same year, FGR was also named the world's greenest football club by FIFA and is the first football club in the world to be certified carbon neutral by the United Nations. Waste management plays a major role in protecting the environment and we are extremely proud to work with a club that recognises this and continually shoots for higher standards.
Forest Green Rovers' massive success with their Ambassador Schemes and recycling initiatives is richly deserved and we are pleased to be working alongside them to deliver these opportunities to local fans of all ages to enrich their passion for the sport, foster new friendships and encourage their efforts as community champions!
To find out more about the ambassador schemes at FGR and learn about all the wonderful work their members are doing, you can visit their website here or contact the club at community@fgr.co.uk.