When global property consultancy and investment management firm JLL decided to reduce its total number of UK suppliers from 2,100 to just 26, competition for a coveted place was extremely tough. Already providing waste management services to some JLL locations, the Grundon Waste Management team worked hard to demonstrate the added value it could deliver on an ongoing basis.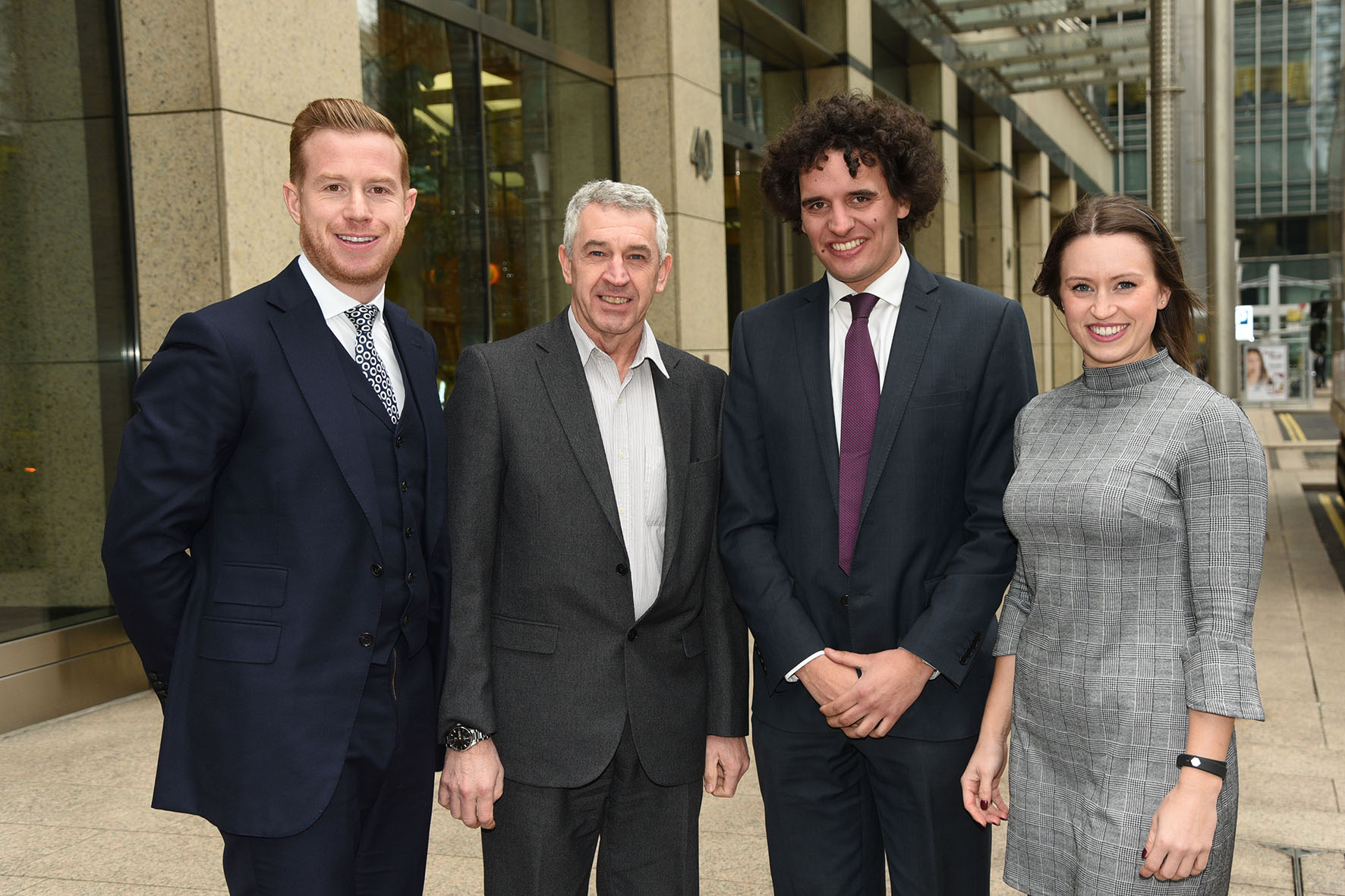 As a result, Grundon was awarded the contract for waste management services to two of JLL's seven regions – Greater London and the South East. Eighteen months into the three-year contract, Grundon has received excellent feedback regarding operational performance, account management and relationship with the property firm.
Grundon is now recognised as one of JLL's top suppliers.
This means Grundon now looks after total waste management at flagship destinations such as The Glades Shopping Centre in Bromley and The Bentalls Centre in Kingston; as well as centres including Ipswich's Sailmakers Shopping Centre and Windsor Yards shopping centre in Windsor.
Stephen Hill, Grundon's Head of Sales, who was part of the team that were awarded the account, says they are thrilled.
"This is a tremendous accolade and one we are extremely proud of," he said. "JLL puts huge emphasis on its supplier relationships and this proves we are doing a great job. Thanks must go to the huge input from JLL's own team, which has worked very hard alongside ourselves to help us make a real difference."
Alastair Williams, JLL's Procurement Category Manager – Soft Services, said his organisation surveyed all facilities managers to ask for feedback on suppliers and then ranked them accordingly.
"We wanted to know about levels of service, what makes a good relationship in our FM's eyes," said Alastair.
"Grundon are our best performing waste supplier by some distance they deliver a very personable approach and the account is very process and procedure driven. Our account managers, Kieran and Alex, have done an exceptional job, they take such pride in their business, they really care about setting a good example and they always go the extra mile, which is why Grundon is so successful."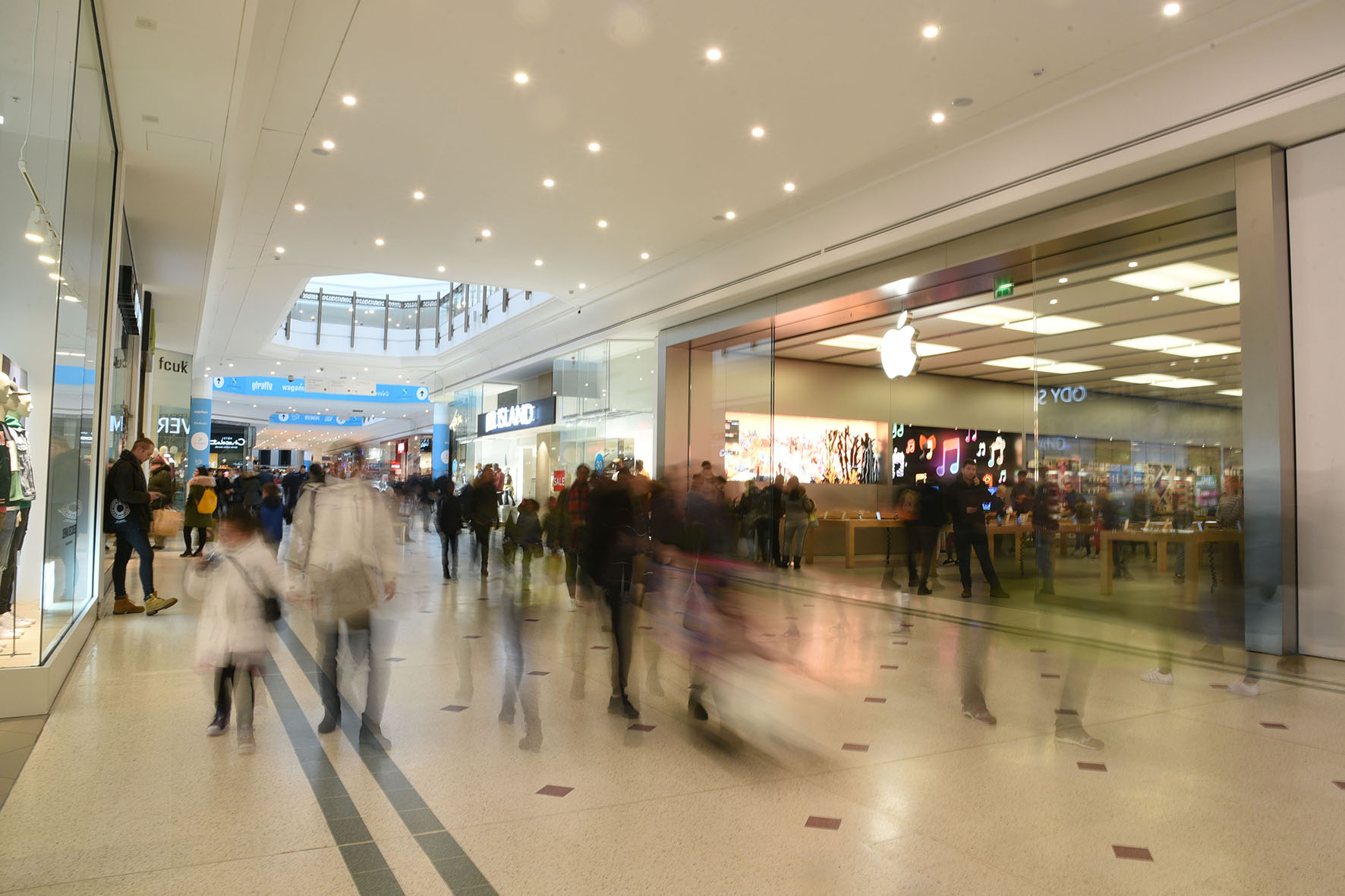 The road to Grundon's achievements began with an 18-month tendering process, attending site visits across JLL's wide-ranging property management portfolio – including shopping centres, retail parks, offices and other commercial premises – meeting facilities managers and really getting to know the business.
Once Grundon was awarded the account, further meetings took place and the initial period saw the introduction of a like-for-like service in order to achieve a smooth transition.
After the first three months however, a number of changes started to be introduced. Kieran Bogira, Grundon's Senior Business Relations Manager – JLL, who looks after more than 50 JLL properties in the Greater London region, explains: "After our original fact-finding visits, we started to undertake waste audits across the JLL portfolio to help us identify where improvements could be made.
"This entailed us taking the contents of individual sites' compactors and bins back to our Materials Recovery Facilities (MRFs), tipping the contents onto the floor and reviewing the composition of the waste. By doing this we were able to look at the quantities of specific target waste streams, for example, recyclables such as plastics and cardboard, and look at ways in which we could increase recycling through improved segregation.
"We then introduced a consistent and uniform approach to segregating waste streams across all JLL sites. Knowing that each location had its own unique challenges and was generating differing waste streams, we met with each facilities manager to talk about their own environmental concerns and goals. This enabled us to provide them with a bespoke service and different containers, all of which adhered to a uniform colour-coded system to make segregation and reporting simple."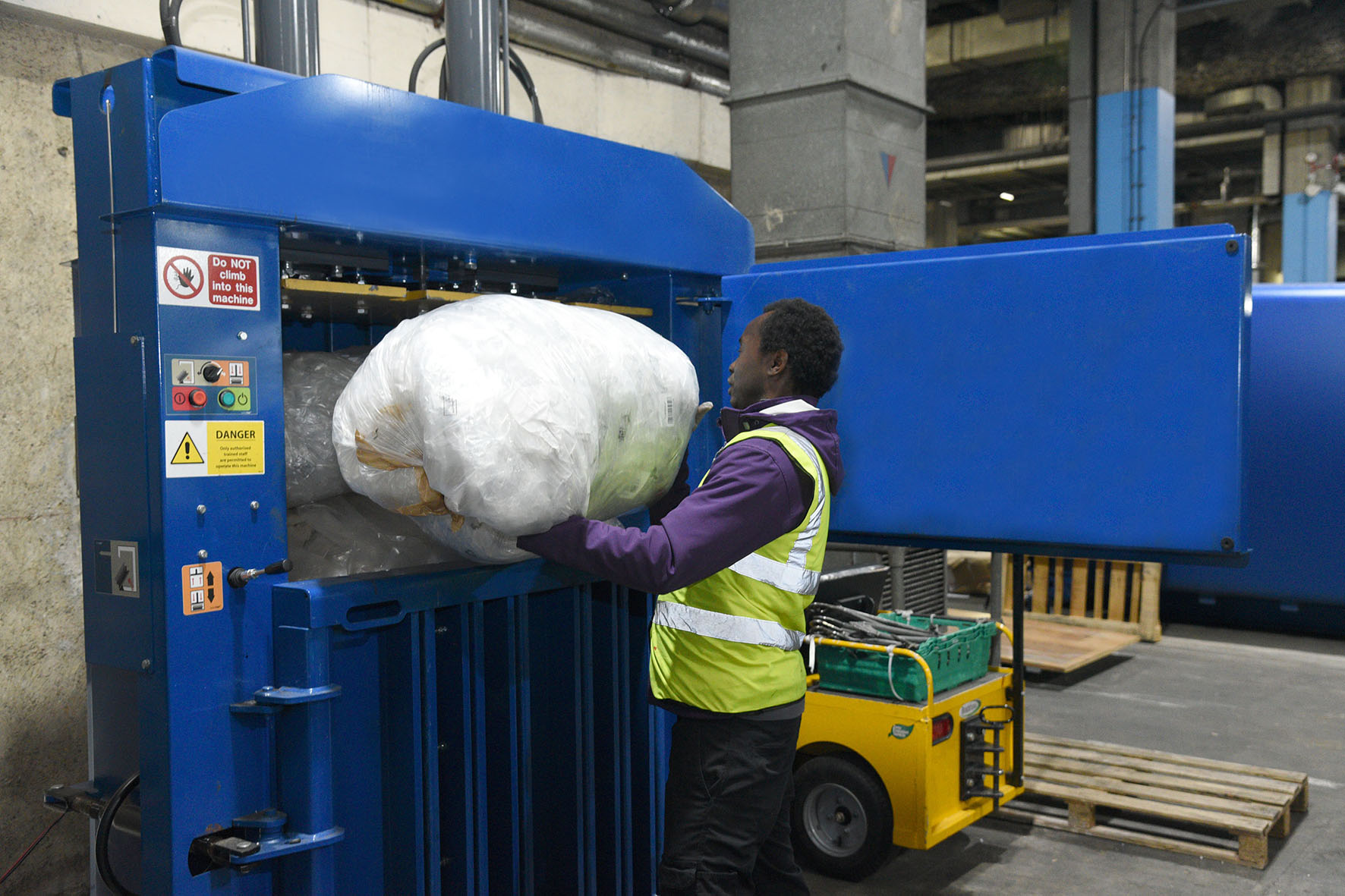 A flexible approach to waste management
Kieran's colleague Alex Grant, Business Relations Manager – JLL, who manages over 50 JLL properties in the South East region, says levels of recycling and waste management activity varied considerably at different locations.
"JLL has a portfolio that consists of a wide range of properties, from offices, various commercial premises, shopping centres, retail parks and leisure facilities. The portfolio is constantly changing, with new sites being acquired regularly. This presents a challenge, as each site has its own unique waste management requirements, requiring Grundon to provide a flexible approach to the service we provide," she said.
"We have been very focused on waste management education as waste procedures were a real mixture, some sites were doing very well, whereas others hardly recycled at all and had waste being sent to landfill.
"Relationships are also key, we have regular meetings with on-site facilities managers to talk about new innovations, recycling initiatives and re-use schemes. We are continuously looking at ways we can improve the service, adding further value, and we also ensure they have access to all the necessary waste stream reporting statistics for their own reports.
"By taking this approach, we've managed to improve awareness of the benefits of segregating waste, improved recycling rates and have ensured that zero waste to landfill has been achieved across all sites."
Total waste management service improves recycling 
The Grundon team is currently focused on achieving a 28% increase on recycling figures across the entire property portfolio it is responsible for, and this is being achieved through the introduction of a total waste management service, including the collection, treatment and disposal of plastics, cardboard, food, confidential waste and hazardous materials.
Individual JLL sites have benefitted from the introduction of new waste education initiatives, segregated collections, equipment and clear segregation signage.
One such site that is reaping the rewards of rolling out an engagement programme and making improvements to its segregation and signage is the Windsor Yards shopping centre, in Windsor, formerly known as King Edward's Court. Following a consultation with both the centre management and the tenants, Grundon introduced dry mixed recycling and food waste collections services to complement the existing cardboard and general waste collections.
To ensure that correct segregation was made as simple as possible, each of the 36 bin stores within the service yard has bespoke signage and graphics to indicate which sacks go where, and to help avoid contamination. Grundon also launched Tenant Waste Engagement Days with the emphasis on creating tailored services, such as posters and signage that clearly communicated recycling messages to encourage employees to be involved.
The improved waste stations with their signage have made the correct disposal of all waste streams more convenient and having boosted recycling rates.
Other successes include Ipswich's Sailmakers Shopping Centre, which has introduced a dry mixed recycling service for both tenants back-of-house and also in public areas and, as a result, has seen its recycling percentages rise by 24.35% since the first quarterly report. The shopping centre has also achieved zero waste to landfill status.
At the Kings Mall Shopping Centre in Hammersmith, Grundon has introduced a vertical baler on-site. It means that instead of putting cardboard waste into general waste containers, the baler now produces six tonnes of cardboard per month; both boosting the shopping centre's recycling figures and generating an income from the sale of the cardboard, which it offsets against general waste charges.
In February 2018, when the centre opened a new food court, Grundon introduced its dedicated food waste collection service, ensuring that unwanted or excess food at the retail outlets is segregated into special food waste bins and then sent for Anaerobic Digestion (AD) instead of landfill. At the same time, a dry mixed recycling service was added, enabling the outlets to dispose of items such as cans, magazines and plastic bottles into one container, which is then collected and segregated at Grundon's MRFs.
Edgeware's Broadwalk Shopping Centre is also seeing benefits from the introduction of new equipment, this time in the form of a horizontal cardboard baler. The new baler has dramatically reduced labour costs and saved time as staff no longer have to flatten the cardboard boxes before loading them, while its automatic stop-start facility provides greater efficiency. Once compacted, the bales also comprise a higher tonnage of cardboard, adding to their value and the complete bales are simply collected and processed for recycling.
A hazardous waste service has been integrated into the existing general waste, mixed recycling and food waste collections at the Bentalls Centre in Kingston – home to over 75 stores.
All of the centre's waste items that are classified as hazardous, including oils, paints, gas canisters, light bulbs and fluorescent tubes, are now collected and taken to Grundon's Hazardous Waste Transfer Station located in Ewelme, Oxfordshire. This ensures that the centre receives a cost effective solution that ensures that it is fully compliant with all relevant hazardous waste treatment legislation.
In addition to this, Grundon's Haz-Box service has been rolled out across JLL's various office and commercial premises. The Haz-Box service operates nationwide and is a cost effective and compliant way of managing small volumes of hazardous wastes.
One JLL location that is benefitting from the use of the Haz-Box service is the 27 Great West Road office in Brentford. Here, the Haz-Box is used to store everyday office items such as toner cartridges, batteries, aerosols and cleaning chemicals, that would be classified as hazardous waste until they are collected and taken for recovery and recycling.
The introduction of dedicated food waste bins across multiple sites has also significantly impacted on recycling rates and reduced the costs of general waste collections. By taking waste food out of the general waste bins, it has enabled it to now be sent for AD and the weight of general waste bins has been reduced, helping with manual handling.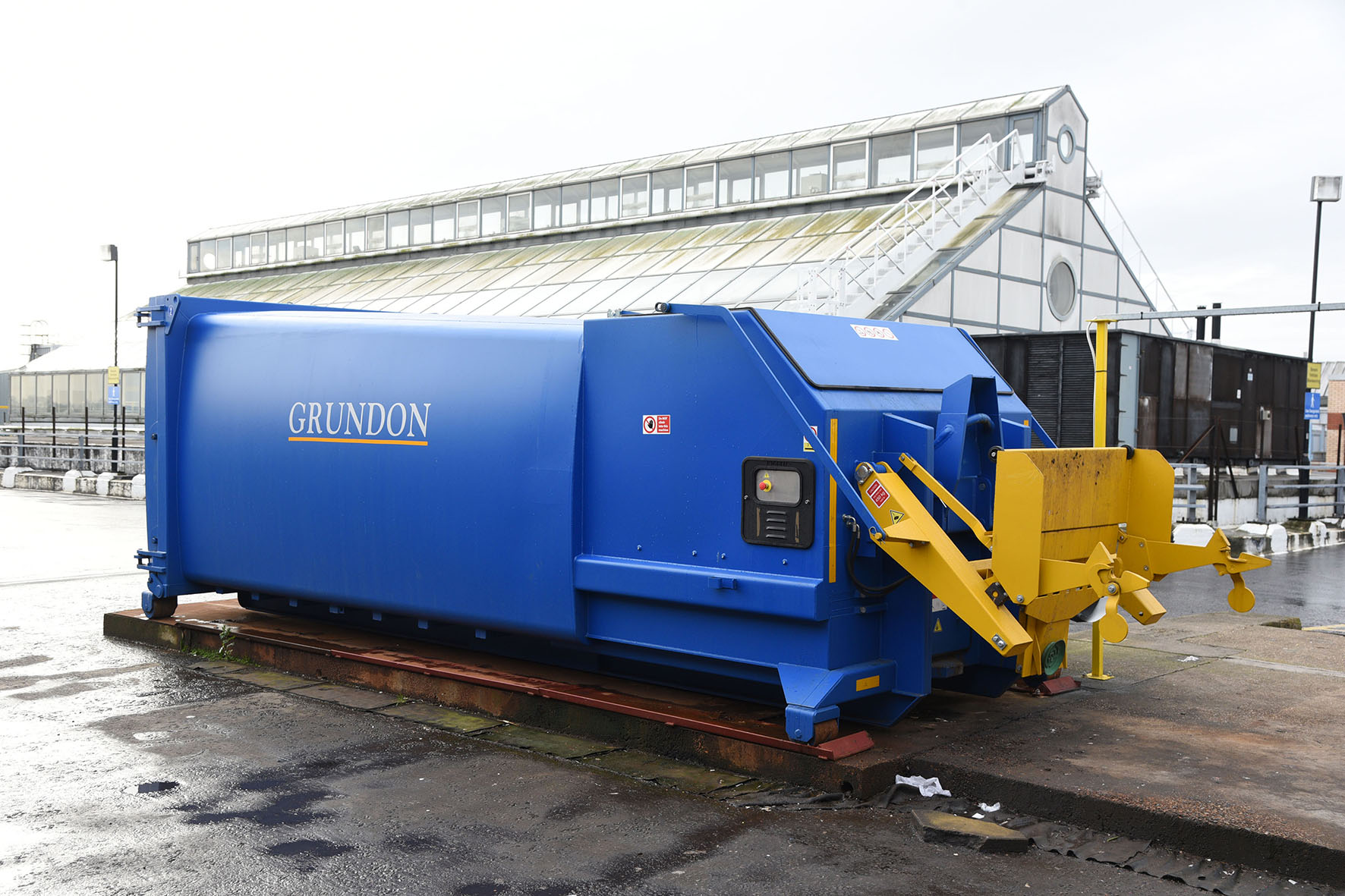 Building relationships through clear communication
Alastair agrees that good communication and relationships are essential and says the feedback from his own facilities managers is always very positive as Grundon seeks to identify the right solutions that fit each different site.
He also believes the fact that Grundon is a family-owned business ensures that family values and ethics are still at the heart of its business.
"They are very good at going into sites and considering the changes they can make to improve recycling and waste management," he said. "Education and innovation are very important, helping our facilities managers understand the benefits that new technology can deliver.
"Of course, if it's investing in new equipment such as a compactor or a baler, there will be an initial cost, but you will recoup that sum through more efficient recycling and reprocessing and overall you are improving the way you manage your waste.
"In addition, Grundon are very good at reporting all the waste data information, translating it into digestible and tangible information that really means something, and in turn allows us to pass that on to our tenants, who want to know their environmental goals are being achieved."
He concluded: "The one single word that defines how I feel about Grundon is confidence – I have every confidence in their ability to do a job and deliver whatever we may ask of them. That's why we enjoy working with them so much."
Back to news