When Giffords Circus arrived in Windsor Great Park on Thursday (July 12), Tweedy the clown had a very special trick up his sleeve – the Recycle Bicycle.
The faster he peddles, the more plastic bottles are shredded and the faster the on-board umbrella turns.
Designed especially for him by Grundon Waste Management's welding experts, the bicycle was built from scratch with recycled pieces from other bikes and plenty of new additions, including a cut-down Grundon wheelie bin and its very own shredding mechanism.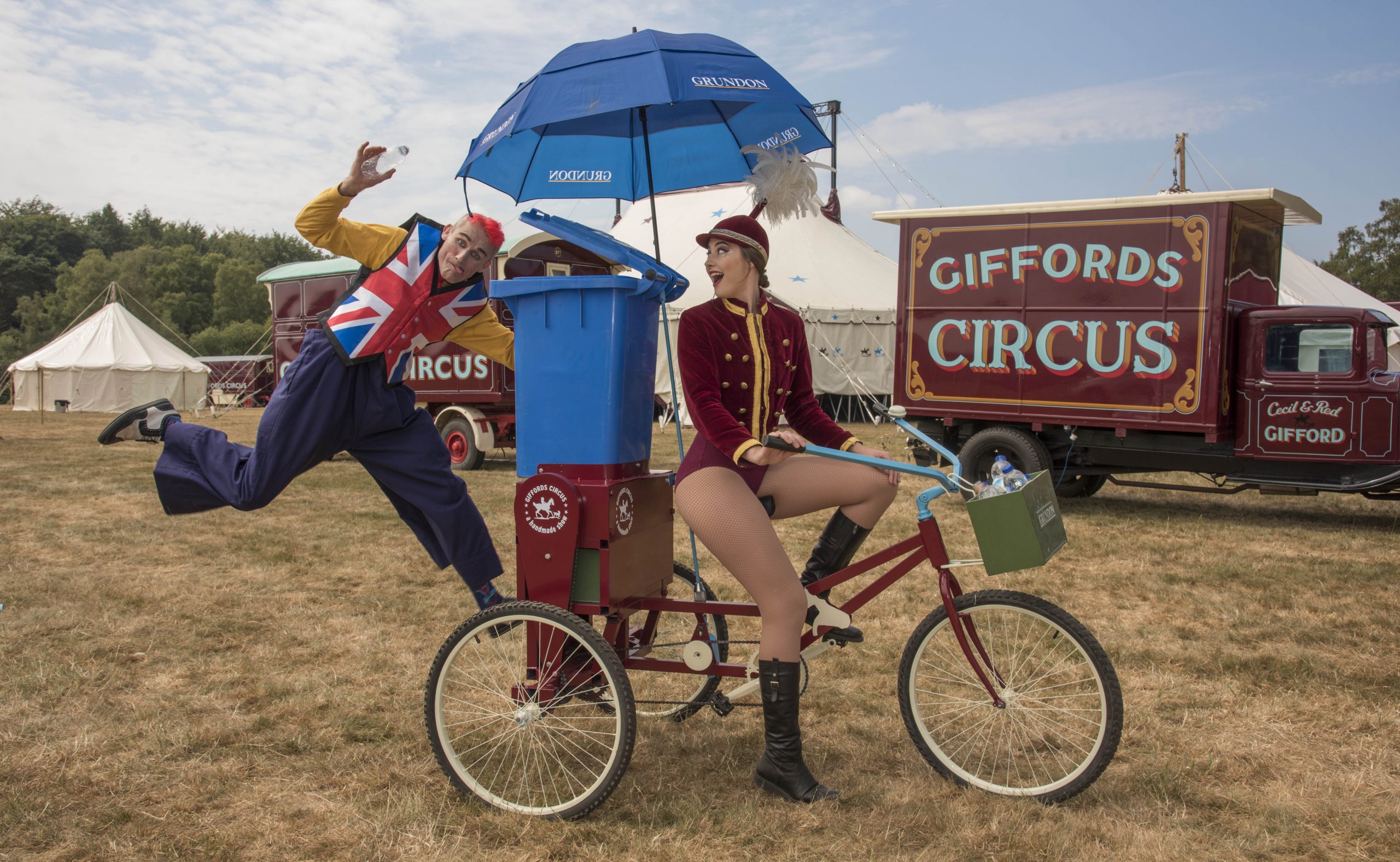 The idea came after Nell Gifford, owner of the circus, and Neil Grundon, Grundon's deputy chairman, started talking about different ways to raise the profile of recycling.
Nell said: "Everyone loves our mischief-maker Tweedy, so who better to help us promote the importance of recycling to all our young fans. The bicycle is a great fun way to spread the word and we hope that as well as having a great time at the show, everyone will realise there's a serious message to take home too."
Neil said: "We're always looking for new and innovative ways to talk about recycling and teaming up with Giffords Circus was the perfect opportunity to do something really different. Our team worked really hard on the project and we're thrilled to see the Recycle Bicycle in action in the Big Top."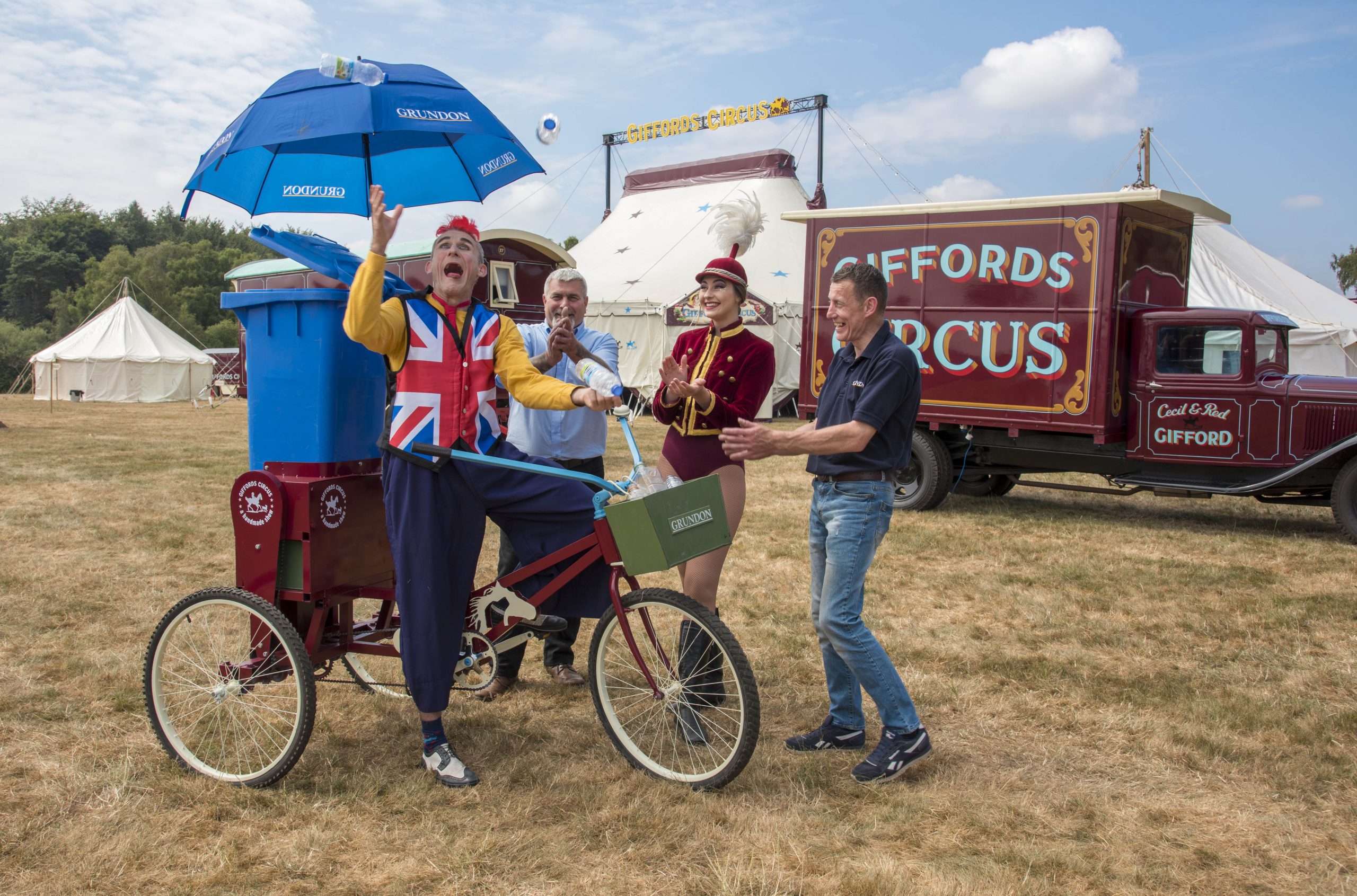 Back to news