Carbon8 Aggregates' recently-opened plant in Leeds played host to a BBC news team last week as part of a feature on capturing carbon dioxide (CO2).
The BBC's environment analyst Roger Harrabin toured the facility and met managing director Steve Greig, to find out more about how the Accelerated Carbonation Technology (ACT) process turns waste carbon dioxide gas into aggregates for use in the construction industry.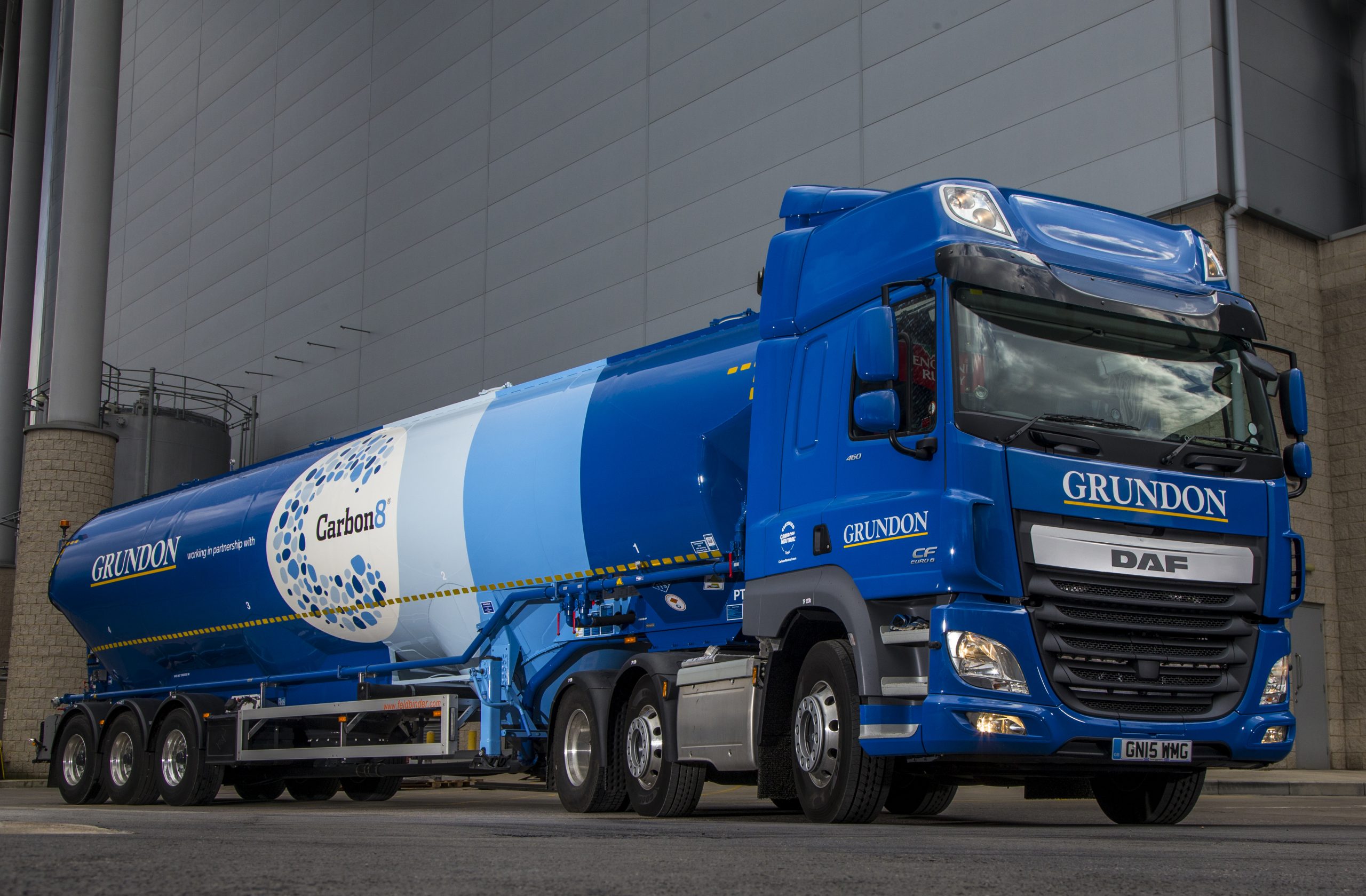 Footage shown on the BBC news on Friday (February 8) featured a dual-branded Carbon8 and Grundon tanker outside the facility, while inside filming showed part of the production process.
Roger Harrabin was pictured sifting through a stockpile of the artificial limestone aggregate pellets, as he talked about how they are created by treating thermal residues (incinerator ash) with CO2. The pellets, known as Carbon8 Aggregate (C8Agg), are principally used in the manufacture of lightweight concrete masonry blocks.
Steve Greig said: "We were pleased to be able to talk to the BBC and explain to Roger how, by capturing more carbon dioxide than is used in the energy required in the manufacturing process, we have been able to produce the world's first carbon negative aggregate."
The interview was part of a wider news story looking at how the Drax power station, near Selby in North Yorkshire, has become the first in Europe to capture CO2 from wood-burning.