In December, The Government published its first new Resources and Waste Strategy for ten years. The strategy sets out how the country needs to preserve our increasingly precious stock of material resources by minimising waste, promoting resource efficiency and moving towards a circular economy.
It also sets out how it intends to minimise the damage caused to our natural environment by reducing and managing waste even more safely and carefully – and tackling the ever-increasing problem of waste crime.
Waste crime takes many forms, including fly-tipping, illegal dumping or burning of waste, deliberate mis-description of waste, operation of illegal waste management sites, and illegal waste export. It has significant economic impacts: in 2015 illegal waste activity was estimated to have cost over £600 million in England alone. Some estimates put this at an even higher figure of £1 billion.
The Government plans to improve intelligence sharing on waste crime and toughen penalties for waste criminals.
Source: UK Government
The strategy sets out its ambition to double resource productivity and eliminate avoidable waste of all kinds by 2050.
It has put in place a series of road markers to achieve this, which include working towards all plastic packaging being recyclable, reusable or compostable by 2025 and stopping all food waste going to landfill by 2030.
The strategy includes some key overall objectives:
Producers will carry the full costs of disposal for packaging they place on the market
A tax on plastic packaging which contains less than 30 per cent recycled plastic
The sustainable management of chemicals through a separate chemicals strategy
Encourage businesses to work together in 'resource efficiency clusters'
Redistribute edible food to those who need it most instead of it going to waste
Publish a new food surplus and waste hierarchy
A review of the Packaging Recovery Note (PRN) scheme
It also aims to incentivise consumers to purchase more sustainably, ban plastic products where alternatives exist and support the market for remanufactured goods.
Waste recycling rates have largely plateaued since 2013. The Government plans to ensure that householders and businesses have a weekly separate waste food collection but says this is subject to consultation. It also wants to improve urban recycling rates and will be working with businesses and local authorities.
The strategy also promises to support further investment and innovation in resource efficiency and encourage innovative waste treatment technologies.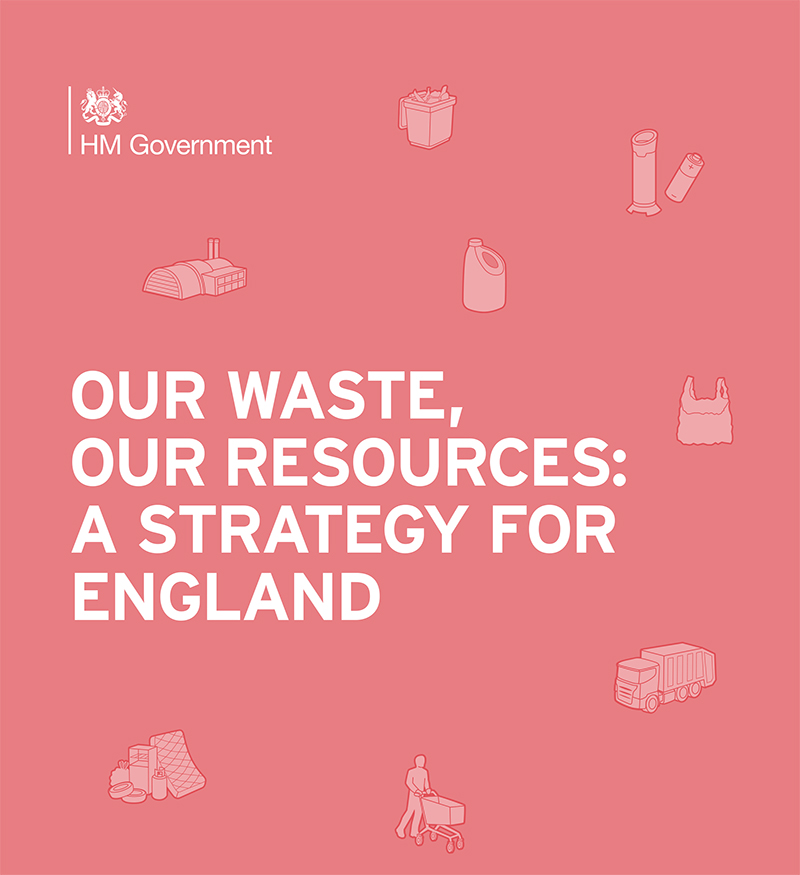 Grundon supporting consumer campaigns to promote reusable alternatives
As part of its strategy, the Government wants to encourage consumers to replace single-use or short lifetime products, such as water bottle and coffee cups, with reusable alternatives.
Grundon owned Greenredeem works with councils to help residents to recycle more and dispose of less.
Greenredeem also offers reverse vending technology. These are freestanding kiosks which allow people to scan the bar code from a waste can or bottle and feed their waste into the machine. In return they receive a voucher or gain points which can be redeemed for rewards or even donated to local charities.
The Government has also highlighted that water fountains and refilling points are now being installed in every town and city across England. Water UK is also committed to expanding into more rural areas.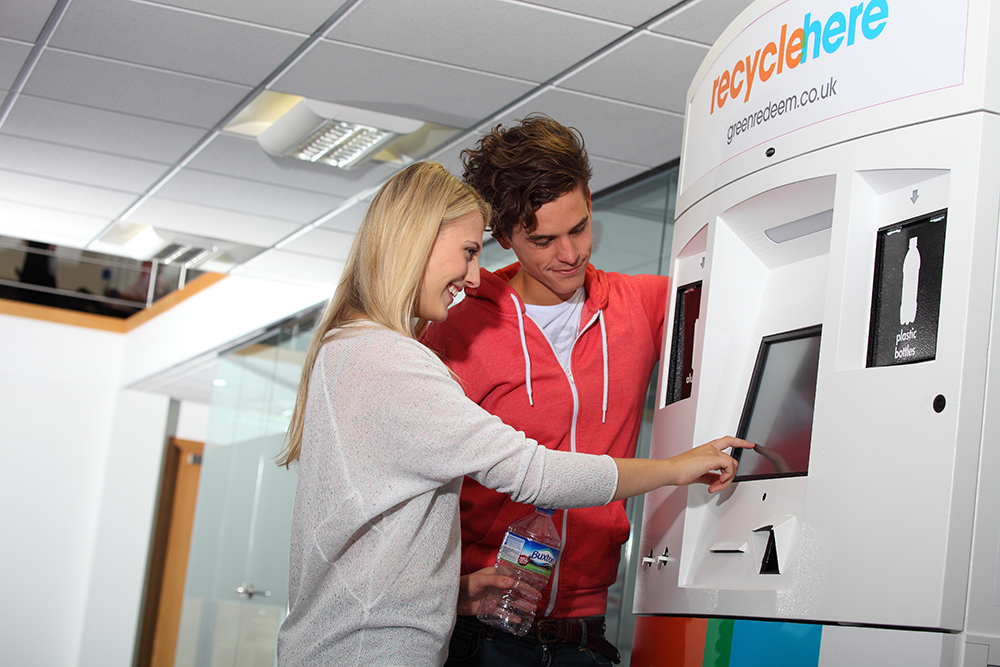 Making the polluter pay
Making producers pay for the packaging they produce is a powerful incentive to innovate, reuse or recycle. The 'Extended Producer Responsibility' (EPR) will incentivise producers to design their products to make it easier for them to be reused, dismantled or recycled at the end of their life. The Government aims to set up an EPR system into which all producers contribute.
While packaging reform remains its immediate priority, by the end of 2020 the Government will look at changing the waste electrical and electronic equipment (WEEE) and batteries producer regimes to incentivise more sustainable product design. It estimates that there are over 320 million portable batteries every year which the UK is not yet recycling.
By 2022 other areas of waste management will come under government scrutiny: textiles, bulky waste (such as furniture and carpets), construction materials, vehicle tyres and fishing gear.
The Government also wants to encourage the use of the safest chemicals, by using "green chemistry" along with non-chemical alternatives. It also wants to better identify and track chemicals. Currently some chemicals cannot be tracked through the supply chain and recycling companies such as Grundon don't know which chemicals are present in the materials we receive.
Businesses can do more to recover resources and manage their waste more efficiently
While the Government says that recycling rates in business are often lower than households, however, many Grundon customers are bucking that trend with our help.
The Government has also said it will take action to ensure that businesses separate more of their waste, and wants them to publish or make available information about the amount they recycle.
It advocates developing shared collection services for businesses in close proximity, saying this could help them reduce costs and it plans to investigate service options alongside other measures, to help cut costs, particularly for small and medium-sized enterprises.
Another promise set up in the strategy would be to publish guidance to help local authorities, businesses and charities improve their collection facilities and increase collection for reuse and remanufacture.
Hazardous waste is always a problem. The waste management industry has told the government that there are few or no incentives to encourage the management of hazardous waste at the higher end of the waste hierarchy. As a result, the Government plans to call for better record keeping, while trying to minimise burdens on business alongside looking at improving hazardous waste management practices.
Other plans include a desire to move away from weight-based waste analysis towards impact-based targets and reporting. Some lightweight materials have big environmental footprints, such as plastics, while some heavy materials, such as aggregates, have much smaller footprints. It has said it will work with technology firms to develop digital solutions for tracking waste and hopes to share more waste movement data.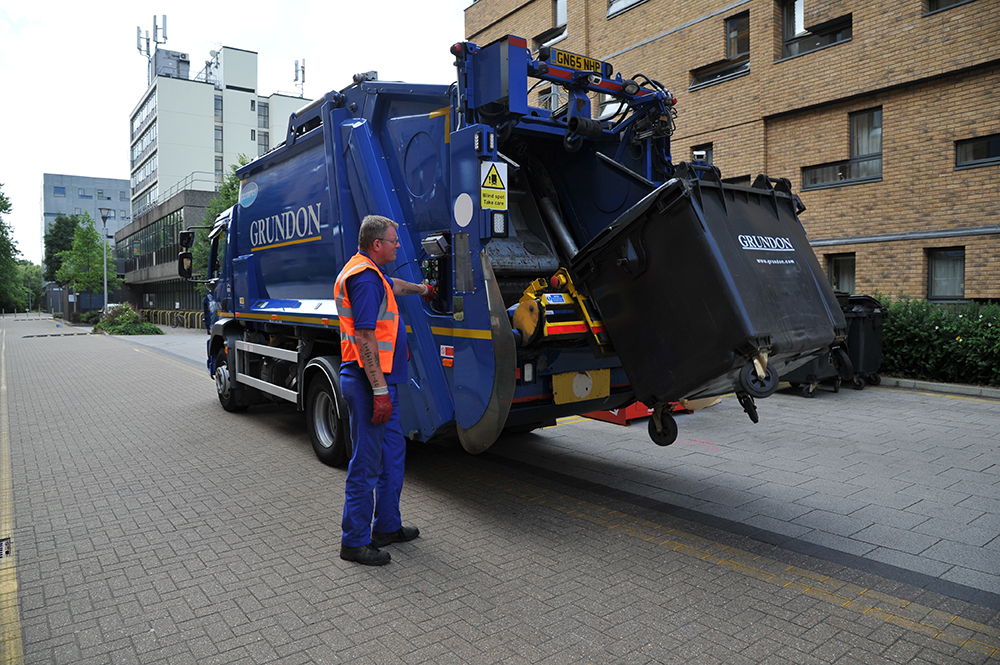 Measure for measure drives efficiency
According to the Environment Agency, the UK generates over 200 million tonnes of waste per year, but the data gathered about what exactly is generated, how much, and the journey from initial collection to its final destination is limited. Different systems for reporting across England, Scotland, Wales and Northern Ireland currently adds to the complications.
UK Government strategy supports the EU's Circular Economy Package
Last year, the European Union launched its Circular Economy Package to transform the way products such as items made using plastics are designed, produced, used and recycled. By 2030, its directive states that all plastics packaging should be recyclable.
It acknowledges that this is a highly ambitious vision, including setting out a target for producers to pay 80 per cent of the full net cost of recycling.
The UK Government's strategy largely mirrors that of the EU, so that when Brexit happens, this country has committed to continue its proactive environmental policy.
Chief Executive of the Resource Association, Ray Georgeson, has welcomed the new Resources and Waste Strategy. He said: "It is an important contribution and route map for significantly improving resource management in England. Although many key proposals remain subject to consultation, the signalling of major change is clear. If effectively implemented, many of the measures outlined hold the promise of the kickstart to the circular economy that we urgently need."
A circular economy allows resources to be kept in use as long as possible. Recovering and regenerating products and materials whenever possible will extract maximum value from them.
How will the Government's Resources and Waste Strategy affect Grundon customers?
Sales and Marketing Director, Bradley Smith says this is the ideal opportunity for producers and manufacturers to start working more closely with waste management companies such as Grundon when planning production.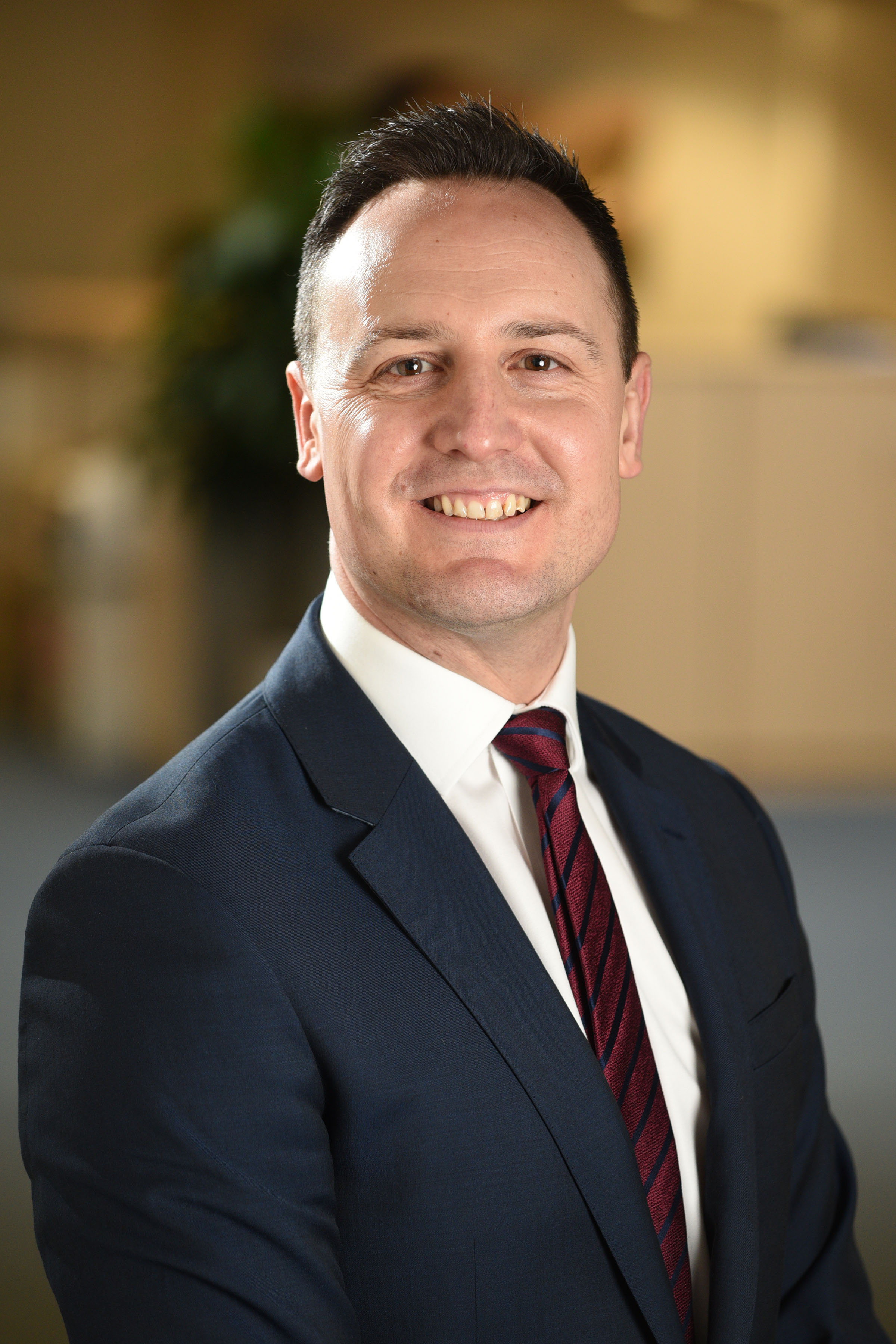 "With producers being required to carry the full costs of disposal for all packaging they place on the market, and the taxation of plastic packaging which contains less than 30 per cent recycled material, those who are willing to meet the challenge head on will find it easier to meet these new government requirements," he said. "Waste management companies need to ensure that we can recycle the products of the future, and we want to make our vast expertise and knowledge available to all manufacturers."
"Sometimes a manufacturer can make short-term decisions which don't make long-term sense."
"Washing tablets used to come in cardboard boxes, which are easy to recycle," said Bradley. "Then some manufacturers repackaged them in plastic pouches, citing the reduced weight as being an advantage. But this is now plastic waste, which is lighter but much harder to dispose of.
"Another hugely problematic product are the mastic guns which litter the work sheds and trucks of the thousands of builders and decorators up and down the country. Many of these contain hazardous materials, but they're so common that few people really appreciate that fact.
"Grundon has specialists and technical chemists who can give sensible and practical advice. The Government has said it wants to encourage businesses to work together in resource efficiency clusters and we are ready to do this," said Bradley.
"In fact we think it's long overdue."
The Government's new Resources and Waste Strategy is a step in the right direction
"The Government's new Resource and Waste Strategy is a weighty, well-thought through document, but it's getting the conversation going," continues Bradley.
"Most importantly it's getting the waste management industry involved, something we've been calling for, for years.
"There is now much more transparency within manufacturing about what materials are being used, and we need to build on that momentum."
Back to news