At Brighton Marina, General Manager Kirsty Pollard and her team are taking a tough approach to waste management.
In February 2018, the marina's recycling rate stood at 34.4% and now, after little more than a year, the figure has nearly doubled to 62.5%.
The huge improvement came after commercial owners Landsec set the target of a 75% recycling rate by 2020, something the marina is now well on the way to achieving.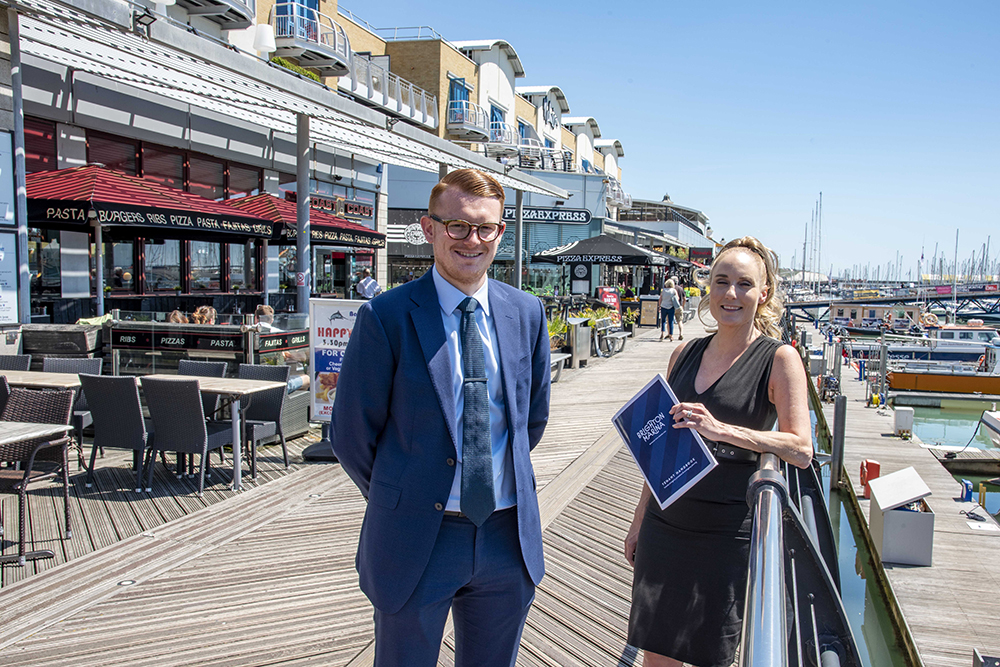 A number of new measures were introduced to help change the way tenants manage their waste, including strict spot checks on waste going into bins in the service area, CCTV monitoring to catch anyone fly-tipping or causing contamination, and an ongoing education and training campaign to explain the benefits of waste segregation.
"It is a challenge, but it is about chipping away and being able to take people on a journey so they see the importance of what we are trying to achieve," says Kirsty.
"Our priority is to change the culture, to encourage people to come with us and realise that this isn't just about the environmental issues – as important as they are – it is also about realising there are direct savings to be made which impact on them via the service charge."
Working alongside Kirsty and her team and providing insight and ideas is waste specialist Grundon Waste Management.
Year-on-year, over the last two years they have managed to increase the amount of mixed recycling by 11%, reduced general waste by nearly 100 tonnes, and increased the amount of segregated food waste sent to Anaerobic Digestion by over 30 tonnes. Zero waste to landfill has also been achieved.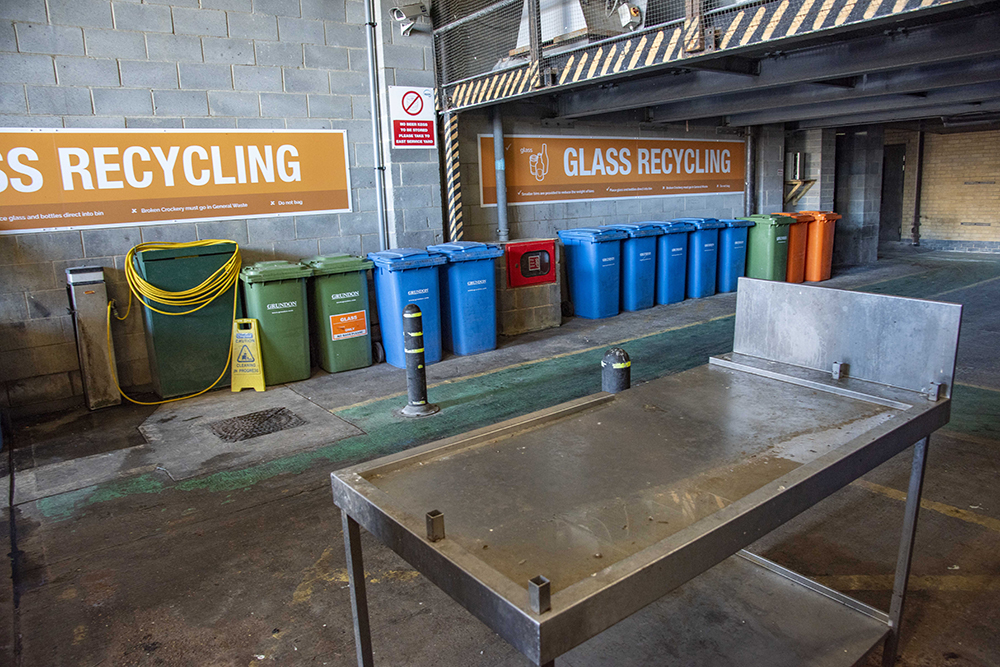 New glass recycling stations collected almost 100 tonnes of glass for recycling within the first year – previously all glass went into a compactor – and corridor bins and food caddies have been installed in all offices.
The UK's largest marina, Brighton Marina is home to a range of cafes, bars and restaurants, shops, bowling, gym, cinema, luxury hotel, over 1,000 apartments and the boats themselves.
Although the marina's cleaning team and on-site operations manager manage and monitor the waste service area, it is up to tenants themselves to segregate their waste at source and ensure it is disposed of into the right containers.
It is, says Kirsty, an ongoing challenge in an environment where staff turnover is generally high, explaining: "Brighton has a highly-transient and diverse population with many short-term jobs. When restaurant staff come out at 1.00am after a long shift, the duty manager will have already left and all they want to do is go home, they don't want to have to pay attention to how they dispose of their waste.
"If we are going to achieve our 75% target all tenants and staff have to be part of that process, so we've had to get tough and give them responsibility to buy into our waste streams. If they still refuse to separate their waste, then we will turn them away."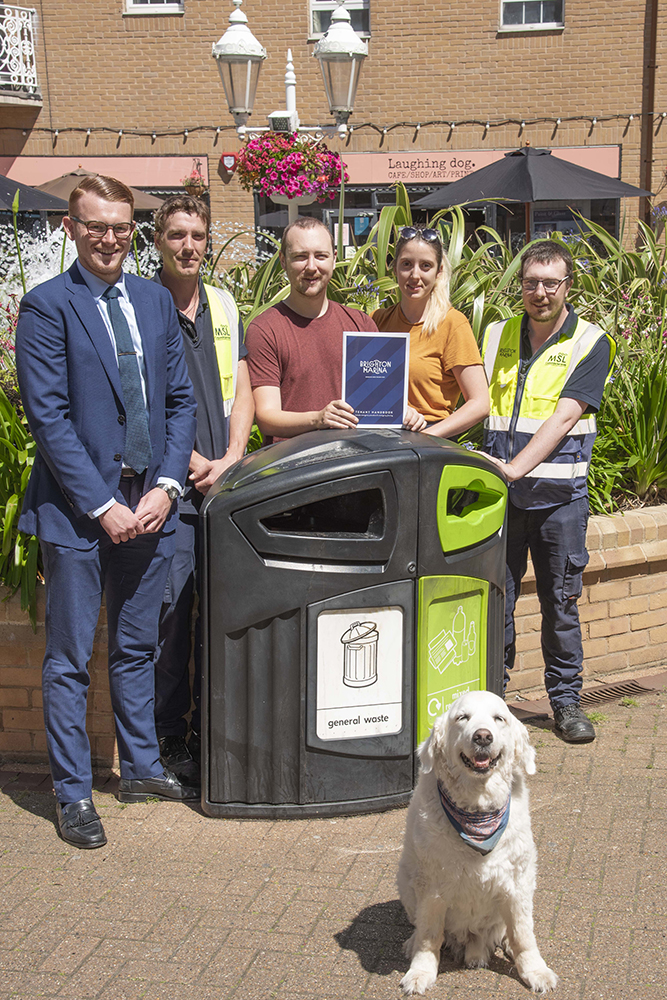 Grundon's Andy Piasko regularly visits to provide training and advice as well as practical support and, with employee education high on the agenda, is involved in waste awareness days and one-to-one training sessions, organised jointly by Grundon and the marina.
All outlets now have a jointly-produced waste handbook full of tips and advice which is also used as an induction tool for new employees.
Waste audits and meetings are held on an ongoing basis, ensuring all staff understand the need to use the correct waste containers.
Practical changes have included a Grundon review of all bin locations, styles and sizes with new slimmer bins being installed to maximise recycling opportunities where space is limited; plus new posters and improved signage to help people understand which waste goes into which bins.
To help combat the problem of contamination – putting the wrong type of waste into the wrong bins – from July this year (2019), black bin liners have been banned and replaced with clear sacks and/or fully-lined bins.
Kirsty continues: "The idea is to eradicate daily contamination issues, stop staff confusion and enable us to see what is going on. We have a 'check and challenge' table in the service yard and, when tenants come down with their waste, our cleaning team will do spot checks.
"We give the tenants gloves and they have to go through the waste and segregate it out into different recycling bins there and then. By doing it themselves they understand what we want to achieve and they also start to realise that if they had separated the waste at source, back in their own location, then it would be much easier.
"We changed our cleaning team rota so for 21 hours out of 24, there is someone monitoring waste disposal and, because we have CCTV as well, we can see what s going on. If we see fly-tipping or contamination taking place, we will call them out on the tannoy so they know they are being watched.
"Grundon is giving us excellent support, both in practical terms and in helping to identify weaknesses and giving us and our tenants advice and awareness training."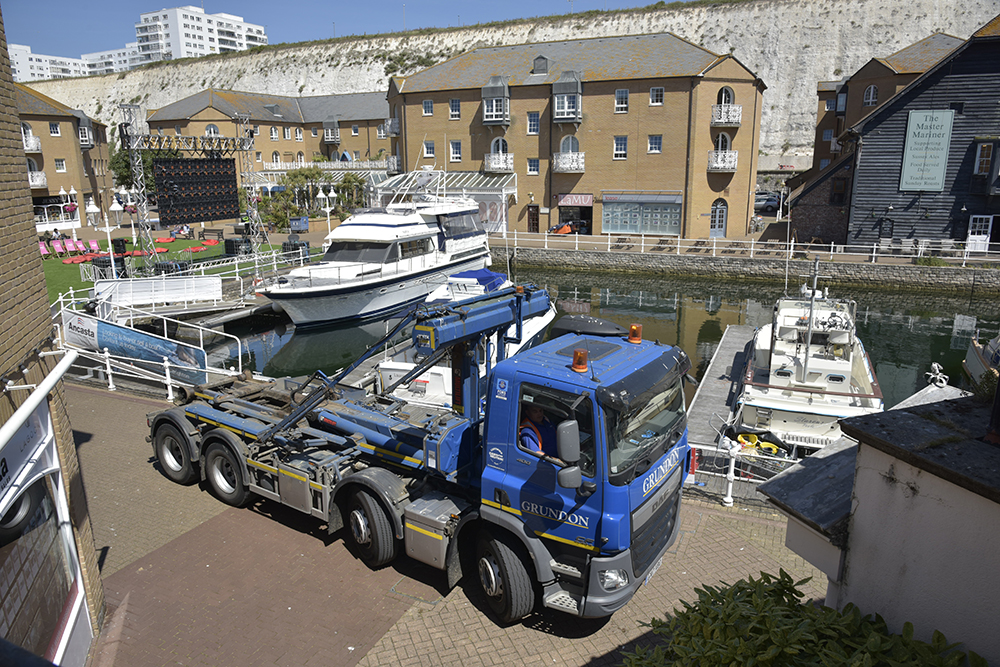 Always keen to look for new and innovative ways to help make recycling as easy as possible for staff, Grundon is also currently looking at new designs for a cleaning workstation for chambermaids at the complex's luxury hotel Malmaison Brighton.
The aim is to help maximise recycling opportunities when rooms are being cleaned, ensuring that items are segregated at source rather than disposed of in general waste.
A grease trap has been installed in the service yard so the lined food waste bins can be cleaned on site instead of being sent away, a move which has also helped the marina to save money.
Another change is the installation of a green waste skip which, in its first year April 2018 and March 2019, collected 10,620kgs of green waste sent for recycling to Grundon's waste disposal facility at nearby Ford.
Using the Ford facility, which opened in 2018, also enables Brighton Marina to reduce carbon emissions as waste has less distance to travel for recycling and reprocessing, plus Grundon's vehicle collection fleet is already certified CarbonNeutral®, so it avoids adding to a customer's carbon footprint.
The remaining general waste now goes to Grundon's Energy from Waste facilities for energy recovery.
Andy Piasko commented: "Kirsty is adamant that tenants take responsibility for their own waste so a lot of our role is in the education process, talking to tenants, helping them to see where improvements can be made and giving them the tools, such as the right bins, to make it as seamless as possible.
"They are doing extremely well on their way to achieving their 75% target, our role is to continue to support them and look for even more ways in which they and their tenants can ensure they reach the goal ahead of time."
Kirsty is keen to emphasise the success stories and says: "We are very focused on the ascenders, those that are doing well and there have been some wonderful areas of improvement.
"We send out all the positive news, such as the recycling rate going up, in a monthly newsletter and home in on the people we know are doing a great job and we can say thank you to them. We have very productive meetings every month and if there are hot spots where problems are identified, then we immediately want to know what we can do to help.
"We have some great waste champions out there and they will work with those who are not doing so well on a 1-1 basis, our cleaning team can go in and give advice and we are doing everything we can to encourage and improve the way we manage our waste."
Sustainability at Brighton Marina is managed by Savills' Senior Sustainability Consultant Rebecca Smith. She is equally positive about the changes that have been made.
Responsible for working with Savills' clients to deliver sustainability, she said: "There's no doubt waste management performance has improved, the service is more efficient, we have implemented new waste streams, such as food waste, and our recycling rates have gone up, so we are very pleased.
"Working together, the marina team and Grundon have set an excellent example and we look forward to continuing success and improvements."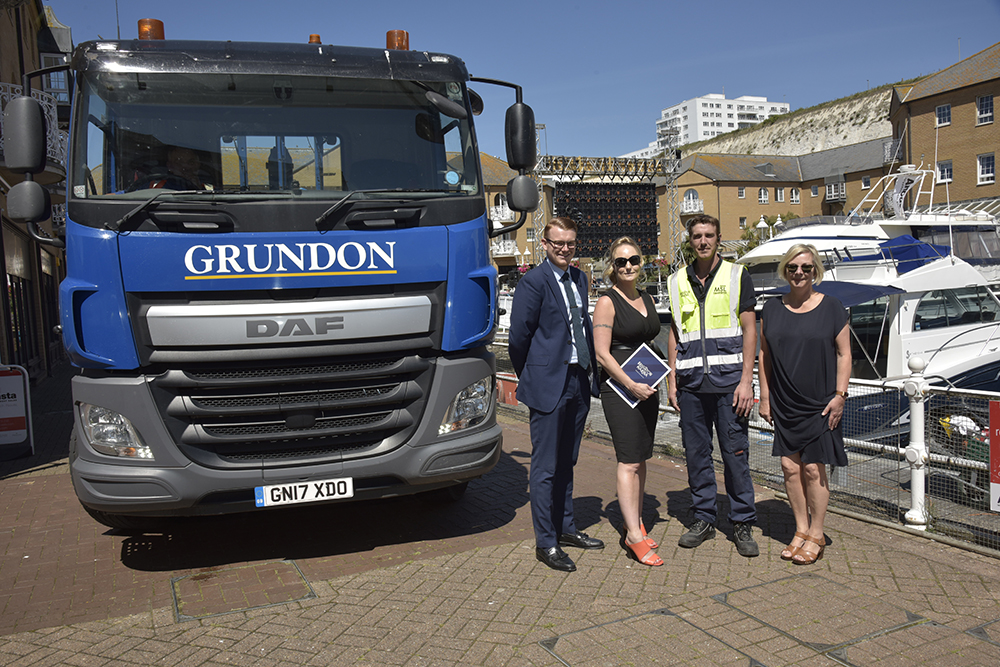 Back to news