Is recycling a waste of time? Does it really matter if you dispose of your waste in the correct bin? When it comes to talking about the environment, sustainability and specifically recycling issues, the conversation often becomes emotive. But how accurate is our knowledge of recycling and are our assumptions always correct?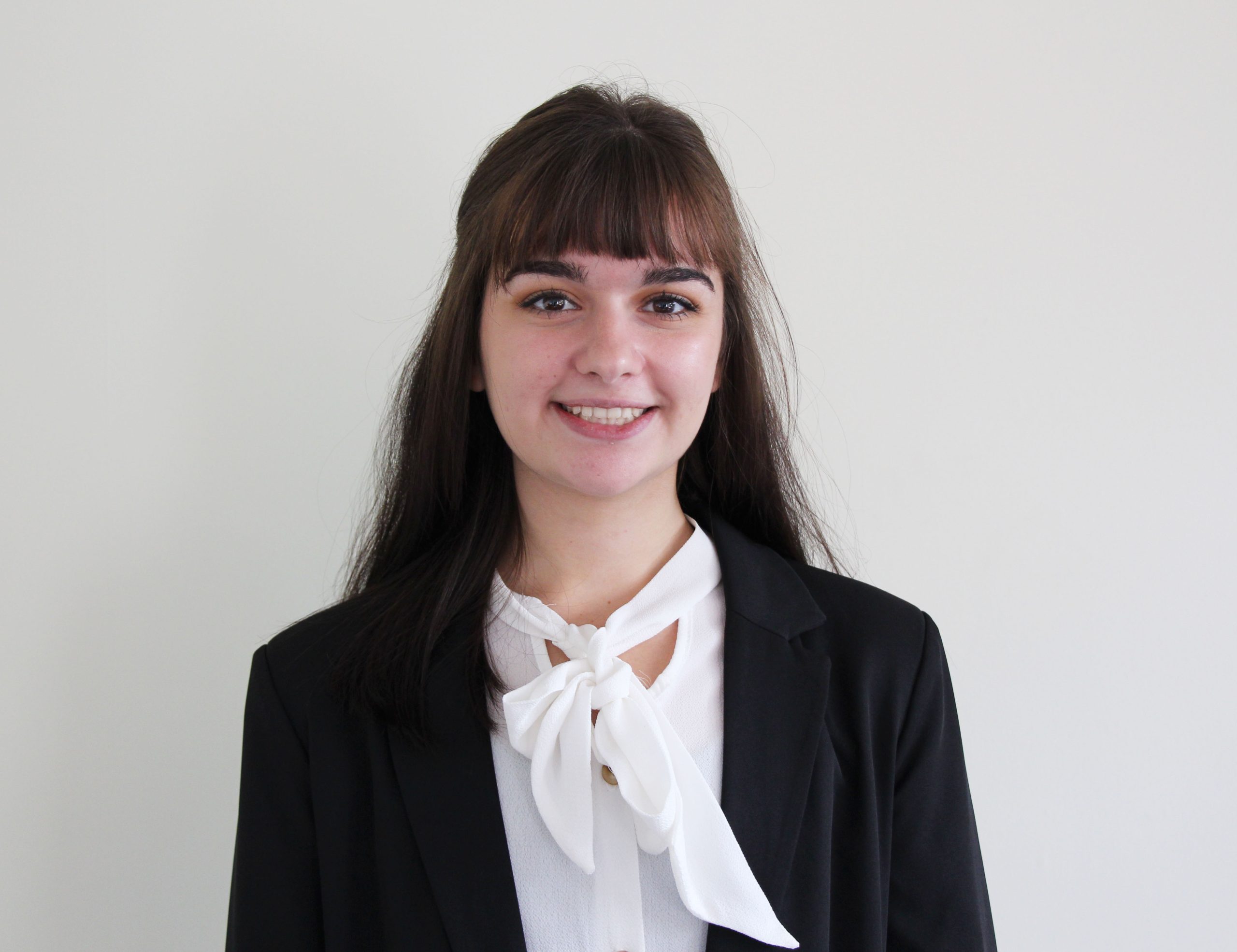 So, when Ellie Coulston recently joined Grundon on a work experience placement she quickly discovered that some of the assumptions which are made about the waste management sector are not actually accurate. Here, Ellie debunks five myths which are commonly associated with the waste industry.
Myth 1: Waste management companies don't care about the environment
Not true! Waste treatment involves a wide variety of processes, which if done incorrectly can cause harm to the environment. The UK waste industry and its trade bodies, such as The Environmental Services Association (ESA), work extremely hard to transform the waste we throw away as a society into valuable resources, whilst protecting the environment.
In the UK we recycle over 20 million tonnes of materials every year, with the waste sector directly employing over 100,000 people and providing an annual turnover of £5.6 billion.
As one of the UK's leading waste management providers, Grundon are fully committed to protecting the environment, both locally and globally. The company has even gone so far as to ensure that its entire road-going fleet of collection vehicles are certified CarbonNeutral®. This means every mile travelled when we collect waste is officially carbon neutral. This not only supports Grundon in meeting its own environmental objectives, it also helps its customers reduce their own carbon footprint.
Grundon ensures the treatment and disposal of waste is done with the minimal environmental impact possible. We're always looking for better ways to recycle, even when we encounter residual (non-recyclable) waste we use it to recover green energy.
Grundon are also passionate about supporting individuals and businesses to become more educated and make informed decisions on how to be more sustainable and environmentally friendly.
After all, would we really be writing and publishing blogs like the one you're reading if we didn't want to better inform and educate people?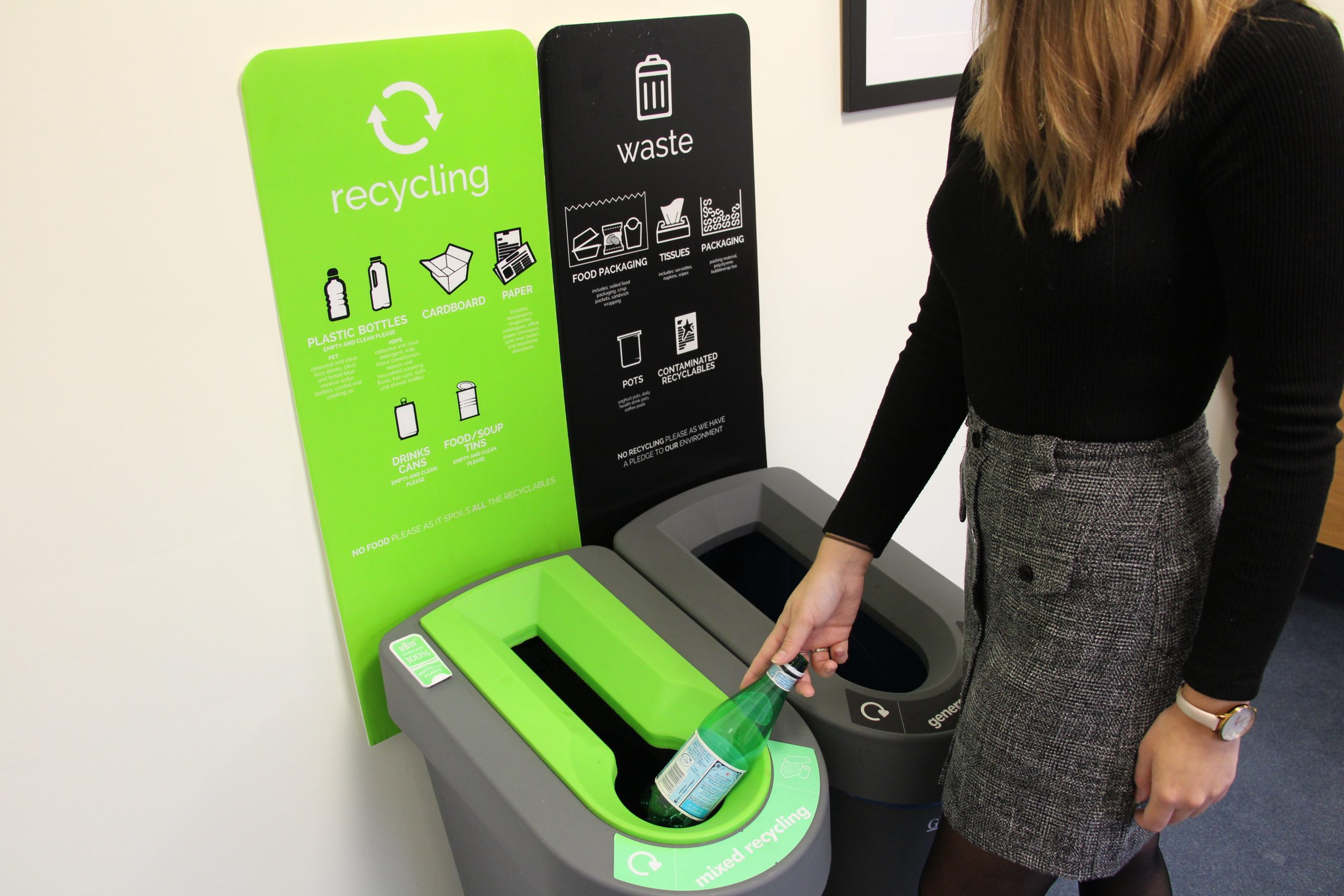 Myth 2: Recycling is wasted labour, it all goes to landfill anyway!
Wrong again, recycling does help to protect the environment, so make sure you rinse out your containers and put them into the correct bin! Most recyclable items are processed here in the UK and are made into new products. Although, one of the biggest challenges the waste sectors has to face is the amount of cross-contaminated recycling it receives. Cross-contaminated recycling happens when you place items into the wrong bin or discard otherwise recyclable materials such as cardboard, paper and plastics along with non-recyclable wastes such as food waste, paint, ink or other contaminates
Did you know: Foiled or glitter wrapping paper and greeting cards cannot be recycled due to their metallic foil finishes. The material is too difficult to process. However, standard wrapping paper and greeting cards are fully recyclable.
At Grundon, we continue to research and evaluate new, innovative, more efficient and environmentally focused processing techniques for all aspects of our operations, including waste collection, waste treatment/recycling, resource recovery and diversion from landfill.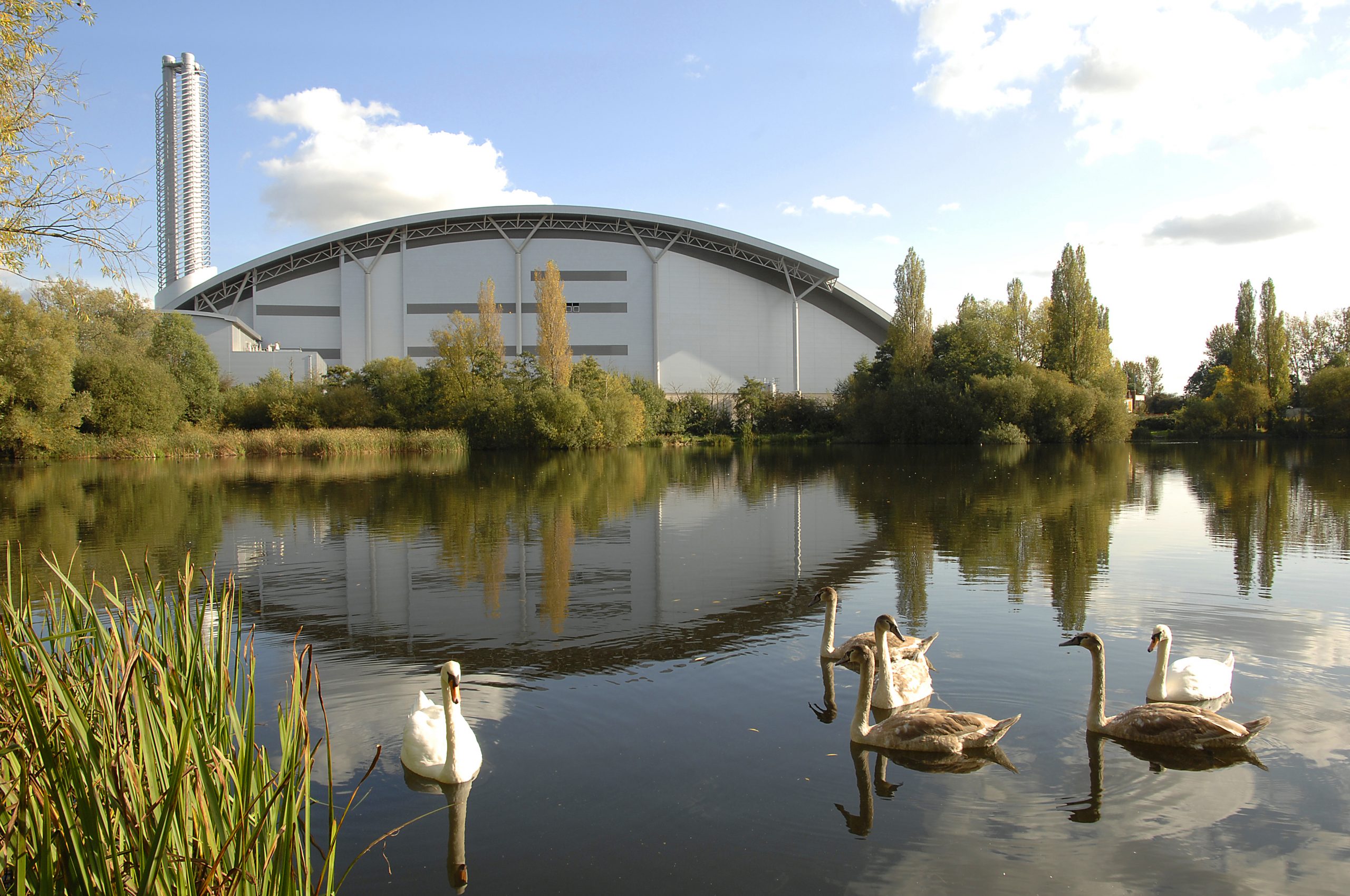 Myth 3: Energy from Waste facilities produce harmful gas
A large portion of the public presume Energy from Waste plants pose as a significant threat to local communities and are hazardous to the environment. Nevertheless, Open Access Government stated 'Energy from Waste facilities cause less harm on the environment than bonfire night'. The Environment Agency estimated that in a year, the whole Energy Recovery industry produces about "1/6th" of the dioxins produced by a singular 5th of November bonfire night.
Energy from Waste facilities are highly regulated and have strict emission limits, but possibly due to their size their image suffers greatly in the public eye.
The Lakeside Energy from Waste facility, a joint venture between Grundon and Viridor, fully complies with all the UK and European pollution control standards. All of the exhaust gasses are filtered before they leave the stack and the emissions are controlled through the Environmental Permit Regulations, which is regulated by the Environment Agency. Also, thanks to a pioneering arrangement with OCO Technology Ltd, the facility has been recycling 100% of its Air Pollution Control residues, meaning that it operates on a zero waste to landfill basis.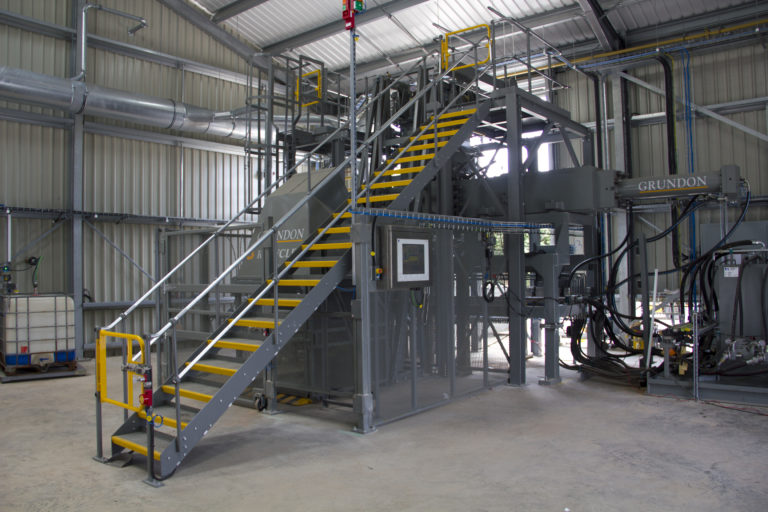 Myth 4: Aerosols can't be recycled
Not true! Aerosols can be recycled as long as they are disposed of appropriately. Here's a few tips on how to dispose of your aerosols properly:
Make sure they are completely empty before throwing them into your recycling bin. If they are not empty, they will be classified as hazardous waste.
Do not modify or puncture the aerosol can, as it could increase the risk of an explosion or fire.
If there are any removable parts to the aerosol put them in the correct waste disposal bin. For example, a plastic cap can be removed and put separately into your recycling container.
At Grundon, we provide an aerosol reprocessing service at our Aeropak facility, which is capable of recycling 9,000 aerosols an hour. Every single component is recycled or reprocessed in a completely sealed and totally safe oxygen free environment, with zero emissions released into the atmosphere and any risk of fire is kept to an absolute minimum.
The Aeropak recycles 100% of the metal from the cans, 100% of the liquid and up to 100% of the propellant.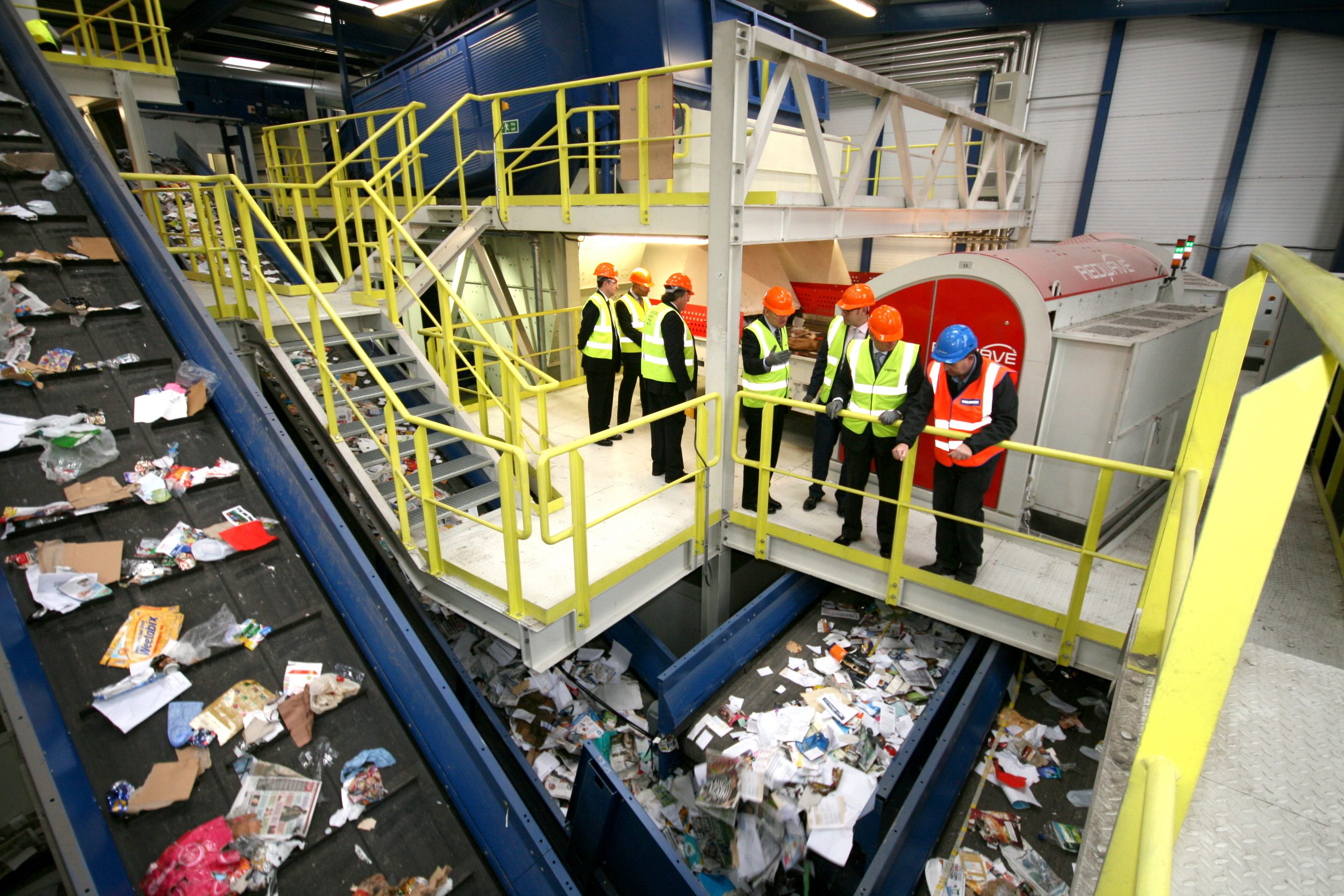 Myth 5: It doesn't matter if you put the wrong things into your recycling bin as it all gets sorted out anyway
If you put the wrong items into your recycling bin you are risking other recyclable materials becoming contaminated. This then poses a challenge as to whether that material will be recovered and recycled. If contaminated, materials may be sent for disposal at an Energy from Waste facility or landfill instead of being recycled into a new product.
Often recyclables are processed at specialist recycling centres which sort the items by machine or hand. At Grundon we operate Materials Recovery Facilities (MRFs) which efficiently separates and recovers your materials for recycling and reprocessing.
The process begins when your waste arrives at a MRF, where it first goes into a hopper, which feeds the waste onto a conveyor belt for sorting by hand. Here, any non-recyclable residual waste found on the conveyor belt for sorting by hand. Here, any non-recyclable residual waste found on the conveyor belt is removed, as well as any items that may harm or disrupt the process of our sorting equipment. The remaining recyclables are fed through specialist machines and sorted into material types, before being baled and sent off for recycling or reprocessing.
Bonus Myth: Work experience at a waste management company is boring!
'False, it's truly not!' – Sustainability is a very interesting subject, as is the amount of work which goes on throughout the waste management sector.
As my work experience has progressed it has provided me with an opportunity to learn and gain a valuable insight into how the waste we dispose of is treated.
If you have any questions about recycling, waste management or how we operate here at Grundon please contact us at info@grundon.com